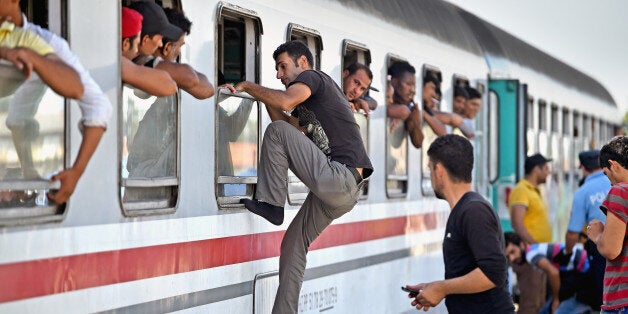 During the past four days, I've been traveling along the border of southern Europe. I went to Austria, Hungary, and Croatia. And as this week comes to an end, one thing is very clear to me: The refugee crisis in Europe is steadily getting worse.
Right now I'm stuck in the Serbian city, Bačka Palanka, on the border of Croatia. My rental car is still on the other side of the Danube river. I wasn't allowed to take the car into Serbia with me, for insurance reasons. Right now, all I want to do is jump back in the driver's seat, and go back to Germany. But the border is sealed off. All the roads between Serbia and Croatia have been closed off since Thursday night, except for one road. It's two hours south.
"The Croatians have sealed off everything," says a Serbian border official. "No one knows how long this will last; maybe one day, maybe between five to ten days."
Border security won't let anyone cross, not even Croatian citizens. "It's crazy, what's happening here," says a Croatian truck driver. "What does this have to do with Europe? I'm not even allowed to return to my own country."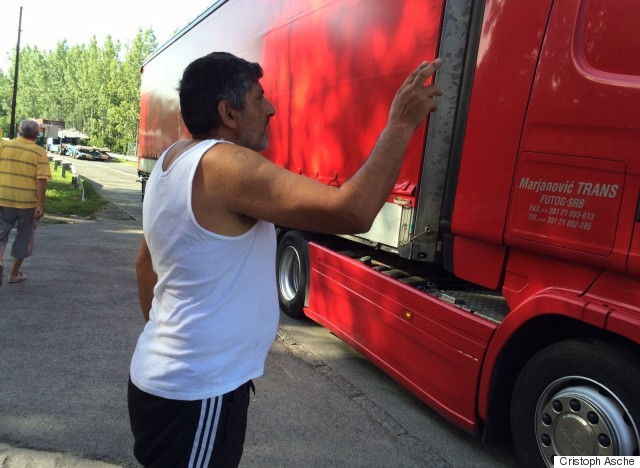 This Croatian truck driver is not allowed to return to his own country.
This is Croatia's strategy to keep more refugees from coming into the country. But refugees are the ones that somehow manage to make it through this mess. At least 30 busses arrived at the border last night, according to Serbian state television. The refugees crossed the "green border" into Croatia. So far, about 14,000 people have made it to the Croatian side of the border. About 10,000 people are still waiting on the Serbian side.
Yesterday there was some chaos on the border. Refugees broke through police barricades. That's probably one of the reasons that security measures are now so tight.
Right now, I'm going to try and see if I can make it to Batrovci by taxi -- it is supposed to be the only open point on the border right now. I'll try my luck there. But there are already rumors that the border there will soon be closed as well.
Calling all HuffPost superfans!
Sign up for membership to become a founding member and help shape HuffPost's next chapter