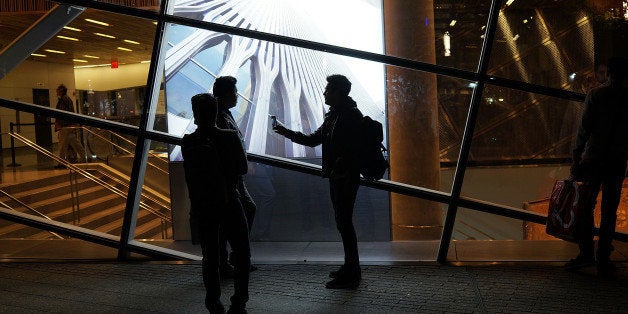 Gothamist editor Jen Chung recounted her experience in a post on Thursday, describing how she was escorted out of the National September 11 Memorial Museum after attempting to ask a guest a question. Her question-- which was about another visitor who had used her cell phone in one of the most "intense" exhibits-- was quickly interrupted by a security guard.
"What are you? You're a reporter?" the guard said, according to Chung. "You can't ask any questions. You have to go through the 9/11 Memorial people."
Another guard chimed in, "You're the reporter?.... You can't ask questions here. You can't."
Chung was later approached by a third security guard who asked for her information and credentials, before telling her that he would need to "escort" her out of the museum. Later that night, Chung reached out to the museum's vice-president of communications to ask about the incident.
"If you go to our website, it clearly states that all media access has to be cleared through my office," he replied.
On the website, Chung found clear rules against "any apparent loitering or harassment of Memorial, Preview Site, or Memorial Museum visitors who do not wish to be interviewed, photographed or filmed."
"I don't believe my dozen words to her could be construed as harassment," she wrote. "Also, I got the message after I was asked by the two guards to stop asking questions. But to have a third guard waiting for me outside the bathroom?"
Chung pointed out that the website's rules also state that cell phone use is prohibited, yet the woman on her cell phone was apparently not asked to leave.