Live television must be very tricky. There are no re-dos, and a missed pronunciation of a word could result in a blooper.
That's exactly what happened to NESN's Sarah Davis during the Boston Bruins-Colorado Avalanche game Thursday night. She was doing a live hit discussing a herniated disk injury, but unfortunately she missed the "s."
To her credit, she was able to quickly recover from the pronunciation blunder.
Davis is not the first sports media personality to have this disk-dick snafu. During a 1995 "SportsCenter" episode, anchor Steve Levy accidentally said a player had a "bulging dick" injury.
It's safe to say Davis recovered more quickly than Levy did.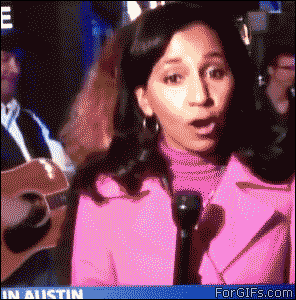 10 Hilarious News Blooper GIFs
Related
Popular in the Community