Police arrested a Vice News reporter while he attempted to obtain credentials to cover a Donald Trump event in Houston, the network said Saturday.
The reporter, Alex Thompson, was charged with trespassing and was being held in Houston central jail.
Thompson had entered the Omni Westside Hotel to check with the GOP presidential candidate's campaign if it had granted him press credentials to cover an event when he was arrested.
Trump's campaign later said in a statement it was not involved in the incident:
The campaign was not involved in this incident or aware of the details surrounding it. The event organizers were responsible for today's media presence and requested the campaign limit attendance to the traveling pool. The campaign had no staff presence at check-in for guests or media and therefore has no further knowledge of what occurred.
The arrest was the latest in a series of confrontations between Trump's campaign and the press. In February, a Secret Service agent slammed a photographer who had left the press pen at a rally to cover a Black Lives Matter protest. Sopan Deb, a CBS News reporter, was also arrested after covering protests in Chicago after a Trump rally was cancelled there.
In March, Corey Lewandowski, then Trump's campaign manager, grabbed Michelle Fields, now a contributor for The Huffington Post, as she tried to ask the brash businessman a question after a campaign event.
Trump's campaign also long had a list of organizations, including HuffPost, prohibited from attending campaign events. The campaign recently ended the list.
This article has been updated with a statement from the Trump campaign.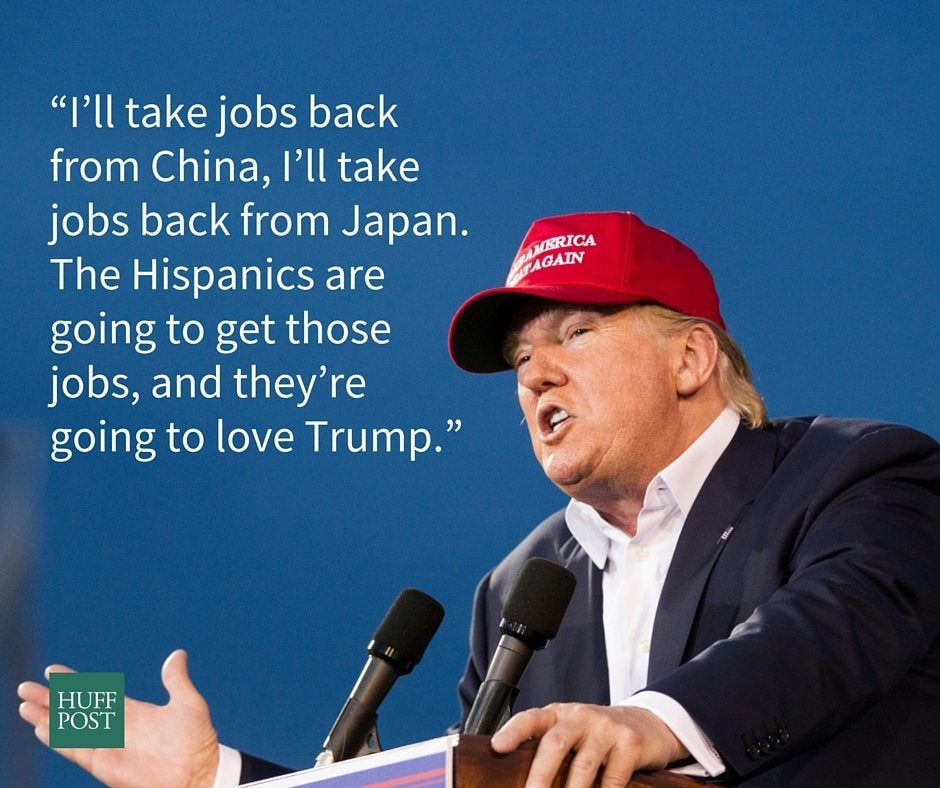 9 Other Absurd Things Donald Trump Has Said About Latinos
Popular in the Community