Senators have complained to the Federal Communications Commission after a journalist said security guards pushed him to a wall while he was covering an FCC hearing on ending net neutrality.
Sens. Tom Udall (D-N.M.) and Maggie Hassan (D-N.H.) complained in a letter to the FCC Friday that the incident appears to be part of a "pattern of hostility toward the press characteristic of this administration, which underscores our serious concern."
Donnelly was attempting to question FCC commissioner Michael O'Reilly after a press conference on Thursday when two guards suddenly "pinned" the journalist to the wall until the commissioner had left, according to a statement from the National Press Club.
One of the guards then "proceeded to force Donnelly to leave the building entirely under implied threat of force," the press club statement said.
Donnelly said he "could not have been less threatening or more polite." "There is no justification for using force in such a situation," he added.
Sen. Chuck Grassley (R-Iowa) joined the Democratic senators Friday in demanding the FCC explain what happened.
"The Federal Communications Commission needs to make sure it doesn't happen again," Grassley said in a statement. "It's standard operating procedure for reporters to ask questions of public officials after meetings and news conferences. It happens all day, every day. There's no good reason to put hands on a reporter who's doing his or her job."
Press club president Barbara Cochran said that the "FCC and other government buildings are paid for by U.S. tax dollars, and officials who work there are accountable to the public through its representatives in the media."
The FCC has apologized to Donnelly, it said in a statement to The Hill.
"We apologized to Mr. Donnelly more than once, and let him know that the FCC was on heightened alert based on several threats," it added.
At the meeting where Donnelly reported being roughed up, the FCC took the initial steps toward rolling back a key provision of the net neutrality rules.
Before You Go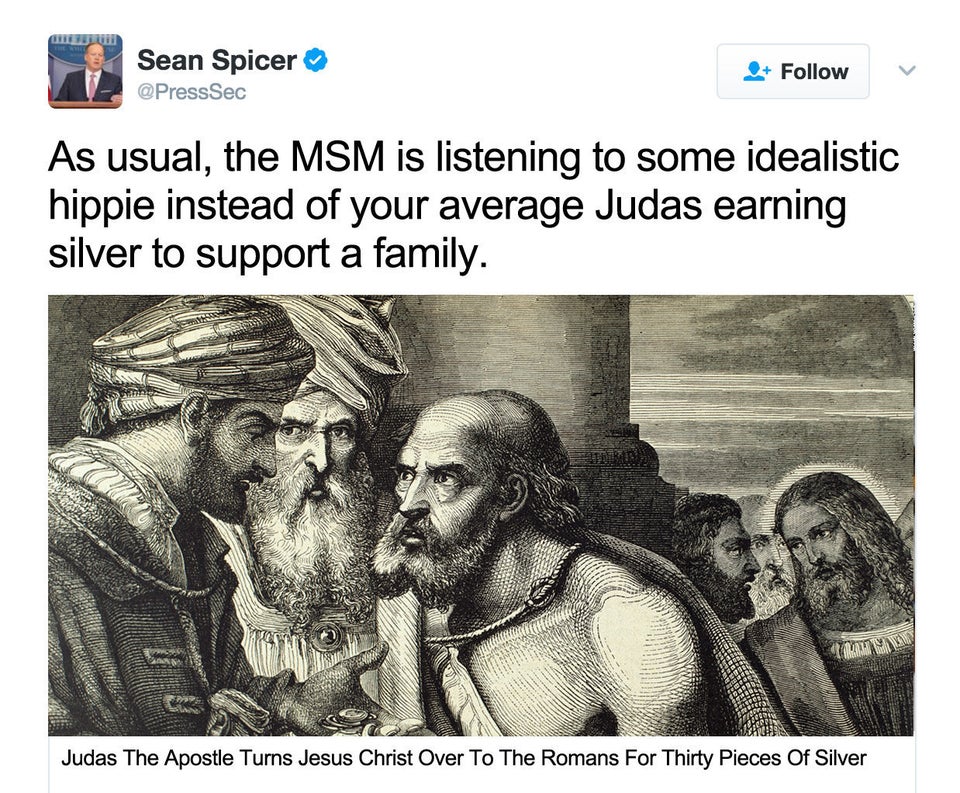 If Donald Trump's Staff Were Spokespeople For Other Historic Events
Popular in the Community