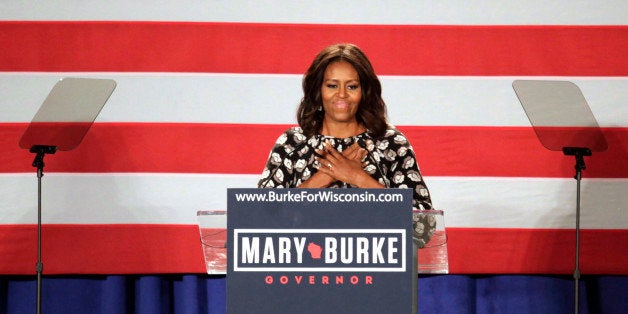 Reporters in Wisconsin are up in arms about what they described as "creepy" and "distressing" practices by media handlers at an event with first lady Michelle Obama and Democratic gubernatorial candidate Mary Burke.
The campaign event for Burke, who is running against incumbent Gov. Scott Walker (R), was held in Milwaukee on Monday. According to a statement from the Madison branch of the Society of Professional Journalists, reporters present claimed that aides from the White House and the Burke campaign prevented them from speaking to attendees until the event concluded.
The statement added that "one press minder even told the chairman of the state Democratic Party to stop talking to a reporter because he was inside the press pen."
Meg Kissinger and Erin Richards, both of the Milwaukee Journal Sentinel, noted in their report on the event that they had been told not to speak to attendees, writing, "Burke and White House staff also told reporters not to talk to people in the crowd before the event." Both journalists also tweeted about the incident, while Kissinger, a former George Polk Award winner and Pulitzer Prize finalist, also addressed the matter on Facebook.
"To say that I was creeped out is an understatement," Kissinger wrote on her Facebook page. "This is what reporters do in America: we speak to people. At least that's how I've been doing things -- at all kinds of political events -- since 1979."
Mark Pitsch, the president of the Society of Professional Journalists' Madison branch, told The Huffington Post that while he had heard of a number of incidents of overly aggressive press handling over the past four or five years, this was the first time in the gubernatorial race that he had heard of such specific restrictions, particularly regarding event attendees. He added that a reporter at the state Republican convention had been prevented from trying to speak with delegates in an "unobtrusive" way.
Pitsch said journalists would traditionally speak to attendees after an event anyway. But with rapid social media updates from events now a part of any reporter's job, the kind of restrictions imposed Monday are a particular challenge, he added.
The Burke campaign did not return a request for comment. HuffPost has also reached out to the first lady's office.
The first lady will appear at another Burke campaign event in Madison next week. The Society of Professional Journalists said in its statement that aides for both political figures now "have a chance to get it right." The statement also said that a Burke spokesman had promised there would be no restrictions at the Tuesday event.
Maria Cristina "MC" González Noguera, the communications director for the first lady, told Stingl the handling of the reporters was not because of White House policy. "This is a case of an overzealous staff person," she said.
Meanwhile, Burke spokesman Joe Zepecki tried to have mentions of the restrictions removed from the Journal Sentinel's piece -- a move then blasted by the influential conservative website Right Wisconsin. Zepecki told Stingl it was a mistake to restrict press interviews. But he maintained that Kissinger went too far with her descriptions in the piece; other reporters, Zepecki told Stingl, did not mention the handling.
"That just proves Kissinger is the only one who got it right," wrote Stingl. "We can't have politicians or their staffs dictating how news is covered, because you know they'd love to."
Before You Go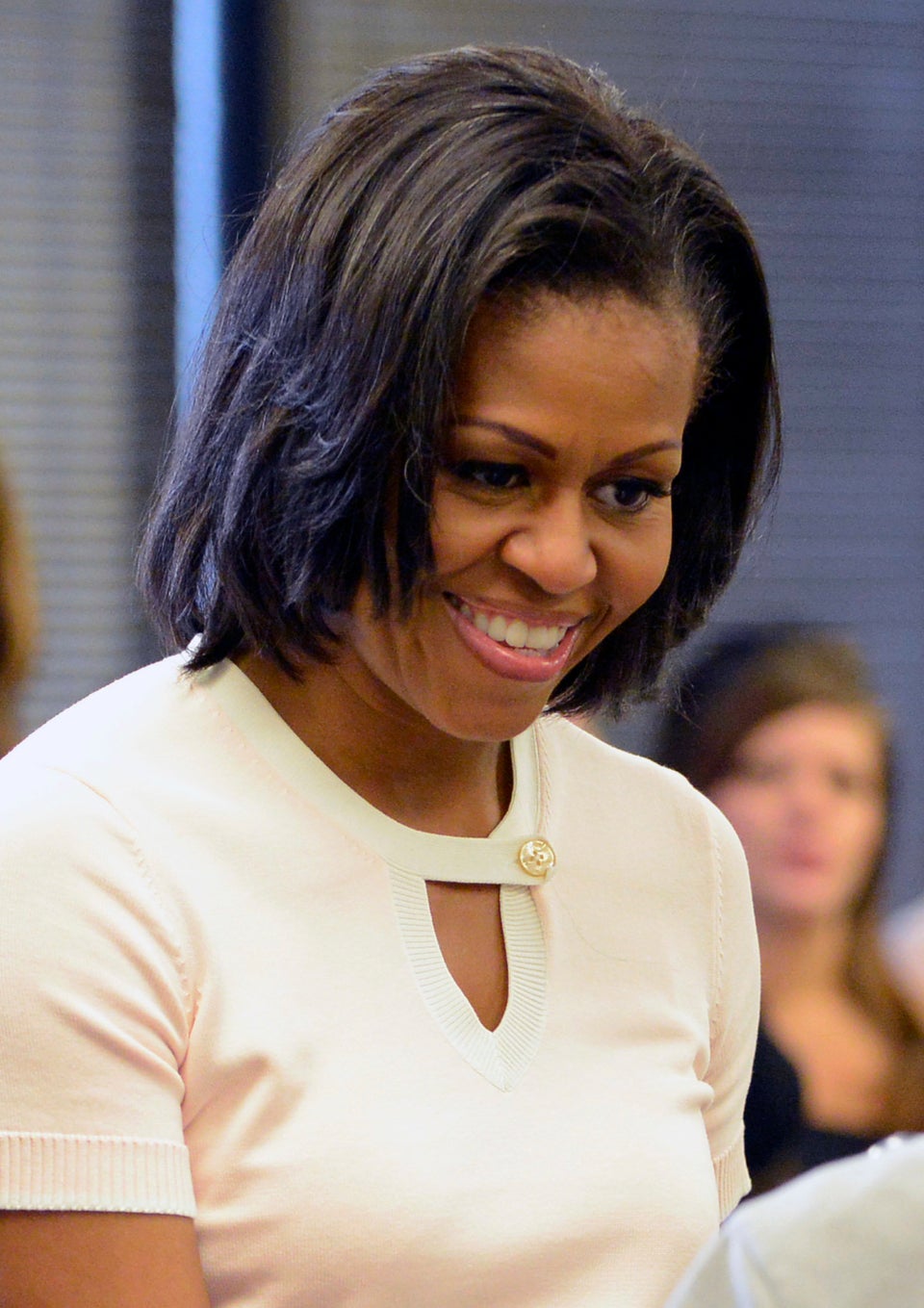 First Ladies Through The Years
Popular in the Community