RICHMOND, Va. -- The Obama administration Friday morning continued its headlong attack on the right of reporters to protect their confidential sources in leak investigations.
Before a panel of the Fourth Circuit Court of Appeals, a Department of Justice lawyer argued that New York Times reporter James Risen should be forced to testify in the trial of former CIA agent Jeffrey Sterling, who is charged with leaking classified information to Risen about a botched plot against the Iranian government.
Rather than arguing the specifics of the case, DOJ appellate lawyer Robert A. Parker asserted that there is no reporter's privilege when a journalist receives an illegal leak of national security secrets.
When Judge Robert Gregory asked Parker to explain why the public's interest in a free press was outweighed by the specific circumstances in this case, Parker declined.
"I don't think there would be a balancing test because there's no privilege in the first place," Parker said. "The salient point is that Risen is the only eyewitness to this crime."
Gregory told Parker that the Supreme Court's Branzburg v. Hayes decision -- which Parker cited as precedent for forcing journalists to testify when they had witnessed a crime -- involved the witnessing of a different crime, "not the disclosure itself."
Parker said what Risen did was "analogous" to a journalist receiving drugs from a confidential source, and then refusing to testify about it.
"You think so?" Gregory asked, clearly unconvinced.
"The beneficiary of the privilege is the public … the people's right to know," Gregory said. "We need to know what the government is doing," he noted. "The king never wants anyone to disclose."
Another judge, Albert Diaz, bristled when Parker described the Branzburg precedent as clear. "Clear as mud," Diaz said.
Two months later, U.S. District Court Judge Leonie M. Brinkema ruled that Risen had a qualified privilege not to testify against Sterling. "A criminal trial subpoena is not a free pass for the government to rifle through a reporter's notebook," she wrote.
Brinkema also noted that Risen's testimony didn't seem necessary, since the government had plenty of phone and email records it could use to try to prove a link between leaker and source.
Risen's lawyer, Joel Kurtzburg, mostly argued that the appeals court had no jurisdiction in the matter, as Brinkema hadn't actually ruled out Risen's testimony yet. She agreed to a DOJ request to revisit the question when the trial was nearly over.
Risen didn't attend Friday's hearing, but discussed the case earlier this month at the National Press Club.
"They've said in that there is no reporter's privilege," Risen said. "I think they want the court to rule on a fundamental constitutional issue of whether or not there is a reporter's privilege in a criminal case, which makes this case kind of have a broader import than it might otherwise have."
"That's why I think it's become a pretty important case," he continued. "It's a fairly basic constitutional issue for the press, whether or not there is a reporter's privilege. It's something a lot of people outside the press don't really understand, don't really care about. I think the basic issue is whether you can have a democracy without aggressive investigative reporting and I don't believe you can. So that's why I'm fighting it."
The hardline stand against reporter's privilege -- the DOJ briefs always put the term in quotation marks -- is a hallmark of the Obama administration's unprecedented crackdown over leaks. So is trying to throw the book at the alleged leakers.
The Obama administration has charged six government officials accused of providing classified information to the media with violations of the Espionage Act, a World War I-era law intended to prohibit aiding the enemy. That's more uses of Espionage Act for that purpose than under all previous presidential administrations combined.
While the Obama administration hasn't prosecuted those responsible for torture during the Bush years, it is taking a strong stand against a former official believed to have supplied information to the media about use of torture and other controversial tactics during the previous administration.
In January, the Justice Department charged former CIA officer John Kiriakou with disclosing classified information to the media; The FBI claims to have evidence linking him to a 2008 New York Times story detailing the interrogation of Abu Zubaydah.
In another notable case, the DOJ charged Thomas Drake under the Espionage Act, claiming the former National Security Agency official provided classified information of gross NSA mismanagement to a Baltimore Sun reporter. The government's case collapsed in 2011 and Drake pleaded guilty only to a misdemeanor.
The crackdown hasn't gone unnoticed among reporters, with tension recently spilling out into the White House briefing room after the administration praised Anthony Shadid and Marie Colvin, journalists who died while covering the bloody conflict in Syria.
Jake Tapper, the senior White House correspondent for ABC News, asked White House Press Secretary Jay Carney how public support of those journalists' work "square[s] with the fact that this administration has been so aggressively trying to stop aggressive journalism in the United States by using the Espionage Act to take whistleblowers to court."
"There just seems to be a disconnect here," Tapper added. "You want aggressive journalism abroad; you just don't want it in the United States."
In April 2008, then-candidate Obama told the audience at an AP luncheon that he believed a federal judge, and not a sitting administration, should decided if a confidential source should be protected. Obama also supported a federal shield law, but during his first year in office, the White House sent Congress "sweeping revisions" to a proposed bill that "would significantly weaken its protections against forcing reporters to testify," according to the Times. The White House did not respond to a request for comment about Obama's current views on the matter.
During the May 1 panel -- which Drake and Kiriakou attended -- Risen said he doesn't "understand the Obama administration's incentives and motivation in becoming much more aggressive on leaks than even the Bush administration was."
It's notable that Risen describes the Obama administration as more aggressive, considering his experience with the Bush administration, which successfully lobbied Times senior editors in 2003 not to publish Risen's story on a bungled CIA plan to provide flawed nuclear blueprints to Iran -- a story that later appeared in his 2006 book. The Bush administration also persuaded the Times to hold Risen and reporter Eric Lichtblau's bombshell investigation of the NSA's warrantless wiretapping program for more than a year -- until after Bush's reelection -- citing national security concerns. The Pulitzer Prize-winning piece finally ran in Dec. 2005, with "State of War" on shelves two weeks later.
Risen joked that he must have "sold a lot of books in the FBI and the Justice Department, because they seemed to investigate things in almost every chapter I wrote."
Lucy Dalglish, executive director of Reporters Committee for Freedom of the Press, said the government has "a really heavy lift" in overturning the district court ruling on Risen's testimony.
Dalglish said WikiLeaks' disclosure of hundreds of thousands of classified documents may have influenced the Obama administration to get more aggressive, but noted that career agency officials have long sought to punish leakers, regardless of who's in the White House. While the government can be expected to continue investigating leaks, Dalglish said she expects fewer multi-year efforts to force journalists to testify.
"My prediction is we're going to see a lot fewer subpoenas in the future, largely because this case and others have shown they don't really need the reporter," Dalglish said. "They don't need to subpoena a reporter to find the reporter's airline tickets, hotel receipts [and] credit cards."
"That's not to say that the NSA and the CIA and the FBI are routinely engaging in surveillance of journalists," she added. "But if you report something that alarms them enough, they can do it."
Yet another leak investigation is now under way. The FBI is searching for who leaked details of an al Qaeda underwear bomb plot to the Associated Press. That investigation took a twist Friday as Reuters reported that White House counter-terrorism adviser John Brennan had briefed advisers that there wasn't a threat, perhaps tipping off that the U.S. had infiltrated the terror group. That news, not in the original AP report, led to the secret operation getting shut down.
In a statement Friday to Reuters, the White House placed blame for the operation closing on the AP and said that "no one is more upset than us about this disclosure and we support efforts to prevent leaks like this which harm our national security."
Related
Before You Go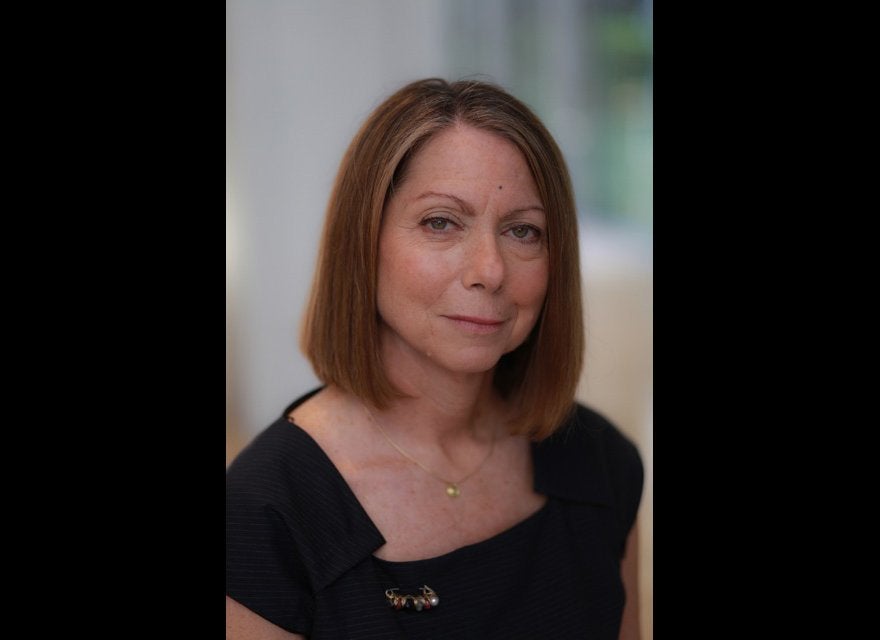 New York Times
Popular in the Community