Ten people were killed and nine were wounded Thursday in a shooting at a small community college in Roseburg, Oregon.
Sheriff John Hanlin said Thursday evening that the toll had been revised downward from the earlier figures of 13 dead and at least 20 wounded. Names of the victims won't be released for at least a day, he said.
Hanlin said earlier that officers had "neutralized" and killed the shooter during an exchange of gunfire in a campus building at Umpqua Community College.
The shooter was identified as Chris Harper Mercer, 26, according to The New York Times and other news outlets, citing unidentified sources. CNN said authorities found three handguns and an assault weapon. An official told CNN he appeared ready to put up a fight, with body armor and stash of ammunition. Hanlin declined to reveal any information about the shooter.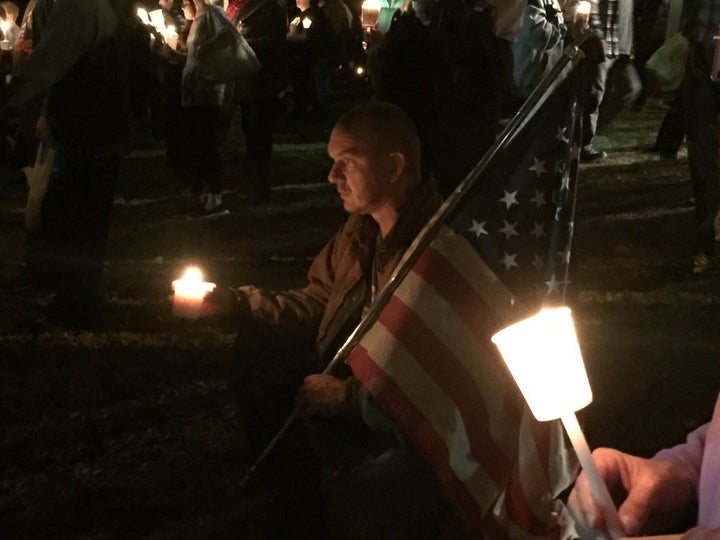 "Today in southern Oregon is not a good afternoon," Hanlin said. "It's been a terrible day."
"This is a small community," the sheriff added. "A lot of our friends and family attend this college. I personally know a number of people I work with that had very strong concerns about the welfare for loved ones going to school there."
Oregon Gov. Kate Brown (D) and UCC interim president Rita Cavin attened a vigil later that night at Stewart Park in Roseburg.
"In our sorrow, we will remember and honor those lost today," Brown said. "And they will forever be in our hearts. May peace be with you."
Students were transported to a nearby fairground, according to a statement from the sheriff's office. Law enforcers searched buildings and cars on campus, Hanlin said.
Three additional victims were taken to PeaceHealth Sacred Heart Medical Center at RiverBend in Springfield, about an hour north of the site of the shooting. The hospital said on Twitter that the victims were all female and between the ages of 18 and 34, and quoted a doctor who said that an "army" of doctors and nurses had volunteered to help. The hospital later said two of the victims were in serious condition and one was critical.
Several media reports on Thursday afternoon indicated that before opening fire, the gunman ordered students onto the ground and asked them to identify their religion, according to an 18-year-old student who witnessed the shooting. The New York Times cited the student's account of events in a post that was later taken down to attribute the interview with the student to The News-Review of Roseburg.
The campus, located about 70 miles south of Eugene, was reportedly on lockdown after 10:45 a.m Pacific time. The shooting took place in classrooms in Snyder Hall, according to CNN.
Umpqua Community College is a 100-acre campus located on the North Umpqua River. Hanlin noted in Thursday's press conference that the school is the only higher education facility in Douglas County. UCC's website crashed following the shooting.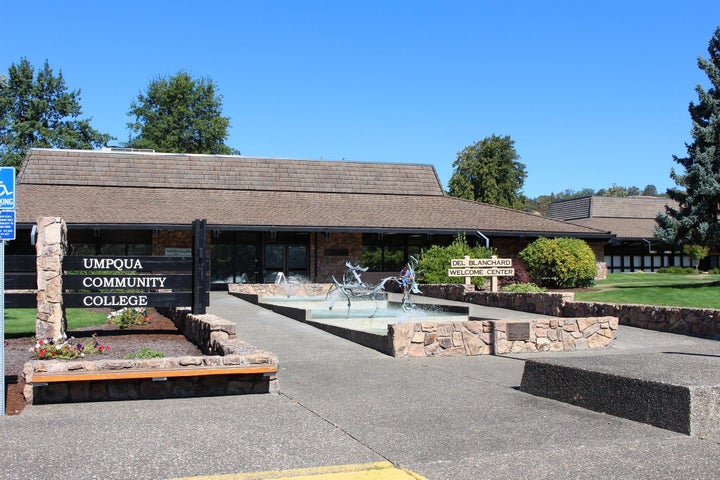 The campus will be closed for all activities through the weekend, Rita Cavin, interim president of UCC, said at a press conference, but intends to reopen on Monday. "It's a very tight-knit community and the whole community rose to the occasion today," she said.
"I feel awful," Cavin added.
Cavin noted that all campus security officers were on campus Thursday, none of whom were armed, as is campus policy.
President Barack Obama was briefed on the situation by Lisa Monaco, his homeland security adviser, according to a White House official, who said he would to receive updates throughout the day. The president gave a public statement about the shooting on Thursday evening.
"We've become numb to this," Obama said. "This is something we should politicize, it is relevant to our common life together, to the body politic."
"I hope and pray that I don't have to come out again during my tenure as president to offer my condolences ... but based on my experiences as president I can't guarantee that," the president added. "And that's terrible to say. And it can change."
This article has been updated with revised casualty figures for Thursday's shooting.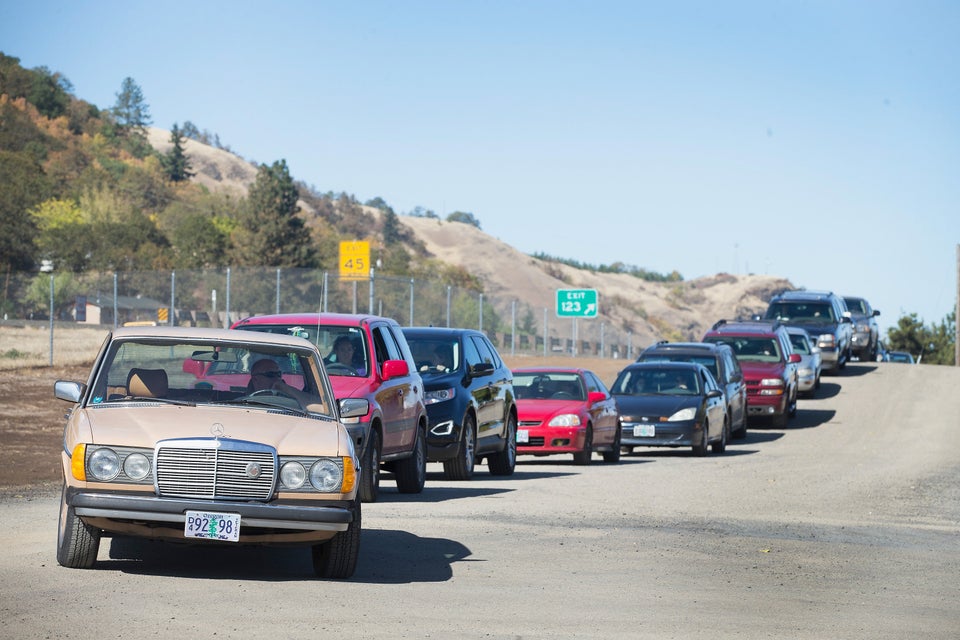 Umpqua Community College Shooting
Popular in the Community