It's a watershed year fraught with turmoil for the lesbian, gay, bisexual and transgender (LGBT) community. Across the American South, queer, trans and gender-nonconforming people are facing wave after wave of legislation that threatens our safety, well-being and very existence.
From "bathroom bills" toordinances that permit discrimination, this battle is in many ways a backlash to all of the victories our community has seen recently —including last year's nation-wide legalization of same-sex marriage — and it serves a multitude of political and social purposes for the religious and political right.
In this new series, HuffPost Queer Voices Deputy Editor JamesMichael Nichols, who hails from North Carolina himself, talks to some of the leaders, movers and shakers of the fight for queer and trans liberation in the South about their own personal experiences as activists, the current political and social climate for the LGBT community in these states and the action that we, as a community, can take to help. Check out the previous interviews Pamela Raintree, Councilwoman LaWana Mayfield, Joce Pritchett andAlvin McEwen.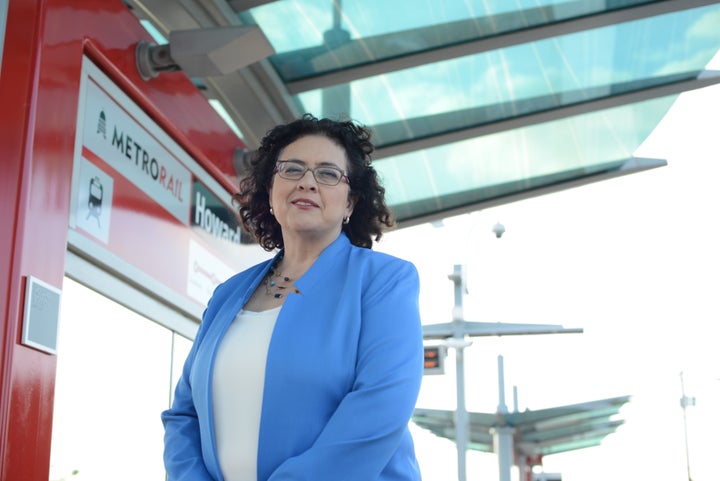 Celia Israel is a member of the Texas House of Representatives ― and a champion for the rights of the LGBTQ community in this influential part of the American South.
With political roots in the administration of the legendary Gov. Ann Richards, Rep. Israel has been fighting for queer Texans ― and all disenfranchised individuals ― for decades.
With Texas now facing the prospect of a North Carolina-esque backlash when it comes to the rights of transgender Americans, Rep. Israel remains a crucial voice for our community's most vulnerable heading into the 2017 session of the Texas State House of Representatives ― and a Trump administration.
In this interview with The Huffington Post, Rep. Israel reflects on her journey as an openly lesbian politician in Texas, the realities of life for LGBTQ Texans and how we, as a community, should face the unprecedented challenges of a Donald Trump/Mike Pence administration.
The Huffington Post: For those unfamiliar with the work you've done in the Texas state legislature, tell us a bit about who you are.
Rep. Israel: Well, I've been living in Austin for over 30 years but I'm from El Paso, Texas. I call myself an Ann Richards Democrat in that I feel like I can keep my sense of humor while I'm working on a whole array of issues. Since we're in the minority party in Texas, it means if I'm going to do anything good for my constituents, I've got to build good relationships across the aisle to get things done. So I'm a pragmatic Ann Richards Democrat.
How did you initially get started in politics?
I worked for Governor Richards on her campaign in 1990 and we won the election in 1990, so I was in the Richards administration from '90 until '94. So it was a matter of volunteering that turned into a job that turned into a life-changing opportunity.
What are some of the biggest challenges and obstacles that you think LGBTQ Texans are currently facing in terms of legislation, institutionalized protections and things of that nature?
Well, unfortunately right now we have a a Lieutenant Governor who has not learned the lessons of North Carolina and is going to make transgender children and bathroom access his top priority. And anyone who has tracked Texas knows we've been growing at exponential rates. Our infrastructure is overwhelmed, our schools are overwhelmed ― and I'm basically a girl from El Paso, Texas who likes to work on transportation issues. So when we get divided as a body, it makes it harder to work on things like telecommuting legislation, or creative financing for transportation when we are fighting over who gets to go into whose bathroom.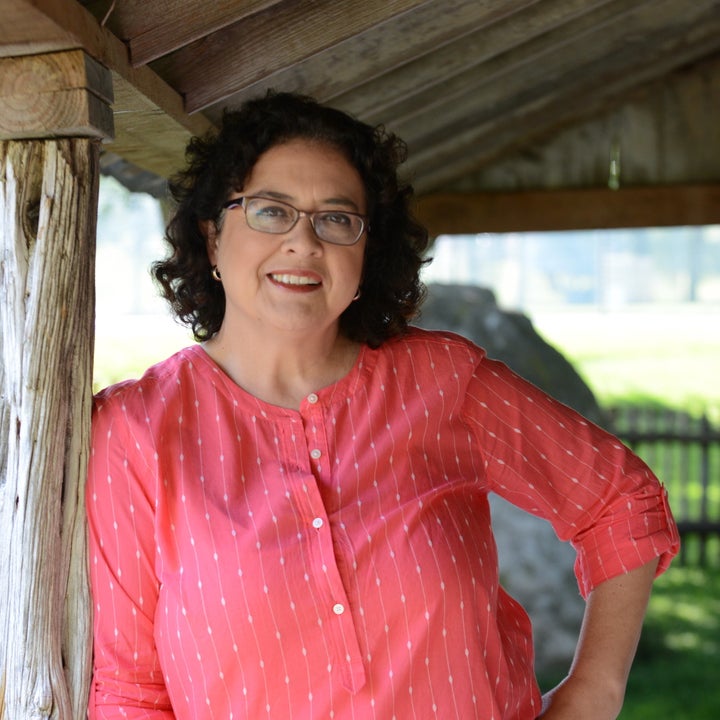 And I like to point out that Texas is not Washington. We like each other – we respect each other across party lines. We care for one another. But because of redistricting and the way districts are drawn, my colleagues are more beholden to a March voter than to a November voter. And if we are forced to deal with the issues of transgender politics and who gets to go into whose bathroom, that is a dangerous place to be because – it's like when you're in a long-term committed relationship and then you have an argument with your partner, and then you don't even want to look at them for awhile. I really like my Republican colleagues and they like me, but if we have to have a fight over who gets to go into whose bathroom, it damages that relationship.
And it means that we're not getting things done around public education or transportation or water quality or air quality ― there's so many issues that we have to deal with as a state and there's no one involved with the Texas legislature who is looking forward to January 10 when we gavel in and begin the process.
The good thing about Texas, though, is we meet every two years for 140 days and that's 140 days to do good and 140 days to do bad ― based on your perspective. But the bad part about that is if we manage to hold off harmful legislation that hurts transgender Texans, that might mean that really good legislation doesn't occur because either relationships were damaged or we ran out of time. And that's a painful thing to say because government should be working in productive ways and this might be a purely defensive session where it's harder to pass legislation than it normally is. Does that make sense?
Yes, it does make sense. I was born and raised in North Carolina and it's kind of shocking that other states aren't learning the lessons of how things panned out there when it comes to the basic rights of trans Americans.
Yeah, I mentioned North Carolina because it was hugely embarrassing, I think, to the state of North Carolina and that spotlight is about to come to Texas. And in Texas, right in the middle of the state, is the city of San Antonio and San Antonio relies heavily on tourism and conference business for their local economy. The NCAA is slated to come to San Antonio, and the business community in Texas is very, very very alarmed that this transgender legislation is such a priority. Everyone understands politics ― but we are about to follow in the steps of North Carolina and take on an issue that harms transgender Texans and could harm to Texas economy and our state leadership doesn't seem to care.
I'd love to hear you talk about some of the good legislation that you've tried to help push through in the past, like legislation surrounding conversion therapy.
Well, we filed a conversion therapy bill. It did not get a hearing. The Republican party, again, put it in their platform.
Does that worry you going forward, with conversion therapy literally part of the national Republican party's platform going into the Trump administration?
Well, I'm especially worried when I see that Mike Pence is taking on such a significant role in what will be the new Trump administration. And I think my Republican friends are not as worried because they think, well, at least he knows the ropes. But they don't have the sensitivity that we in the LGBT community and the ally community do. Because we know how hateful that is. And I know, as a legislator, how harmful that is to collegial relationships. I am now a 51-year-old woman, but I never want to lose sight of that 13-year-old Celia who didn't know it was okay to be gay and who didn't know where to turn for help or advice. We are growing up now – our young Texans are growing up in a different era, but not everybody has a comfortable family and an understanding teacher or priest that they can talk to. And the last thing I want is a state government to come in, publicly, and say "you're not as good as everybody else." And so I am always worried for our LGBT youth and I worry about the message we are sending as a state. So, I'm going to be doing my best to hold off that legislation and make a statement in support of equality – and ultimately in support of big issues that need attention.
"I never want to lose sight of that 13-year-old ella who didn't know it was okay to be gay and who didn't know where to turn of help or advice."
One last question: What would you say to a young LGBTQ person or any kind of young minority who's going to come of age during a Trump presidency?
I would say that the United States of America voted overwhelmingly for the first woman president. And I also would say that this is not the time for us to say that just because somebody voted for Trump does not mean that they're a racist. It's an opportunity to talk to our neighbors, talk to our friends, and have civil discussions. If we break down into haters ourselves than we're not helping. So I refuse to give into the negativity that I know if prevalent or give into the pain that I know a lot of us are feeling.
I would say don't give up ― and know that there are more good people than bad people and I refuse to give up on this country and I refuse to give up on the state of Texas. If I can do what I do on the floor of the Texas House, then you can do what you can do in your community and in your space to take action. And I don't mean just posting something cool on Facebook – that means making calls, getting involved, making the world a better place. Let people know who you are and what you care about and know that this is a great country and it's only going to continue to be a great country if you don't give up on it.
Want to hear more from Rep. Israel? Heard here to visit the lawmaker's website.
Stay tuned to HuffPost Queer Voices for more in this series talking to some of the leaders, movers and shakers of the fight for queer and trans liberation in the South. Check out the previous features with Pamela Raintree, Councilwoman LaWana Mayfield, Joce Pritchett and Alvin McEwen.