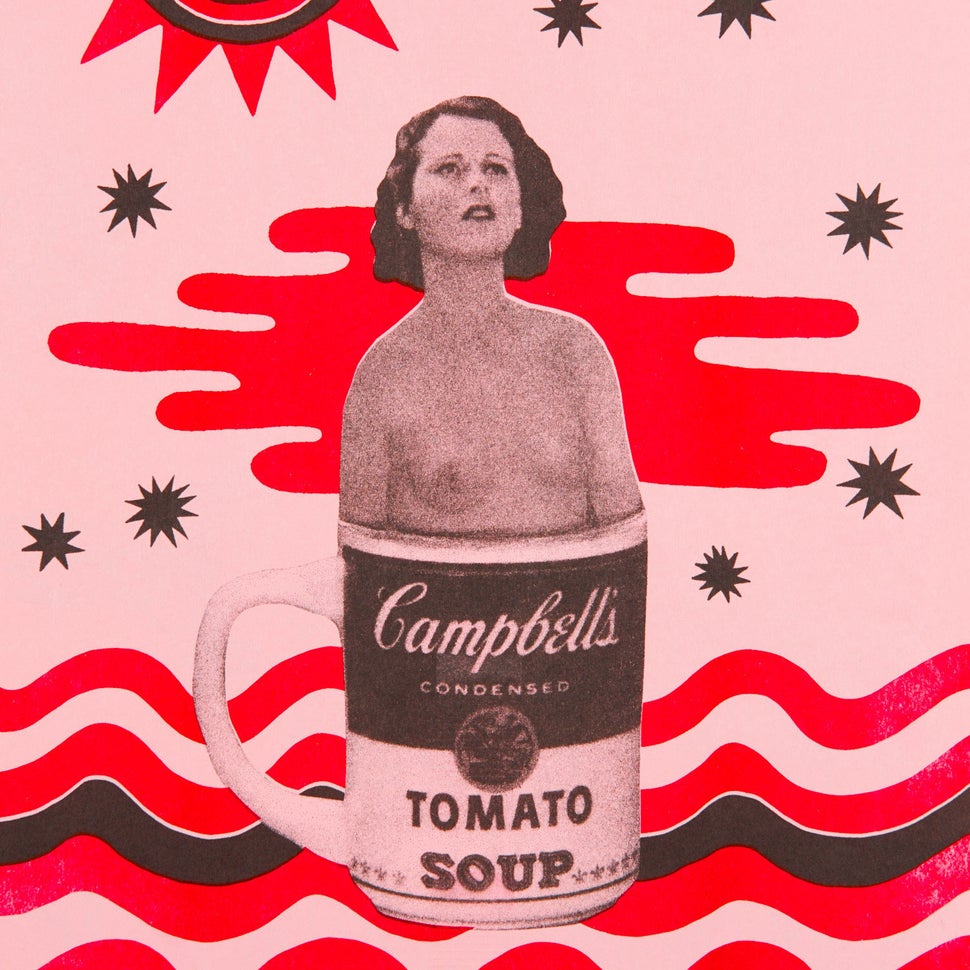 It's 2017 and, sadly, the question of whether women should be trusted to make decisions regarding their own bodies is still up for debate. With a new administration threatening to roll back rights for women and LGBTQ communities, it is crucial for people of all ages, genders and origins to know what they are legally entitled to when it comes to sexuality and reproductive health. 
With "Repro Rights Zine," activists India Menuez, Layla Alter and Emma Holland hope to do just that. Their downloadable feminist zine aims to provide information and empowerment in this alarming time ― for free.
Following in the radical tradition of DIY zines, the mission of the publication is threefold: inform others about the current state of reproductive rights, warn them of what is at risk over the next four years, and list the precautions that can be taken to protect ourselves and each other. Oh, and share some quality feminist art.
"The framing of these issues is really key," Holland explained in an interview with i-D, "and this is where awareness changes a lot across the country. In general, this country still — for some insane reason — hasn't accepted and institutionalized the idea of health as a basic human right. This is obvious in the way our healthcare system functions (or doesn't) and its fundamental exploitative nature, particularly towards anyone who isn't a white male with ample means."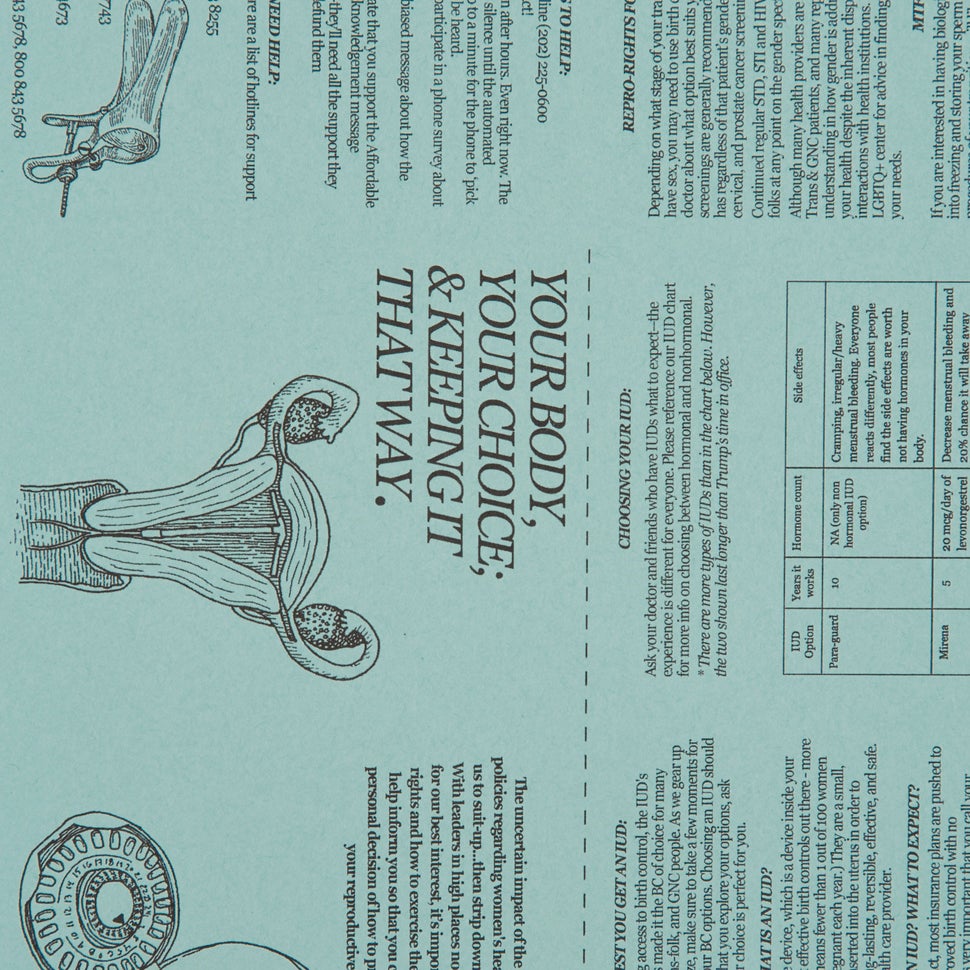 "When it comes to reproductive rights," she continued, "the conversation often skews even further away from the idea of them as a right to health and safety and control over your own existence. And that's if there's a conversation at all. Doing this has made us even more aware of the lack of knowledge around these issues, even in our immediate communities."
Repro Rights Zine offers information on how to get an IUD, reproductive rights for trans and gender-nonconforming individuals, who to call to help protect the Affordable Care Act, and where to find the specifics of reproductive rights state-by-state. 
The first edition of the zine, published shortly before Trump's inauguration, is available for free download on the Repro Rights Zine website. The goal is, with the help of social media, to get the reading material to anyone and everyone who might benefit from its contents, from a middle school girl in conservative Texas to a non-binary, queer teen in Middle America. 
For the second edition, the zine-masters enlisted artists Petra Collins, Meriem Bennani, Lola Ogbara, Ser Serpas, Alia Penner, Aidan Koch and Raina Hamner to create limited edition posters to stick inside the zines. These special artist editions sell for $20 each, with all proceeds going to the Center for Reproductive Rights.
We reached out to contributing artist Ogbara to learn more.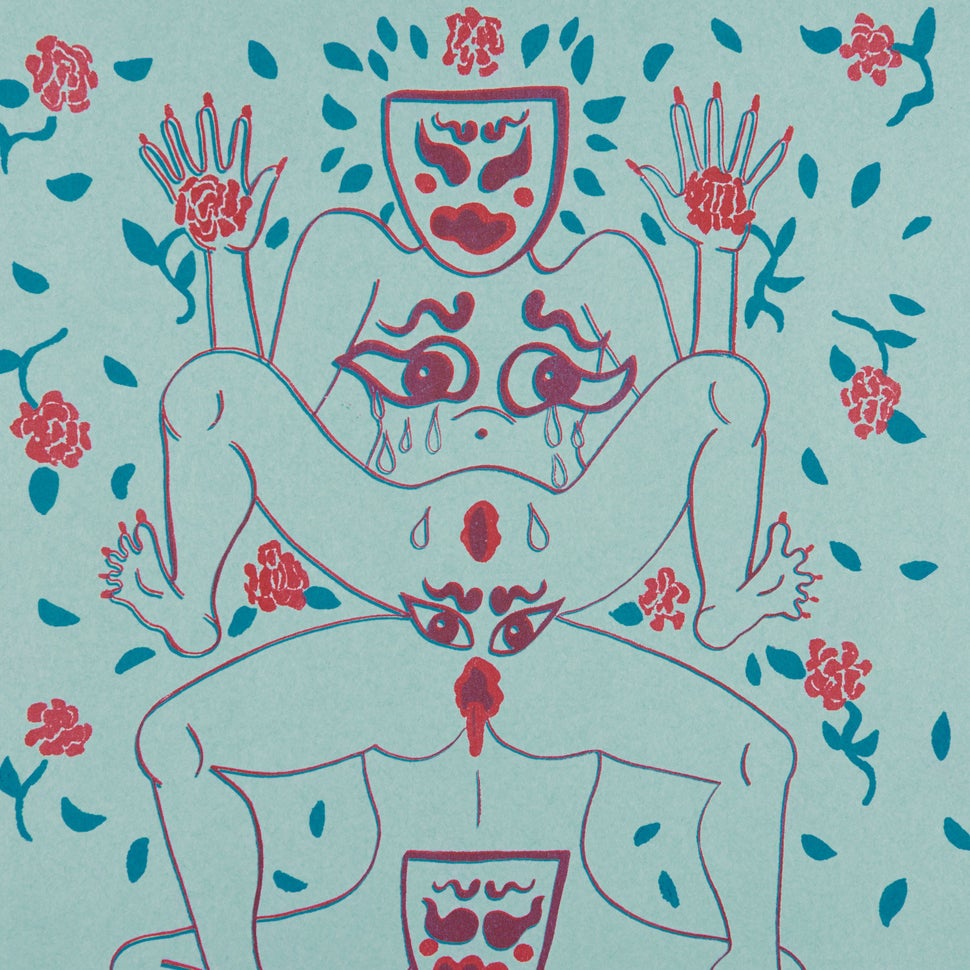 How did you get involved with Repro Rights Zine? What stood out to you about the publication, in relation to other material on women's sexual health? 
I was approached by India Menuez. She sought me out via Instagram and emailed me about the project. I think what stood out the most for me was the way the Repro Rights Zine, compared to other publications, took on a strong political stance on the subject of women's reproductive issues while simultaneously being current, timely and relatable.
What can art teach women about reproductive rights and health that writing or scientific data cannot? 
I think there's an important difference in the way we are learning and going about obtaining information. Art compared to scientific data/writing is more visual and, in today's world, having a visual of anything grabs the attention of the masses. I think people, in general, are seeing the importance of art more and more each day. Hopefully when realizing that, women will take their reproductive health and rights more seriously. What better way to approach learning than through art? 
Who, in your opinion, is this zine meant for?
I believe this zine is for anyone and everyone. Reproductive rights not only affect women but a whole family. It's something everyone should be able to understand. The more we understand the more we can make strides toward progress.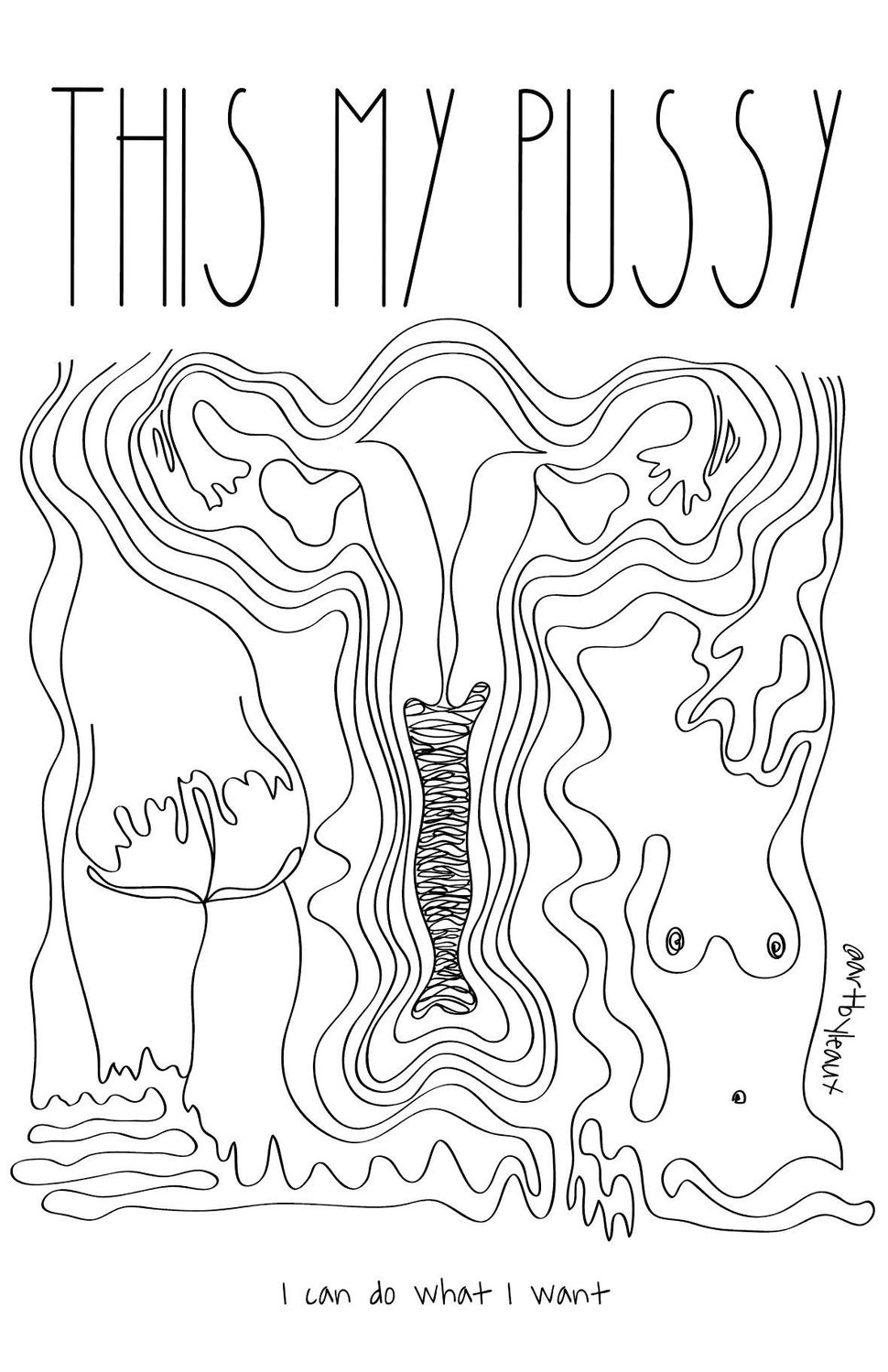 Can you talk about the work you contributed to the artist edition? Was this something you made specifically for the zine or decided to submit? What are you hoping to communicate through the piece? 
I had been working on a uterus drawing a few weeks back that I never finished and had been sitting in a folder on my computer. When the opportunity to create something outside my own personal interest came, specifically something with purpose, that's when I thought of the drawing I had done. I revisited the drawing, added to it and expanded it.
I aimed for a vintage psychedelic poster aesthetic and used simple line work to achieve it. I connected with the early 1960s and '70s era because that era birthed a more radical political stance on women's rights. It was seen as the second wave of feminism. I wanted to send a message that was bold but clear from the beginning of the movement [1920s] to now. Nothing has changed — our bodies, our decisions.  
In your artist statement you write: "I gravitate towards a more literal and abstract functionality of the female aesthetic." Can you expand upon what you mean by that? 
I work in multiple mediums — whether it's drawing, sculpture or painting, my undertones tend to concentrate on the female form, aesthetic, or way of life. It could be as literal as a drawing of a female figure or more subtle and abstract as in my paintings using delicate shapes and certain color palettes. However we are functioning and evolving in today's society, I am a storyteller of that process.
How does the political climate we're in right now shape your ideas regarding the efficacy of art activism? 
My art has always had a purpose; an activism rooted in any adversity I felt connected to. As a black woman living in America, there will always be some type of adversity for me so I will always feel inspired to express that. I think our current political standing expands to a demographic of artists that may not have been affected before and, as a result, more artists are participating in this new wave of art activism. To reach any change, I think it's necessary that art activism grows to help make society better for everyone. 
What is one thing you wish everyone knew in terms of women's health and reproductive rights?
It's not just an issue for women, it's an issue for everyone. The idea that If you educate a man, you educate an individual; but if you educate a woman, you educate a family (nation) — applies to this situation, as well. If you tend to a woman, you tend to the family (nation).  
REAL LIFE. REAL NEWS. REAL VOICES.
Help us tell more of the stories that matter from voices that too often remain unheard.