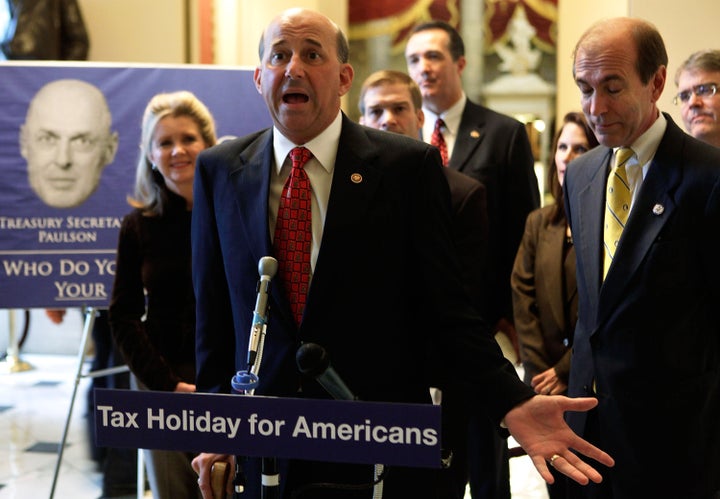 WASHINGTON -- Rep. Louie Gohmert (R-Texas) is no fan of a proposal for the federal government to forbid employers from discriminating against the jobless based on their employment status.
"We're adding in this bill a new protected class called 'unemployed,'" Gohmert said on the floor of the House Tuesday. "I think this will help trial lawyers who are not having enough work. We heard from our friends across the aisle, 14 million people out of work -- that's 14 million new clients."
The American Jobs Act, submitted by President Obama to Congress this week, has a section that would prohibit employers from not hiring someone just because they are jobless.
According to the National Employment Law Project, Gohmert is incorrect: The proposal would not make employment status a protected class like race or sex. It simply bans hiring discrimination against the jobless, and is modeled off of legislation drafted by Democrats in Congress earlier this year.
Republican leadership has not weighed in on whether they would support the provision, but Gohmert made a point to criticize it.
"So the good news is, if you're unemployed and you go to apply for a job and you're not hired for that job, see a lawyer -- you may be able to file for a claim because you were discriminated against because you were unemployed."
Gohmert's comments were made in the midst of a lengthy rant against the American Jobs Act and Obama's policies. To further make his point, Gohmert beat Democrats to actually filing Obama's bill, instead replacing it with his own legislation titled "The American Jobs Act of 2011." Gohmert's version is simply a two page document that would create massive tax cuts for corporations.
Calling all HuffPost superfans!
Sign up for membership to become a founding member and help shape HuffPost's next chapter