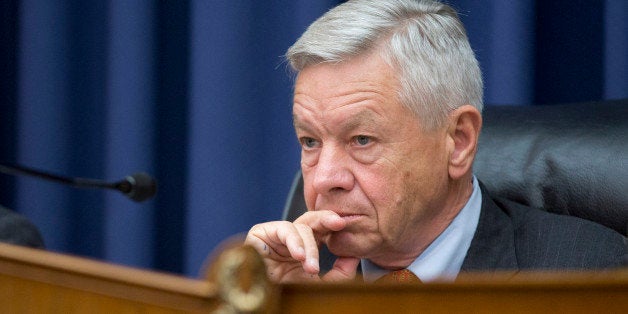 WASHINGTON -- Rep. Thomas Petri (R-Wis.) on Thursday introduced legislation to provide tax credits and deductions for political donors making small contributions.
"Campaigns are becoming more and more expensive with no signs of slowing down," Petri said on the floor of the House. "And most would agree that the ideal way to finance a campaign is through a broad base of donors. Unfortunately, most Americans aren't in the position to donate hundreds or thousands of dollars -- but they want to get involved. We should be encouraging political participation."
His bill would provide a tax credit to citizens equal to a contribution of $200 or less and a deduction for contributions up to $600.
The move continues a recent trend of Republican lawmakers endorsing small bore campaign finance reform legislation. Last month, Rep. Andy Harris (R-Md.) introduced legislation with Reps. Mark Amodei (R-Nev.) and Mo Brooks (R-Ala.) to close the personal use loophole for leadership PACs that let lawmakers spend money meant for donation to other campaigns on private expenses. Rep. Walter Jones (R-N.C.), a longtime supporter of campaign finance reform, introduced his own bill to close the personal use loophole for all political committees.
Democrats have been working to empower small donors and have largely rallied behind a proposal from Rep. John Sarbanes (D-Md.) that would include a refundable tax credit for small donations, along with other measures including matching small-donor contributions with public funds.
According to research done by the Campaign Finance Institute, small donors giving $200 or less accounted for 28 percent of all money contributed in the 2012 presidential election. Compare that to contributions of $1,000 or more, which accounted for 48 percent of the money raised.
In the 2012 Senate races, candidates raised just 17 percent of their funds from small donors and a combined 52 percent from political action committees and donors giving $1,000 or more. Small donors only accounted for 10 percent of funds raised in House races, while large donors and PACs accounted for 71 percent.
The idea of a tax credit or deduction for small donations goes back to the middle of the last century. One campaign finance reform task force formed in the administration of President John F. Kennedy proposed a tax credit at the urging of the United Auto Workers.
Kennedy explained his support for the idea: "It is essential to broaden the base of financial support for candidates and parties. To accomplish this, improvement of public understanding of campaign finance, coupled with a system of incentives for solicitation and giving, is necessary."
In 1971, Congress created a tax credit and a deduction for small donations. Both were eliminated under tax reforms established in a 1986 House-Senate conference committee, despite the fact that the House had voted to expand the system.
Five states -- Arkansas, Minnesota, Ohio, Oregon and Virginia -- currently provide small-donor tax credits, refunds or deductions. Both Minnesota and Oregon have seen substantial use of credits and refunds lead to an increase in both small-donor giving and campaign contributions from low-income people.
Campaign finance reformers have shown increased interest in bringing back the small-donor tax credit and deduction, or creating a voucher system to provide all American citizens with a small amount of money to contribute to the political candidate or candidates of their choosing.
Many of these reformers, including Richard Painter, the former ethics counsel to President George W. Bush, and Harvard professor Lawrence Lessig, advocate for a more proactive form of small-donor empowerment by advancing citizens a tax credit or voucher to use as a donation.
"In the long term, we need to transform the Supreme Court's campaign finance rulings to stem the tide of big money in our elections," said Adam Lioz, counsel to the liberal think tank Demos. "In the meantime, the best way to fight big money is to empower ordinary citizens. Rep. Petri's bill is a great step towards building a small-donor democracy, where the size of a citizen's wallet doesn't determine the strength of her voice."
Before You Go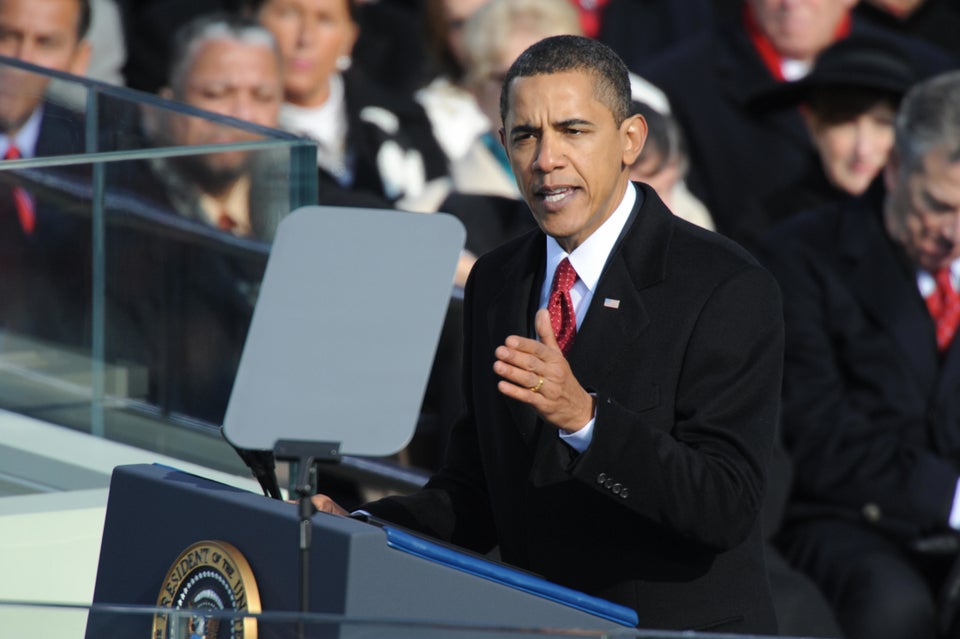 Presidents On Inauguration Day
Popular in the Community