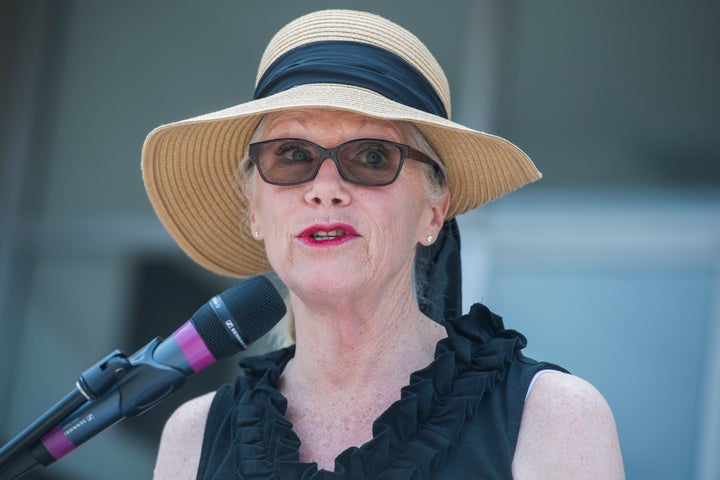 Carol Miller, a country-club Republican, beat a pro-coal populist Democrat who demanded tax hikes on the gas industry, in an election victory Tuesday that cements the GOP's grip on West Virginia's 3rd Congressional District and dashes Democrats' hope of regaining ground in a former stronghold.
The Republican, who recent polls favored to win, successfully painted Richard Ojeda, an Army veteran and state senator, as an out-of-touch stooge bent on undermining President Donald Trump.
Miller's victory comes as a stinging loss for progressives who hoped the lavish national media coverage of Ojeda's campaign and working-class bona fides might upset a Republican who refused to even debate her opponent. Incumbent Sen. Joe Manchin, a conservative Democrat, cruised to an early victory on Tuesday night.
Miller may have received a boost in recent weeks from White House efforts to drum up paranoia over immigration as a caravan of a few thousand migrants trudged northward through Mexico to request asylum in the United States. But Ojeda's fierce criticism of fossil fuel titans made him enemies that, in a state he defiantly called a resource "colony" for wealthy interests, proved too powerful to overcome.
Miller's victory solidifies Republican gains in a state once considered the bluest in the nation. Miller's district, which wraps like a U along the state's western and southern edges, went to Mitt Romney, the 2012 Republican presidential nominee, by 32 points. In 2014, Republican Evan Jenkins routed Democrat Nick Rahall, a 38-year incumbent, from the U.S. congressional seat by nearly 11 points, a victory he solidified two years later, winning re-election by 44 points. Trump's almost 50-point win painted the district ruby-red.
A Census Bureau report last year estimated that 19.1 percent of West Virginia lived below the poverty line, making the state one of just four in the nation where that figure exceeds 18 percent. In the 3rd Congressional District, the poverty figure jumped to 23.3 percent, with another 12.5 percent of residents living between 100 percent and 150 percent of the poverty line.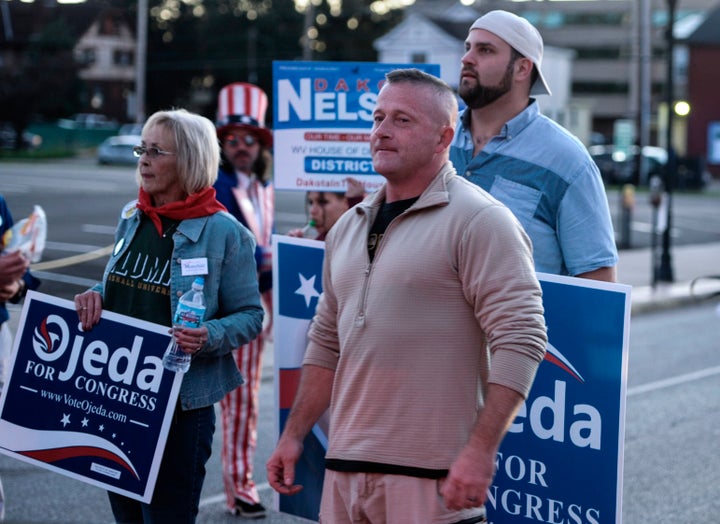 Yet, even as Republicans in Washington slash taxes on the ultra-wealthy, gut union protections and bolster corporate power, Trump's popularity and Miller's focus on national issues like abortion prohibitions proved enough to beat back Ojeda, who rejected corporate political action committee donations and championed wage hikes for teachers and prison guards.
Ojeda proposed paying for new infrastructure and higher pay for workers with a 2.5 percent increase in the natural gas drillers' severance tax and a 15 percent hike on gas shipped out of the state. The industry responded by pouring money into Miller's campaign. Steptoe & Johnston, a top corporate law firm in Washington for pipeline companies, became Miller's top donor, giving at least $23,500 this year, according to data from the nonpartisan Center for Responsive Politics. Jenkins & Fenstermaker, a West Virginia-based law firm with a large gas practice, ranked fifth behind a series of car dealerships.
Dubbed "the New Power Brokers" by ProPublica as it supplants the once-hegemonic coal business, the gas industry has steadily notched legal and political victories in the state over the past few years. In August, a federal judge ruled that tiny Fayette County, on the northern edge of the 3rd Congressional District, must allow a natural gas compressor station, saying the federal Natural Gas Act held precedent over the local zoning laws.
The Democrat touted his family's history mining coal and praised miners, vowing to bolster a fuel crippled by the rise of cheap gas. But his plans to do so were unclear, and his insistence that coal mining could be clean and safe in a state where environmentally devastating mountaintop removal techniques reign raised doubts and created an opening Miller exploited. In an ad posted to Twitter a week before the election, Miller linked Ojeda to "Obama's war on coal" and said he'd "team up with" House Minority Leader Nancy Pelosi to "kill" miners' jobs.
Before You Go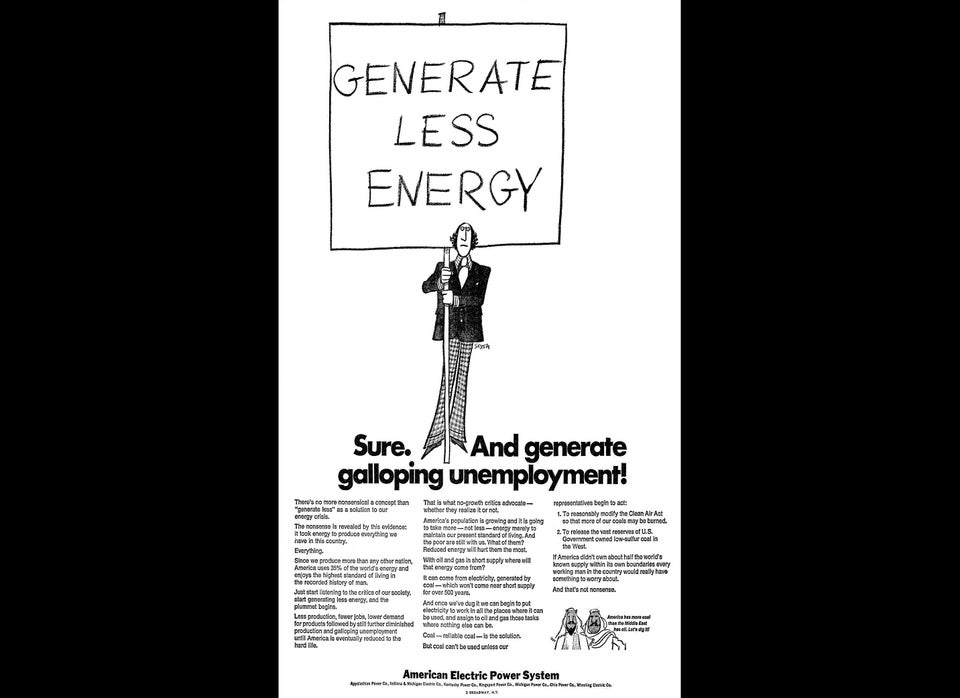 Coal Ads Through History
Popular in the Community