WASHINGTON ― A day after a terror attack in London that left seven people dead, a Republican congressman from Louisiana urged people to kill anybody they suspect could be a radicalized Muslim.
"Hunt them, identity [sic] them, and kill them. Kill them all," Rep. Clay Higgins wrote on his Facebook page on Sunday. "For the sake of all that is good and righteous. Kill them all."
Higgins, a former police captain, wrote his post the morning after three suspected terrorists plowed a car into a crowd on London Bridge and began stabbing people. Seven people were killed and nearly 50 were injured before police killed the three suspects. The militant group that calls itself the Islamic State claimed responsibility for the attack.
"The free world... all of Christendom... is at war with Islamic horror," Higgins wrote on Sunday. "Not one penny of American treasure should be granted to any nation who harbors these heathen animals. Not a single radicalized Islamic suspect should be granted any measure of quarter. Their intended entry to the American homeland should be summarily denied. Every conceivable measure should be engaged to hunt them down."
It was unclear from Higgins' post how, exactly, U.S. authorities should go about identifying any "radicalized Islamic suspects" trying to enter the country. It was also not clear how he thinks ordinary Americans ought to identify suspected radicalized Muslims before killing them ― which, incidentally, would be murder, which is illegal.
A spokesman for Higgins did not respond to a request for comment.
Higgins, known to some as the "Cajun John Wayne," used to host a weekly crime show on local news where he referred to suspects as "animals," "thugs" and "heathens." He eventually quit the police force, insisting that he was leaving because of his devotion to Jesus and that he was not being forced out over his comments on the show.
"I begin each day on bended knee, but I kneel to our savior," Higgins said last year while announcing his resignation. "I will not kneel to violent street gangs, I will not kneel to murderers or the parents who raised them. I will not kneel to a discredited wannabe black activist that doesn't really have the best interest of his people in mind. I will not kneel to bureaucrats from Washington, Baton Rouge or anywhere else."
UPDATE: 4:25 p.m. ― Andrew David, a spokesman for Higgins, later provided a statement from the congressman that did not clarify how Higgins thinks people should identify radicalized Islamic suspects in order to kill them. Higgins' full statement is below:
We are a world at war. The enemy is radicalized Islamic jihadists. The terrorists certainly take advantage of the politically correct madness that consumes the West. They revel, that many in the western world are frightened to speak freely. I've never been accused of being politically correct. I call things the way I see them. The meaning of candid speech is frequently mischaracterized or misunderstood. This is about prioritizing national security and protecting American lives. Every measure must be taken to eliminate radical Islamic terrorism and the threat it poses to the free world. My only concern is protecting the people that live in my district, my state, and my country. We must stand strong against radical Islamic terror. The fate of the free world will be determined by the courageous, not by the intimidated.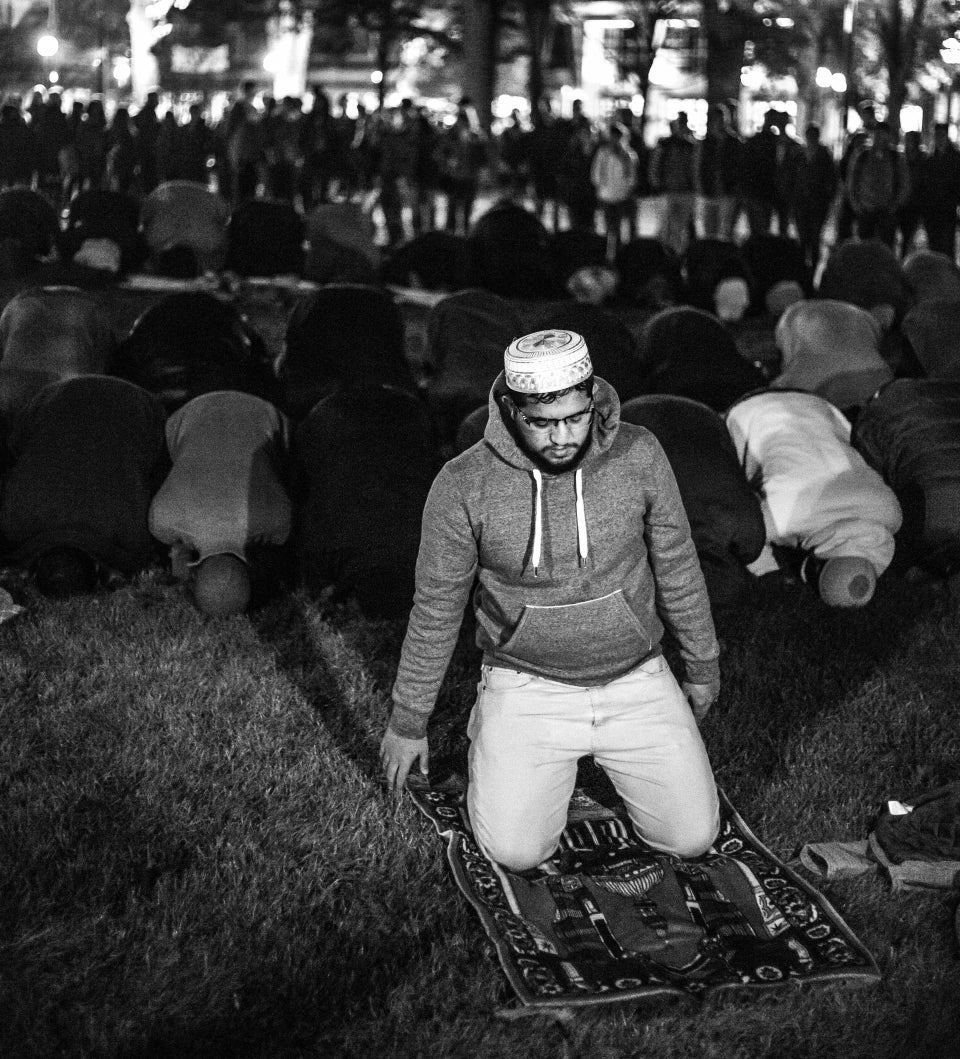 Interfaith Allies Surround Praying Muslims With Circle Of Protection
Popular in the Community