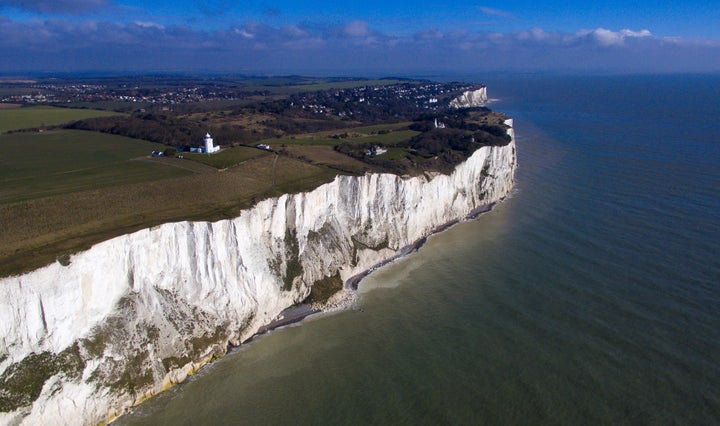 This story was produced and originally published by The Guardian and is reproduced here as part of the Climate Desk collaboration.
A member of Congress has suggested that the White Cliffs of Dover tumbling into the English Channel was causing rising sea levels.
Instead, Brooks pointed to silt deposition as well as erosion as a cause of rising sea levels. Questioning scientist Phil Duffy of the Woods Hole Research Center, Brooks postulated that silt and mud washed by rivers into the ocean caused water levels to rise as it settled on the sea floor. "Now you have got less space in those oceans because the bottom is moving up," he said.
He went on: "What about the White Cliffs of Dover … [and] California, where you have the waves crashing against the shorelines, and time and time again you have the cliffs crashing into the sea? All of that displaces water which forces it to rise, does it not?"
Duffy answered: "I'm pretty sure on human timescales, those are minuscule effects."
The questioning went on as Brooks argued the Antarctic ice sheet was actually growing. A recent study reported that the ice sheet had shrunk by 1,463km from 2010 to 2016.
Duffy disagreed, noting that "we have satellite records clearly documenting a shrinkage of the Antarctic ice sheet and an acceleration of that shrinkage", citing "the National Snow and Ice Data Center and the National Aeronautics and Space Administration" for his data.
However, Brooks insisted: "Well, I've got a Nasa base in my district, and apparently, they're telling you one thing and me a different thing."
Brooks said: "There are plenty of studies that have come that show with respect to Antarctica that the total ice sheet, particularly that above land, is increasing, not decreasing. Now, you could make a different argument if you want to talk about Greenland or the Arctic."
Brooks, a graduate of Duke University and University of Alabama School of Law, was first elected to Congress in 2010 from his North Alabama district. In 2017, he mounted an unsuccessful bid for the US Senate vacated by attorney general Jeff Sessions. Brooks finished third in the Republican primary behind the eventual nominee Roy Moore as well as appointed incumbent Luther Strange.
Related
Popular in the Community