The two Republican candidates from Florida exchanged barbs about Common Core educational standards during Thursday night's GOP presidential debate.
Sen. Marco Rubio pushed back against Jeb Bush, his state's former governor, for supporting Common Core, arguing that what began as a voluntary program was at risk of becoming a mandate.
Bush insisted that Common Core was compatible with states' rights, but said states must propose equally high standards if they want to opt out.
"We spend more money on education than any country on Earth, save for a rounding error, but 30 percent of our kids graduate college or career ready," Bush said. "We have to do better."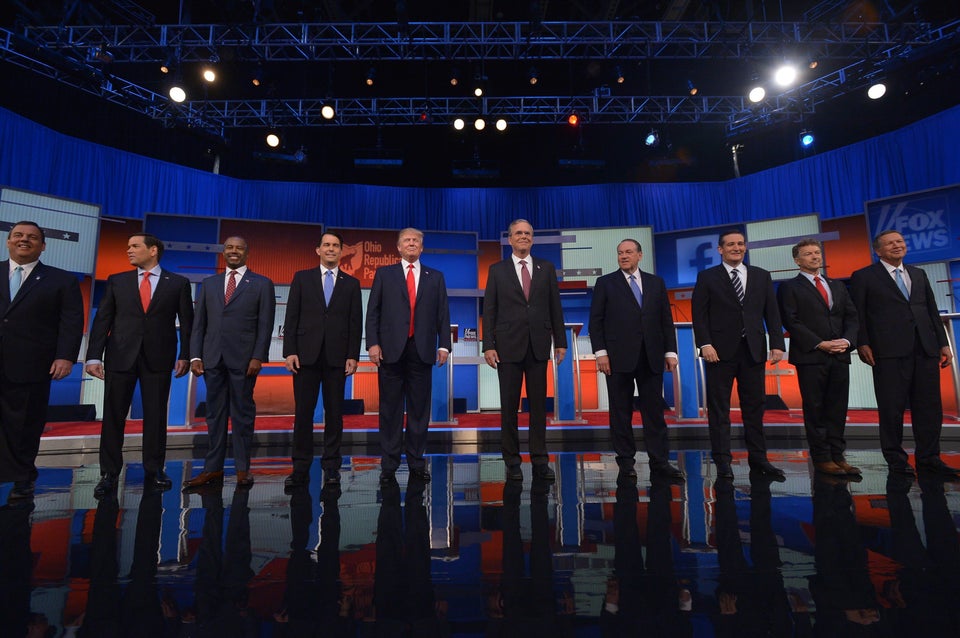 Fox News GOP Debates Aug. 6, 2015
Popular in the Community