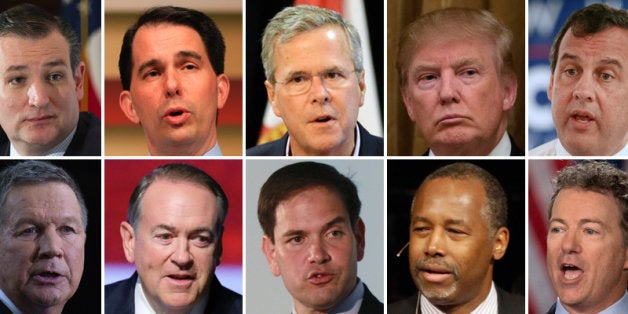 Republicans vying for the White House took the stage against some of their opponents Thursday night in the first GOP debate of the 2016 race.
The 10 highest-polling candidates of the field debated 9 p.m. ET. The other seven candidates for the GOP nomination took part in a smaller debate at 5 p.m. ET.
The debate, taking place in Cleveland, Ohio, aired on Fox News.
Popular in the Community