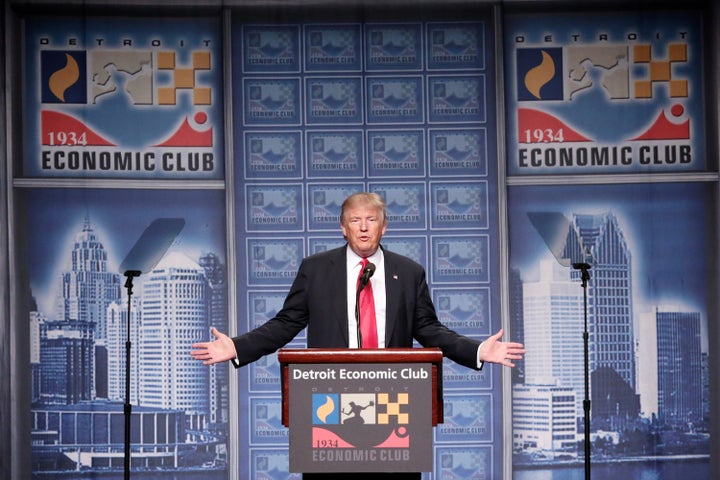 WASHINGTON ― Two Republican former administrators of the U.S. Environmental Protection Agency are endorsing Democratic presidential candidate Hillary Clinton on Tuesday and condemning GOP nominee Donald Trump as ignorant and dangerous when it comes to the environment.
"Donald Trump has shown a profound ignorance of science and of the public health issues embodied in our environmental laws," William Ruckelshaus, who served as the EPA administrator under presidents Richard Nixon and Ronald Reagan, and William Reilly, who served under President George H. W. Bush, said in a joint statement. "He hasn't a clue about Republicans' historic contributions to science-driven environmental policy."
Ruckelshaus and Reilly noted that past Republican presidents made major advancements in environmental protection. But Trump "threatens to destroy that legacy," they wrote.
Ruckelshaus and Reilly also criticized Trump's dismissal of climate change as a "hoax" created by the Chinese government, and his pledge to pull the U.S. out of the international agreement on climate change reached in Paris last year. Withdrawing from the climate agreement, they said, "would set the world back decades."
Ruckelshaus and Reilly are throwing their endorsement solidly behind Clinton.
"For us, there is simply no choice in this election," they said. "We Republicans should be shocked, outraged even, at the prospect that all this progress, this legacy will be repudiated and rolled back by Donald Trump."
Support HuffPost
The Stakes Have Never Been Higher
Popular in the Community