 Hollywood and politics seem to go hand in hand these days. With hoards of Tinseltown's biggest names thrusting their clout behind President Barack Obama, sometimes it is easy to forget that Hollywood does have Republican supporters, and some notable stars may very likely vote for Mitt Romney come November.
The most recent superstar to make headlines for her presumed Republican support is none other than Nicki Minaj. The Harajuku Barbie recently caused a stir after the release of Lil Wayne's "Mercy," in which she raps: "I'm a Republican voting for Mitt Romney / You lazy b----es is f---ing up the economy."
Though the singer has neither confirmed nor denied her intention to vote for Romney, Minaj's words caused a media frenzy, with people questioning whether she was sincere, or whether the lyrics were just one of her alter-ego Roman's jokes.
Even if Minaj isn't backing Romney, Republican Hollywood exists, and it consists of more than just Ted Nugent and Clint Eastwood.
"Whenever a celebrity -- especially a top-40 pop star -- supports a Republican or says something even slightly conservative, it's always a huge news story, as we tend to think of musicians and HollyWEIRD types to be flaming heart liberals," writes Uproxx's Josh Krup. "Additionally, the few actors, actresses and singers out there who do lean to the right are often nut jobs, like Ted Nugent. This is unfair for two reasons: 1) liberals are often nut jobs, too, and 2) there are plenty of under-the-radar conservatives on the radio who might vote for Romney this election who we don't tend to think of as Republicans."
"A celebrity with the magnitude and star-power of Clint Eastwood opens the door wide for closeted Republican celebrities to feel more comfortable expressing their shared conservative beliefs. For years, Hollywood has bullied conservative actors and actresses into a corner. This is the year, we'll finally see them speak up," publicist and political expert Angie Meyer told Fox News.
Whether others will follow suit after Eastwood's RNC gaffe and go public in supporting Romney before Nov. 6 is unclear. "The fundamental differences between the two candidates (Romney and Obama) are so vast, it's more important than ever for big Hollywood names to step up and get involved in the cause," Parker told Fox News. "But leave the award shows for the celebrities, political conventions should be about the people."
Romney has received donations from celebrities, such as country singer John Rich ($2,500), and his Victory Fund took in donations from producer Jerry Bruckheimer and his wife ($2,500), Scott Baio ($12,500) and Vince and Linda McMahon ($9,910), CNN reported in June. The McMahons also donated $150,000 to the Romney Super PAC "Restore Our Future."
Still, Obama crushes Romney when it comes to Hollywood champions. The president has hoards of supporters including Morgan Freeman, Tom Hanks, Robert Downey, Jr., Sarah Jessica Parker, Anna Wintour, Anne Hathaway, Billy Crystal and Beyonce just to name a few.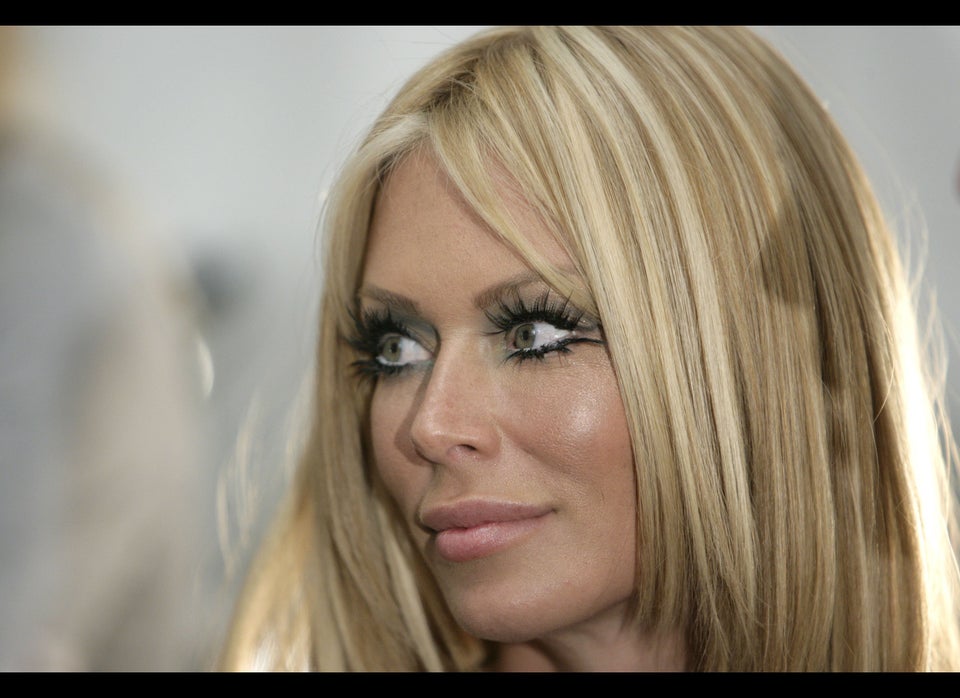 Republican Hollywood
Support HuffPost
The Stakes Have Never Been Higher
Popular in the Community