 On Tuesday, Republican party platform drafters agreed to include language calling for a foreign guest worker program that could provide more American businesses with a font of legal and willing employees.
Also included in the platform is a call to complete a border fence along the U.S.–Mexico line, an end of in-state tuition for undocumented students, a ban on policies that create sanctuary cites, and mandatory use of the e-verify database. Sanctuary cities are communities where police and other public officials are generally prohibited from inquiring about the immigration people's status unless absolutely necessary, while e-verify is a federal database used to verify workers' eligibility to hold a job in the United States.
The draft platform, which will not be finalized until the party's delegates gather in Tampa, Fla., next week, represents a Republican attempt to balance the concerns of one section of the party with another. On one side sits often far-right immigration hardliners, such as Kansas Secretary of State Kris Kobach and others concerned about what they see as problems caused by the 11 to 12 million undocumented immigrants. On the other side are more moderate Republicans, such as Brad Bailey, a Texas city councilman, restaurant owner and driving force behind the guest worker proposal which he calls the "Texas immigration solution."
"In our party it has become a third rail political issue," said Bailey. "The rhetoric around immigration has just grown so intense that people are plain afraid to talk about it. So I consider everything that happened today progress."
However, immigrant advocates criticized the draft platform's mixed bag of immigration-related ideas. The overwhelming majority of those ideas lean heavily toward a small but vocal wing of immigration hardliners. They also fail to address what will become of the millions of undocumented immigrants already living in the country, said Frank Sharry, executive director of America's Voice, an immigration-focused think tank based in Washington, D.C. According to Sharry, a guest worker program would do little to mitigate concerns among immigration hardliners, as it would create a permanent, low-cost and easily exploitable revolving labor force for American companies.
"This, to me, just confirms that there are very few adults in their party," Sharry said. "When it comes to immigration they are unwilling to beat back the loud but not large nativist wing."
"I'm glad that the spirited fella' from Texas showed up and spoke up, but it would have been a lot more newsworthy if the Republicans would come to the realization that we are never going to be able to deport 11.5 million people," he continued.
The measures that Kobach pushed into the draft platform were in the party's final political plank in 2008, but had been removed from the draft this year, Politico reported Tuesday. During the final draft platform meeting, Kobach reportedly reminded delegates that Mitt Romney had endorsed the proposals during the primary and that his position helped him prevail over competitors, such as Texas Gov. Rick Perry. During a primary debate, Perry endorsed a 2001 Texas law granting in-state tuition eligibility to undocumented immigrants who attended high school in Texas.
Kobach, a politician with such a significant national profile that Gov. Mitt Romney described him as an advisor during the Republican primary, was given time to lobby for his amendments from behind a microphone at the Marriott Hotel where delegates gathered Tuesday to finalize a draft platform. Bailey, on the other hand, had to stop people in route to the bathroom, he said.
"I'm really just happy that the party is addressing the issue instead of running from it," Bailey said. "Just to be able to say that the party endorsed a guest worker program is a major, major victory. It's recognizing that listening to business owners across the United States matters, as opposed to a few fringe groups."
Still, efforts were made Tuesday to restrict the guest worker provision to the agriculture industry, Bailey said. But the final draft platform calls for guest worker programs that could supply labor to a wide variety of industries, from agriculture and food service to construction and high-tech companies. Current guest worker programs are limited primarily to the agriculture sector and workers with higher-level skills needed in science, technology and the medical and arts industries.
Before You Go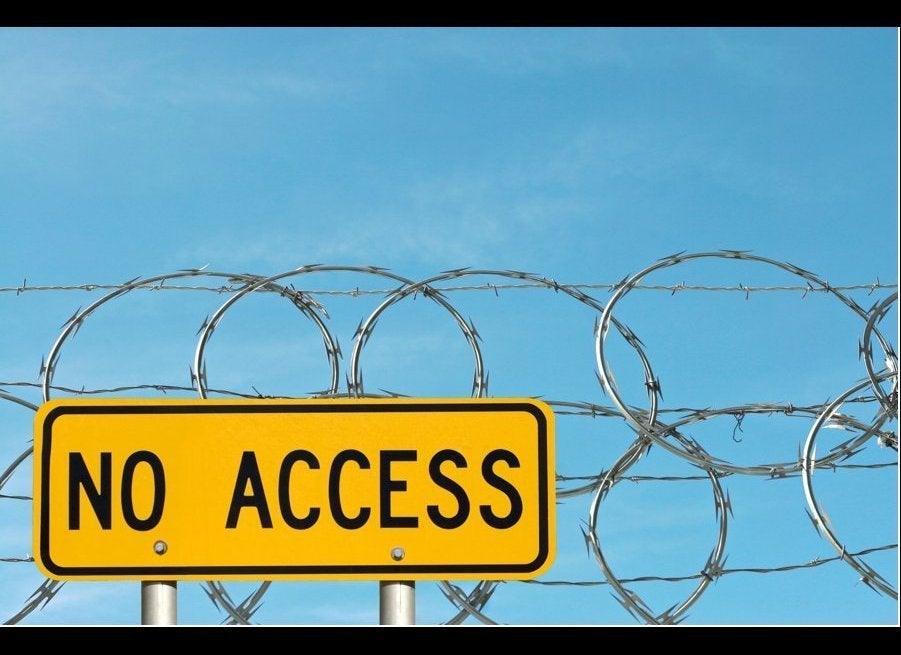 Harsh Immigration Laws
Popular in the Community