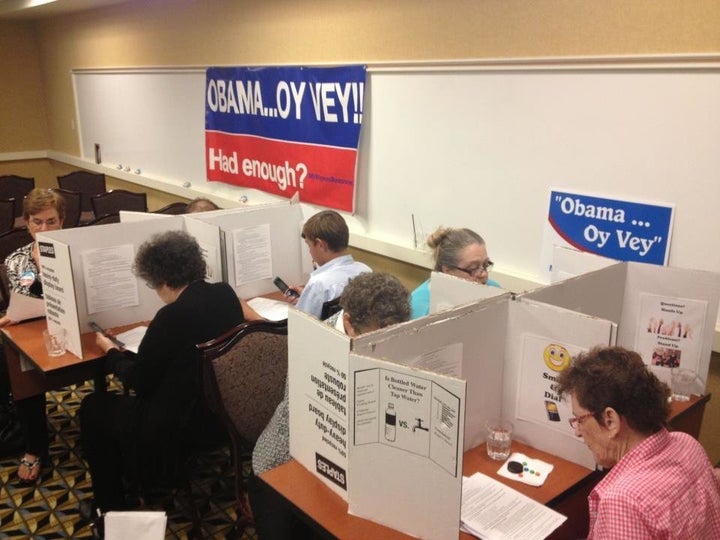 WASHINGTON -- The Republican Jewish Coalition on Thursday began offering "volunteers" who work the phones in key battleground states "awesome thank-you incentives" for their time helping to defeat President Barack Obama in November.
Put in at least 20 hours at an official RJC phone bank in California, Florida, Pennsylvania, New York or here in Washington and receive a $100 American Express gift card. Up that to 30 hours and one gets an older model iPad 2 (worth about $200). And to volunteers who dial up Jewish voters for 50 hours or more, the RJC will give a new 32GB iPad 3, worth $599. Less time gets a lesser tablet, with 40 hours on the phone equaling a 16GB iPad 3 ($499).
If the Romney supporters were being paid, that would add up to between $5 and $12 an hour. But the RJC said the swag is just "our way of saying thank you for volunteering your valuable time."
RJC Executive Director Matt Brooks told The Huffington Post that the incentives represent an "infinitesimal amount" of what the RJC plans to spend to help elect Mitt Romney. The group also is running ads, putting up billboards and footing the bill for transportation and lodging for dozens of volunteers bussed in to battleground states such as Pennsylvania.
"People are giving a lot of personal time," Brooks explained. "We just wanted to a) do something to show our appreciation; and b) create an incentive for people to come help the cause. It's a mensch-like thing to do ... a nice gesture. We give pizza, too."
Brooks denied the campaign sweeteners came courtesy of mega-billionaire Sheldon Adelson. The right-wing Zionist has vowed to set aside $6.5 million for a targeted campaign to woo Jewish voters away from the president and the Democratic Party. He has vowed to spend a total of $100 million to make Obama a one-term president and prevent negative publicity stemming from a federal criminal investigation of his casino business.
"There is no money from Adelson. All you guys in the press think it's raining Adelson," said Brooks, who says his organization's budget is also $6.5 million. He said the money has come from people across the country who agree with the RJC that Obama has been bad for Israel and by extension isn't good for the Jews.
New York political consultant Michael Tobman, who has run volunteer phone banks, told the Jewish Daily Forward that pricey items like those offered by the RJC are out of the ordinary. "iPads seem a bit excessive, but if the money's there and a group wants to do that, I guess the new normal is being defined upward," he said. "Generally it's pizza, thanks and credit for having done it."
Asked whether his volunteers were being similarly rewarded, David Harris, president and CEO of the National Jewish Democratic Council, said, "Oh my goodness, no. When we've done phone banking with local volunteers over many hours, we've offered cheese pizza for dinner, water. That's it. No American Express cards, no iPad 3s, no iPad 2s.
"The difference may be that folks volunteering for us and helping us out may feel deeply committed to the cause," Harris said. "I've not seen the need to offer high-end consumer electronics or American Express cards to garner so-called volunteers."
*************************
What's happening in your district? The Huffington Post wants to know about all the campaign ads, mailers, robocalls, candidate appearances and other interesting campaign news happening by you. E-mail us any tips, videos, audio files, and photos to election@huffingtonpost.com.
Before You Go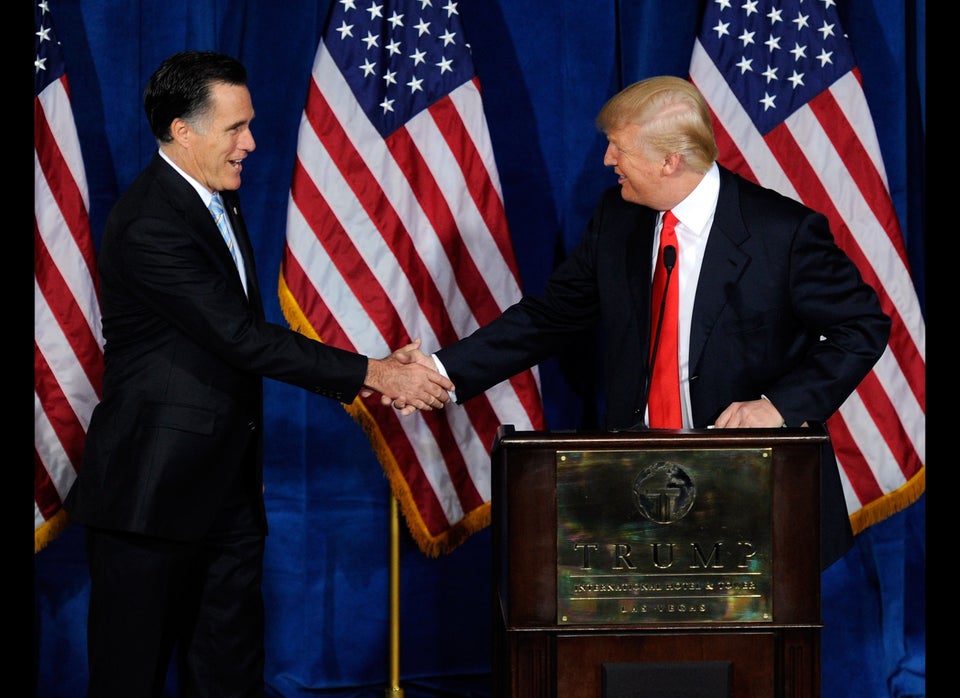 Mitt Romney's Greatest Hits
Popular in the Community