 Ever since Republican presidential nominee Mitt Romney lost the Latino vote by 44 percent to President Barack Obama last year, the Republican Party has launched new efforts to reach out to Latino voters.
The GOP's latest effort came on Monday when the Republican National Committee announced it hired Hispanic state and field directors in seven states: California, Florida, New Jersey, New Mexico, Pennsylvania, Texas and Virginia.
The new staff members will be in charge of developing a grassroots infrastructure and coming up with ways to engage with Latino voters at community events in these seven states. At the same time, they will be in charge of strengthening the GOP's ties with Hispanic Republicans.
Additionally, the RNC plans to work alongside state parties to ensure there's "a year-round presence in Latino neighborhoods" in an attempt to improve the Republican Party's Latino outreach efforts. The RNC also plans to make similar investments in 11 other states by the end of the year.
"We are building a ground game that will allow us to compete for every voter and will outlast any one cycle or campaign," RNC Chairman Reince Priebus said in a statement. "I'm certain with these early and unprecedented investments we can achieve Republican victories up and down the ballot now and for years to come."
A few Latinos identify with the Republican Party
The new Latino outreach efforts come at a time when the Republican Party is struggling to attract Latino voters, which make up 10 percent of all voters nationwide.
The poll shows 50 percent of Latinos identify with the Democratic Party, compared to 15 percent who identify with the Republican Party. And 24 percent of Latinos say they are independents.
The Republican Party isn't looking too good either when it comes to party perception among Latino voters. The poll shows 43 percent of Latinos say the phrase "cares about people like you" better describes the Democratic Party. Meanwhile, 12 percent say the phrase better describes the Republican Party.
But the GOP hasn't always struggled to appeal to Latino voters. In 2004, then-President George W. Bush won re-election with 44 percent of the Latino vote. Since then, Republican presidential candidates have seen a decline in the level of support they receive from Latino voters.
In the last presidential election, Romney picked up 27 percent of the Latino vote while Obama won 71 percent, according to an analysis of exit polls by the Pew Hispanic Center. Political analysts say Romney's stance on immigration and idea of "self-deportation" are among the factors that alienated many Latino voters.
Republican Party: Latino outreach is key
It found that many Latinos used phrases such as "scary," narrow minded" and "out of touch" to describe Republicans. Some also described the GOP as a "stuffy old man."
The report also listed steps Republicans can take to make inroads with Latinos, the nation's fastest-growing demographic that's slated to make up 29 percent of the United States' population by 2050. One of those steps is spending "substantial time" in Latino communities in order to demonstrate that Republicans do care about Latino voters.
"If Hispanic Americans hear that the GOP doesn't want them in the United States, they won't pay attention to our next sentence," the RNC stated in the report. "It doesn't matter what we say about education, jobs or the economy; if Hispanics think that we do not want them here, they will close their ears to our policies."
"If you're not engaging with the Hispanic community, you better get to work," he wrote in the letter, adding that Latinos "deserve candidates and a party that will fight for their vote."
Originally published on VOXXI as Republican Party ramps up Latino outreach efforts

Before You Go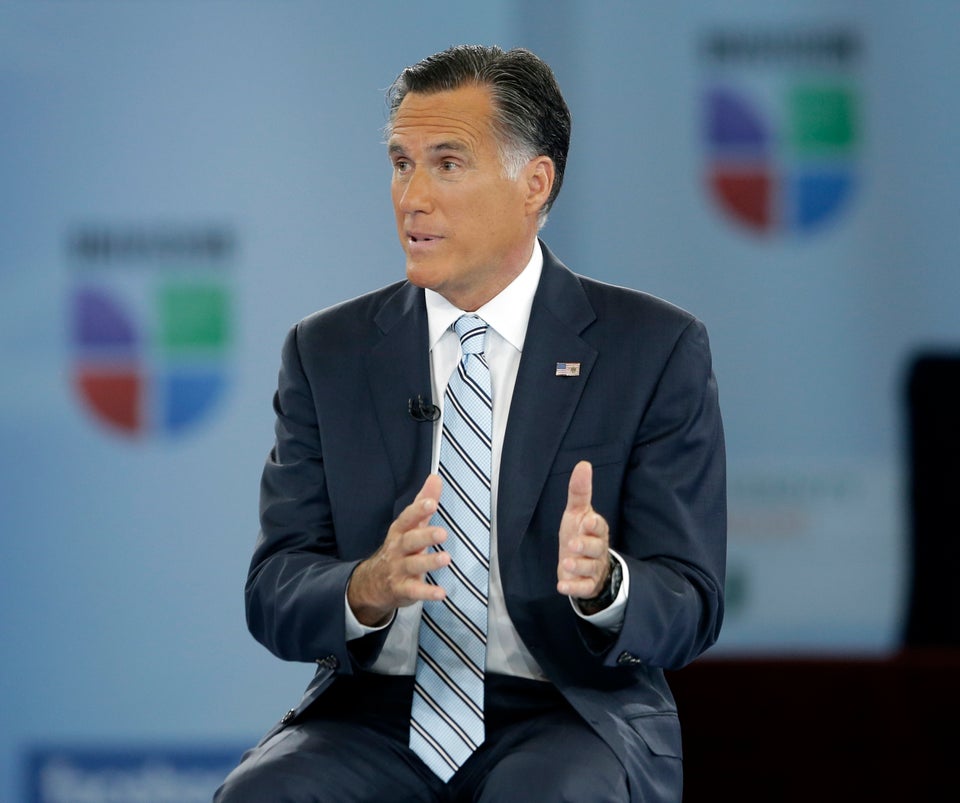 Dumbest Commentary About Latinos In 2012
Popular in the Community