WASHINGTON -- A group of 28 House Republican lawmakers, all men, are pledging to do everything in their power to defund Planned Parenthood this fall, even it means shutting down the federal government in protest.
In a letter circulated this summer by Rep. Mick Mulvaney (R-S.C.), the congressmen pledged to vote against any bill that funds the federal government if it includes money for Planned Parenthood. Congress must fund the government by Sept. 30 to avoid a shutdown.
"We must act to fully defund Planned Parenthood," the letter says. "Please know that we cannot and will not support any funding resolution – an appropriations bill, an omnibus package, a continuing resolution, or otherwise – that contains any funding for Planned Parenthood, including mandatory funding streams."
The lawmakers cited a series of heavily edited undercover videos that show Planned Parenthood doctors discussing the donation of fetal tissue for medical research after abortions. The anti-abortion group that circulated the videos claims that the family planning provider is selling fetal parts for profit, although multiple state investigations into that claim have come up with nothing.
Planned Parenthood receives about $500 million in government funding, mostly through Medicaid and a federal family planning program. The money is used to subsidize birth control, cancer screenings and other women's health services. The longstanding Hyde Amendment prevents any federal funds from being used to pay for abortions, but Republicans have been trying to defund Planned Parenthood over its abortion services since 2011.
The current fight over Planned Parenthood funding has divided the GOP. While Republican leaders in the House and Senate are hoping to avoid a government shutdown over Planned Parenthood funding -- because the GOP would likely absorb most of the blame for it -- the conservative voices in both chambers are growing louder. As Mulvaney's letter continues to gain signatures, Sen. Ted Cruz (R-Texas) is leading the effort on the Senate side to hold up the must-pass federal budget bill in a bid to defund the family planning provider.
Senate Majority Leader Mitch McConnell (R-Ky.) waved the white flag on the Planned Parenthood fight last week, conceding that Republicans don't have the votes to defund the organization this year. But if enough Republicans sign on to Mulvaney's pledge and stand their ground in the fall, the House could potentially stall the government funding bill on its own.
"If we shut down government, it will be because you have willful Republicans who are prepared to take the government hostage to attain their ends," House Democratic Whip Steny Hoyer (D-Md.) told reporters on Tuesday. "It will not be a stumble; it will be a considered objective, and a number of them have said so publicly."
The 28 Republicans threatening a shutdown are Reps. Mulvaney, Jim Jordan (Ohio), John Fleming (La.), Raúl Labrador (Idaho), Matt Salmon (Ariz.), Tim Huelskamp (Kan.), Jeff Duncan (S.C.), Thomas Massie (Ky.), Trey Gowdy (S.C.), Walter Jones (N.C.), Curt Clawson (Fla.), Jim Bridenstine (Okla.), Keith Rothfus (Pa.), Randy Weber (Texas), Scott Perry (Pa.), Steven Pearce (N.M.), Trent Franks (Ariz.), Louie Gohmert (Texas), Ted Yoho (Fla.), Jody Hice (Ga.), David Rouzer (N.C.), Dave Brat (Va.), Mark Meadows (N.C.), Scott DesJarlais (Tenn.), Mark Walker (N.C.), Brian Babin (Texas), David Schweikert (Ariz.), and Trent Kelly (Miss.).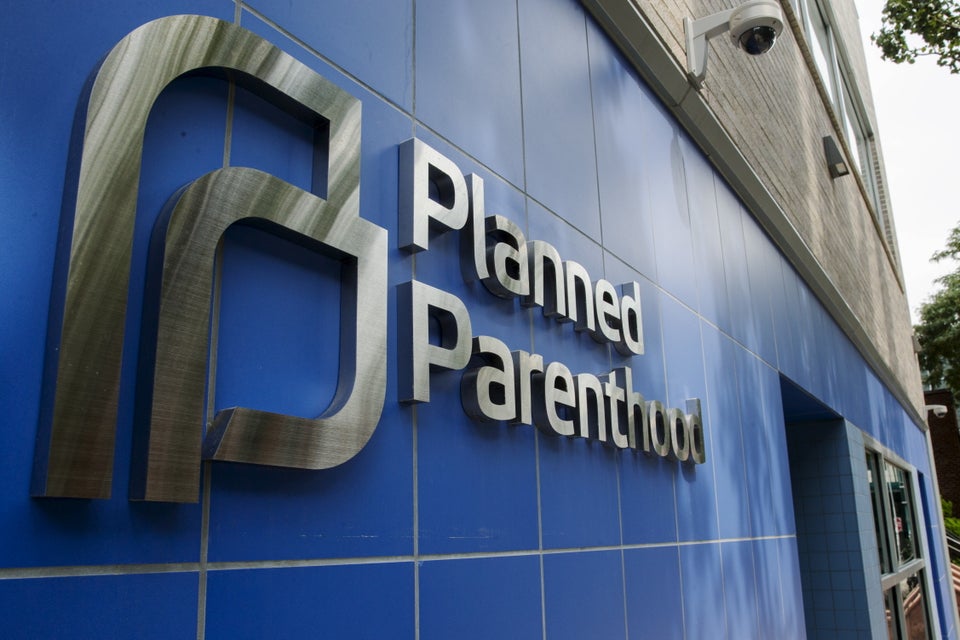 Facts About Planned Parenthood
Popular in the Community