 WASHINGTON -- The Republican National Convention in Tampa, where former Massachusetts Gov. Mitt Romney accepted the presidential nomination of the Republican Party, was funded by a collection of corporations and mega-donors instrumental in funding super PACs and "dark money" non-profits to help put Romney in the White House.
The convention committee raised a total of $55 million for the four-day long proceedings, according to a report filed on Wednesday. Corporations accounted for the majority of that with $32.6 million in direct contributions. Wealthy individuals, including some of most well-known super PAC and "dark money" non-profit donors, contributed $13 million. In-kind contributions by corporations accounted for the other $10 million.
The top corporate donor was Marketing Solution Publications, a Florida-based business run by financier William Edwards, with $4 million in contributions. Of the more than $3 million given by AT&T half came from direct contributions. The American Petroleum Institute, the top lobby shop for the oil and gas industry, gave more than $2 million. Half of Microsoft's $1.5 million came from direct contributions. Bank of America and Florida Power & Light each donated $1 million in direct contributions.
Other corporations making direct contributions include Amgen, Archer Daniels Midland, Bacardi, Blue Cross Blue Shield, Bright House Networks, Chevron, Citigroup, Comcast, CSX Corporation, Duke Energy, Ernst & Young, Experiant, FedEx, Ford, General Electric, Google, JPMorgan Chase, Lockheed Martin, Merck, Pfizer, TECO Energy, United Health Care Services, Walmart, Wells Fargo, Xerox Corporation and Yankee Global Enterprises.
The single biggest donor to the convention was not, however, a corporation. It was instead the single biggest known donor to outside efforts to elect Romney president, Las Vegas casino billionaire Sheldon Adelson, who has reportedly contributed at least $71 million to super PACs and non-profits that do not disclose their donors. Adelson, the twelfth richest man in America, chipped in $5 million to the convention committee that organized and planned the four-day proceedings.
The casino magnate was joined by other Republican mega-donors with David Koch, the founder of conservative activist group Americans for Prosperity, giving $1 million. A collection of million-dollar donors to Romney's supportive super PAC, Restore Our Future, chipped in $1 million too. These included hedge fund investors John Paulson, Robert Mercer and Paul Singer, New Balance shoes founder James Davis and Univision founder Jerry Perenchio.
Below: See the full list of direct corporate donations to the host committee of the 2012 Republican National Convention in Tampa.
Before You Go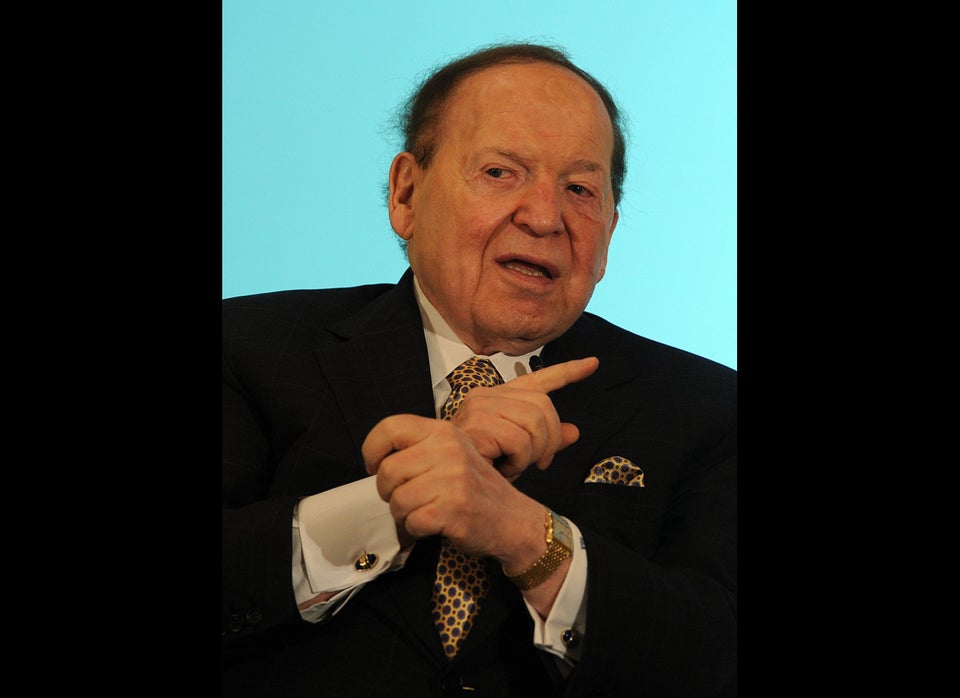 Donors Giving $500,000-Plus To Super PACs
Popular in the Community