It's been just one day since the Republican National Convention kicked off in Cleveland, and already there has been nudity, alleged plagiarism and a "Duck Dynasty" appearance.
But while the cast of characters somewhat changes from convention to convention, there is one glimmering, hopeful constant in the whole thing: absurd hats.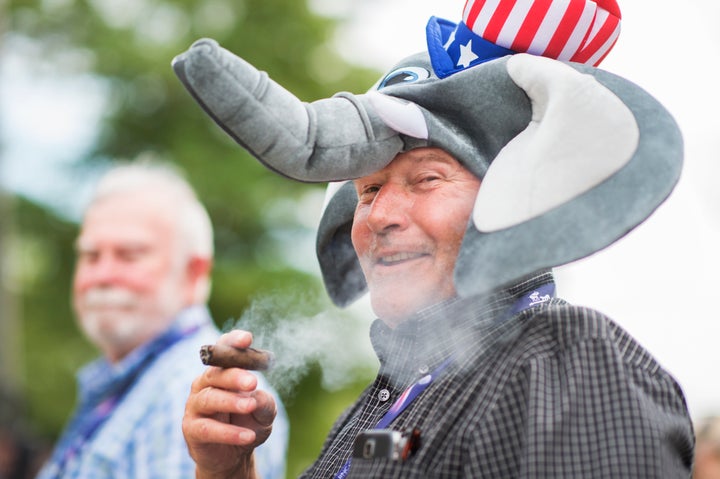 Year after year, convention-goers of both democratic and republican persuasion put their best hats forward to support their party and bring a festive flair to the event.
As Harry Rubenstein of The Smithsonian Institution recently told MSNBC, the practice "grew out of a tradition of hat-wearing delegates adding a button or flag to their headwear until they became elaborate works of art drawing media attention," but says these days it's more about attendees who want "more attention from the camera crews."
Naturally, people pulled out all the stops this time around, sporting cowboy hats, elephant hats, plenty of americana and more.
Take a look at some of the best (and worst) toppers below.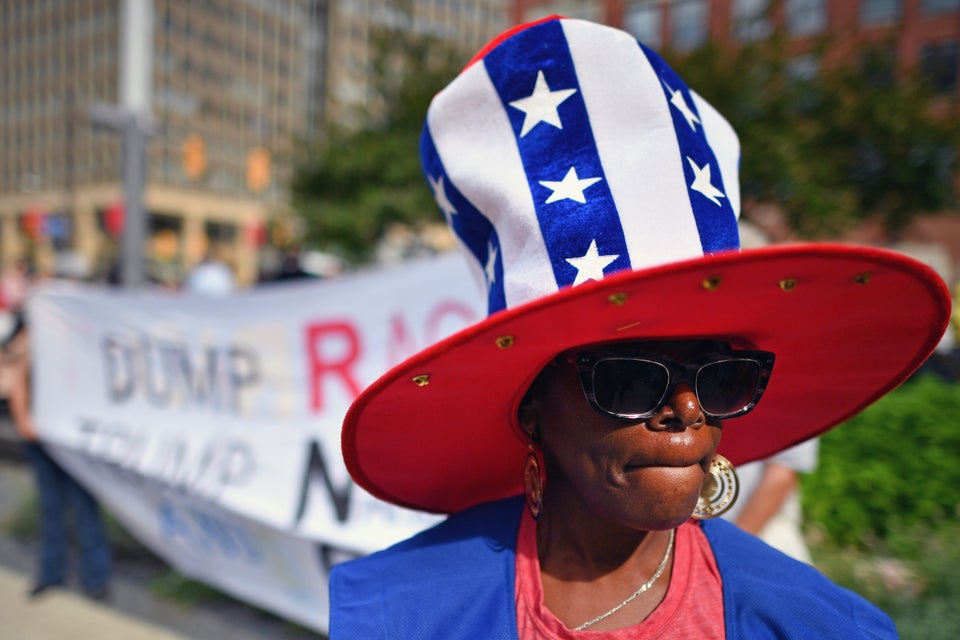 Jeff J Mitchell via Getty Images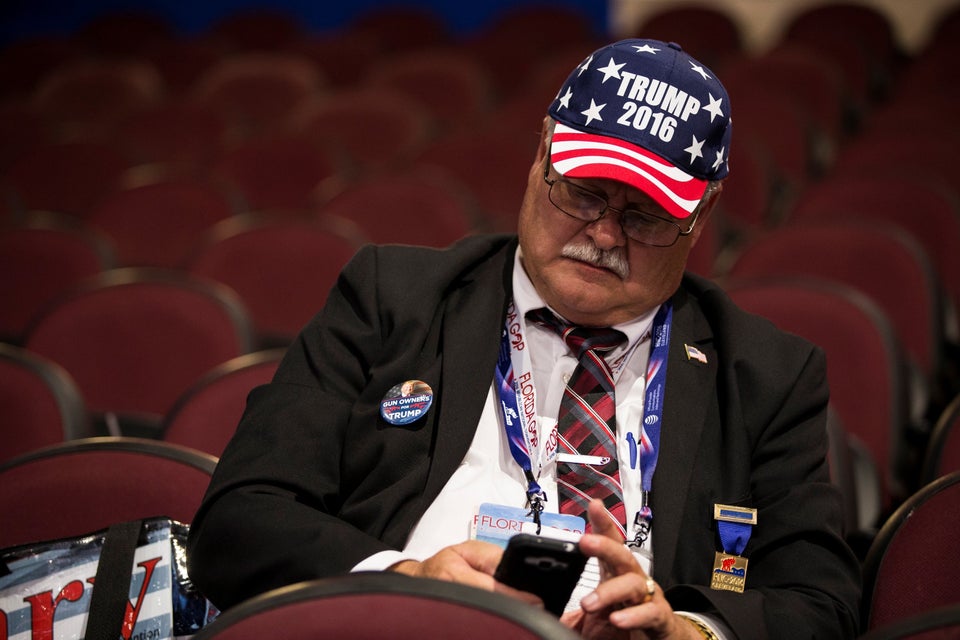 Anadolu Agency via Getty Images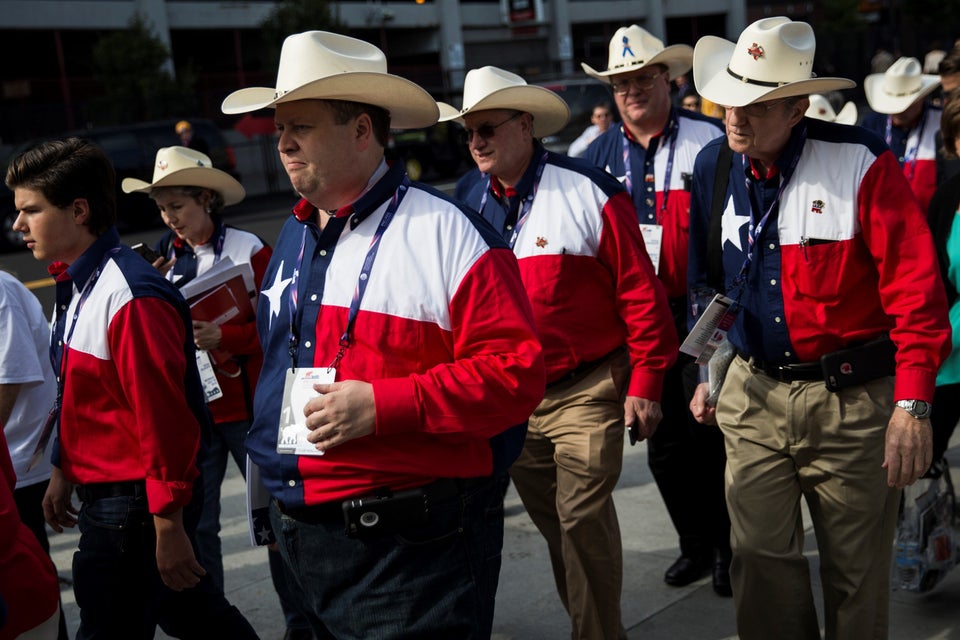 Anadolu Agency via Getty Images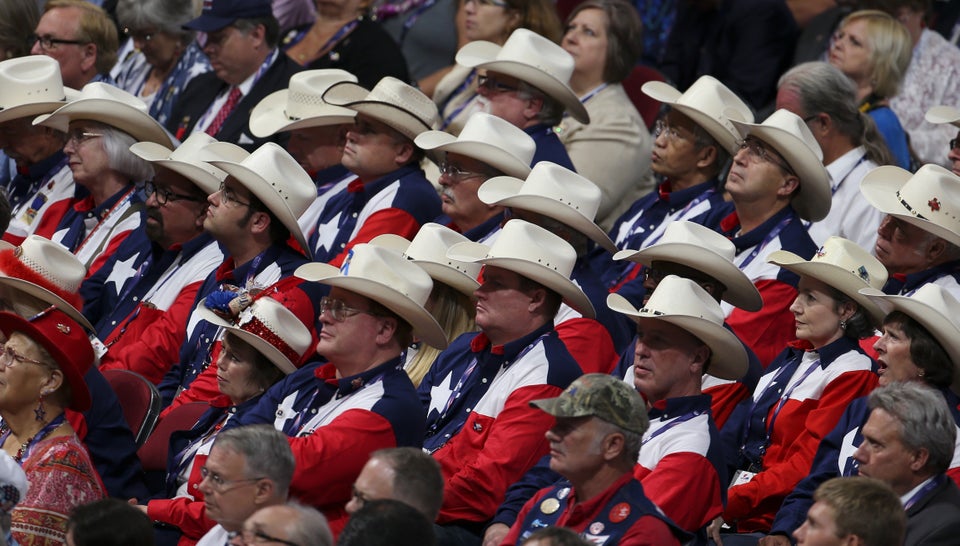 Tasos Katopodis via Getty Images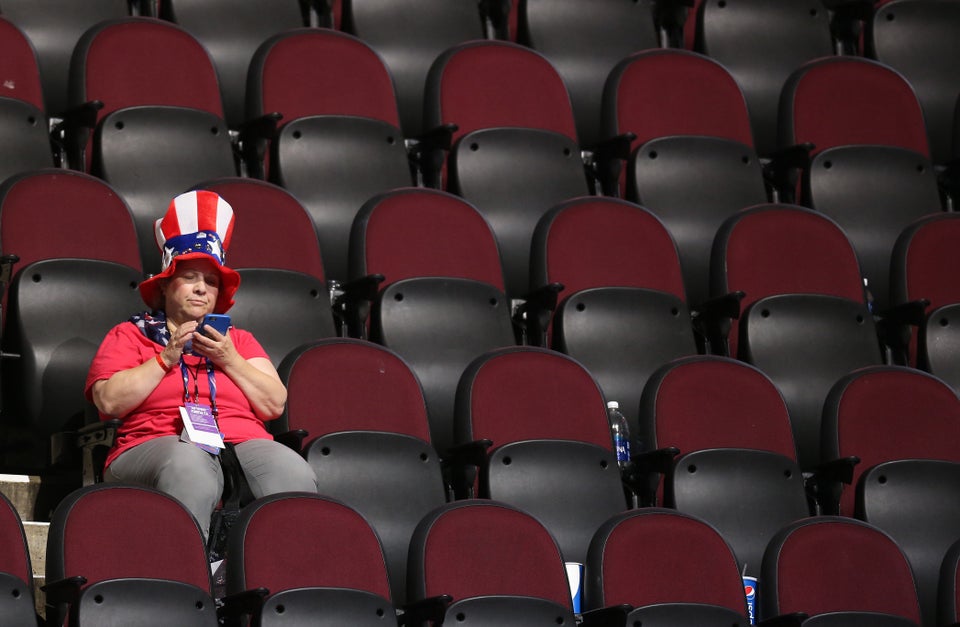 Bloomberg via Getty Images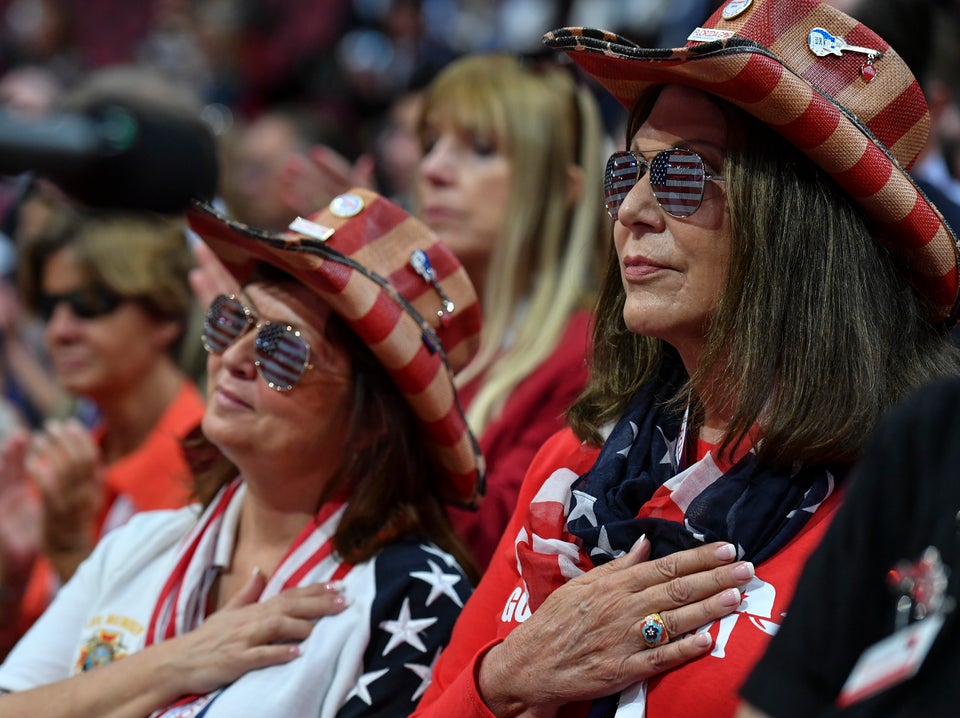 The Washington Post via Getty Images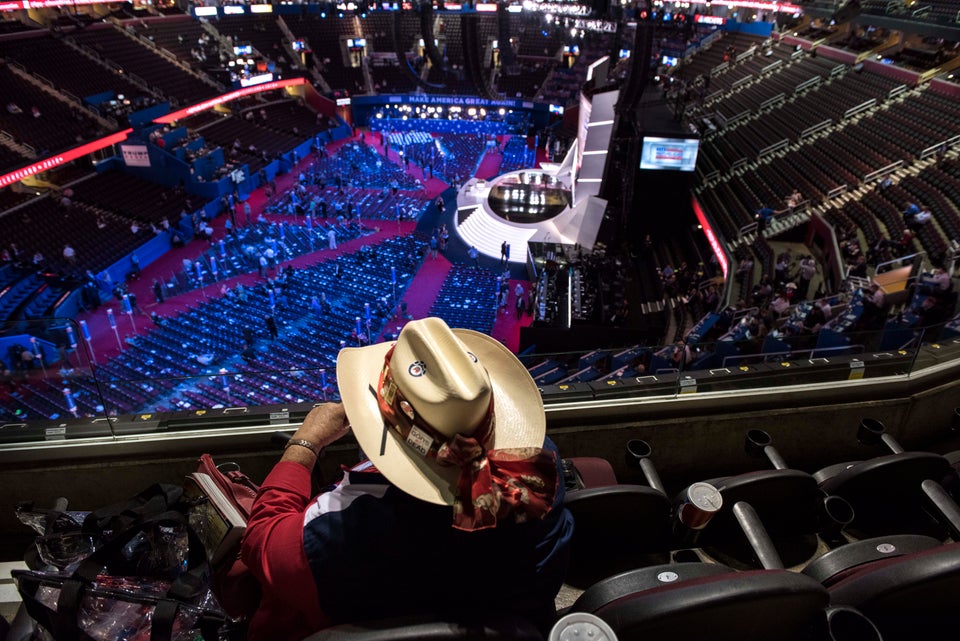 The Washington Post via Getty Images
Jeff Swensen via Getty Images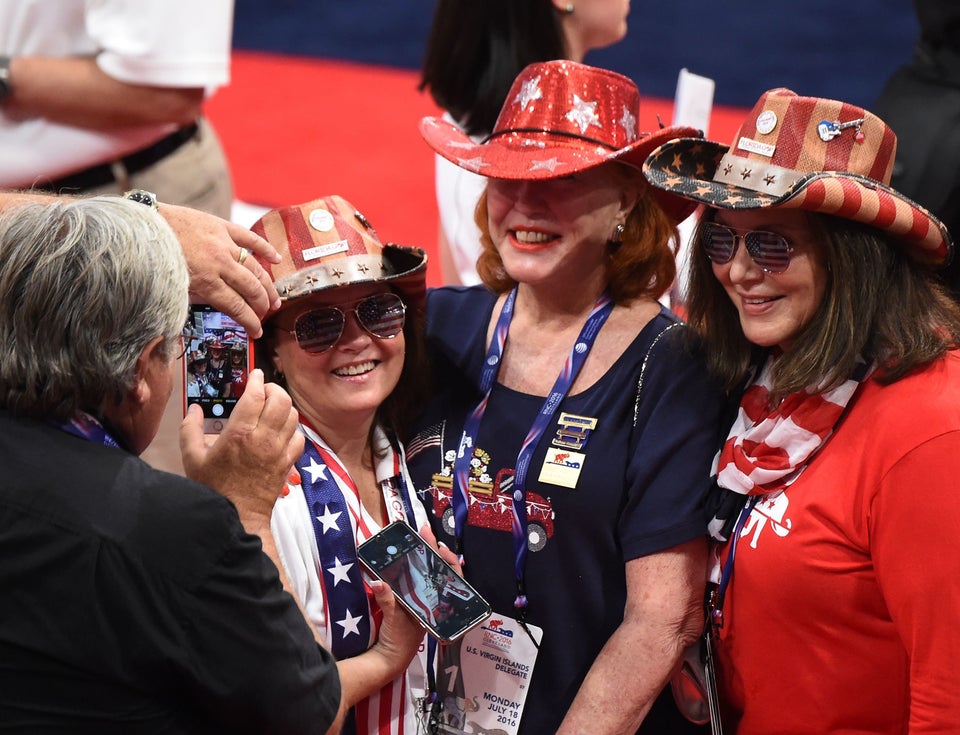 ROBYN BECK via Getty Images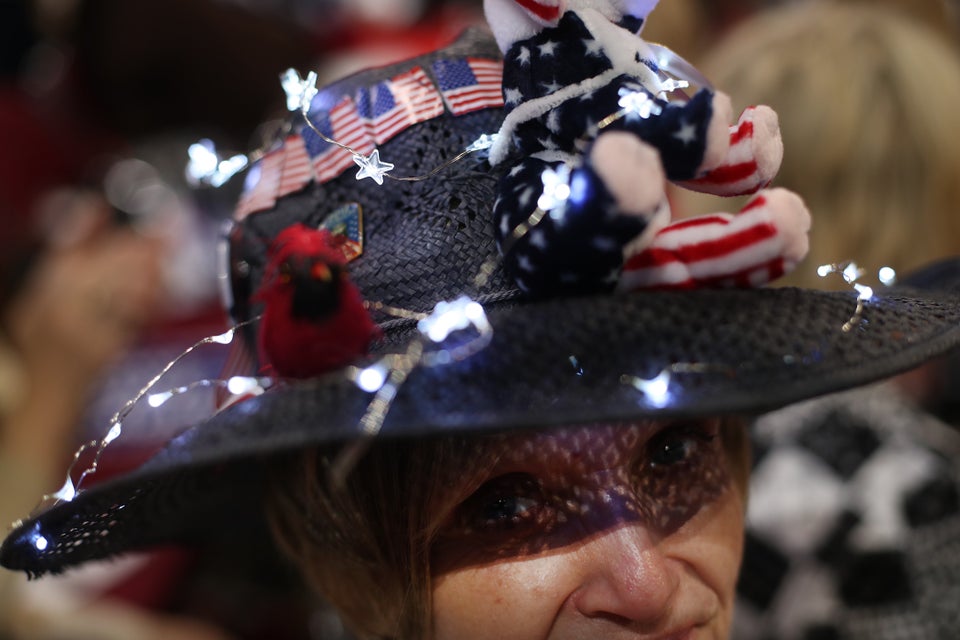 Bloomberg via Getty Images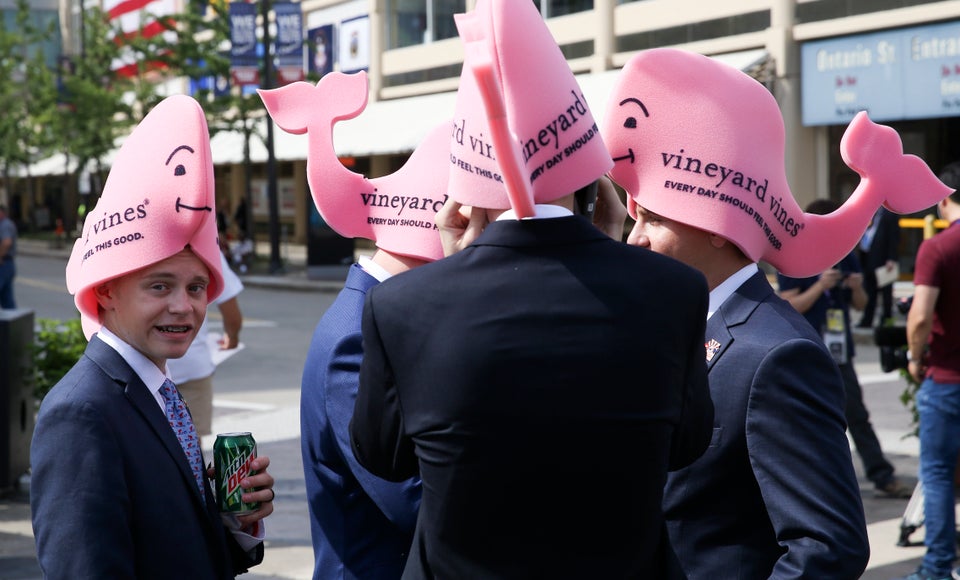 Tasos Katopodis via Getty Images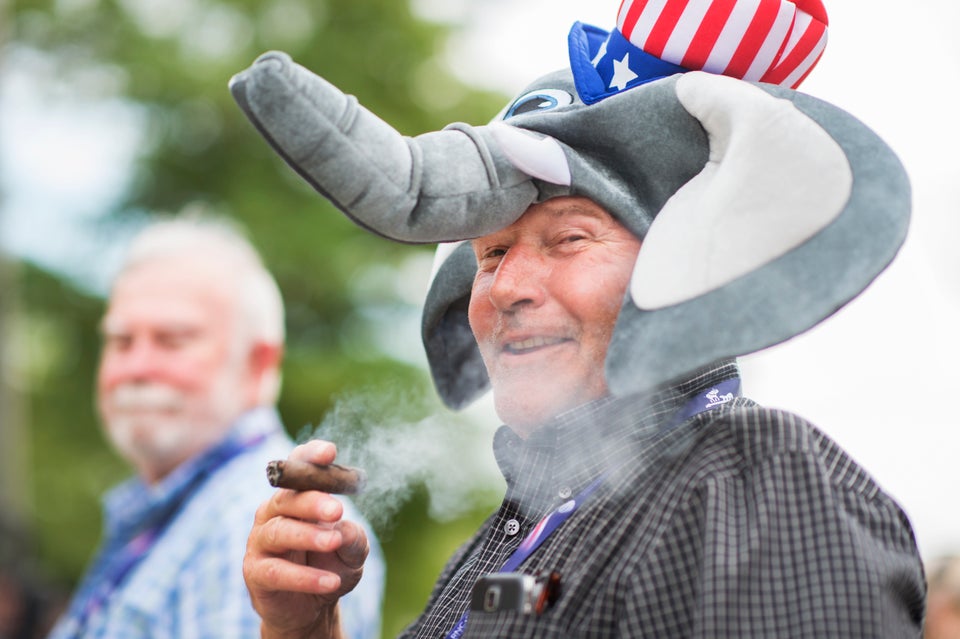 Tom Williams via Getty Images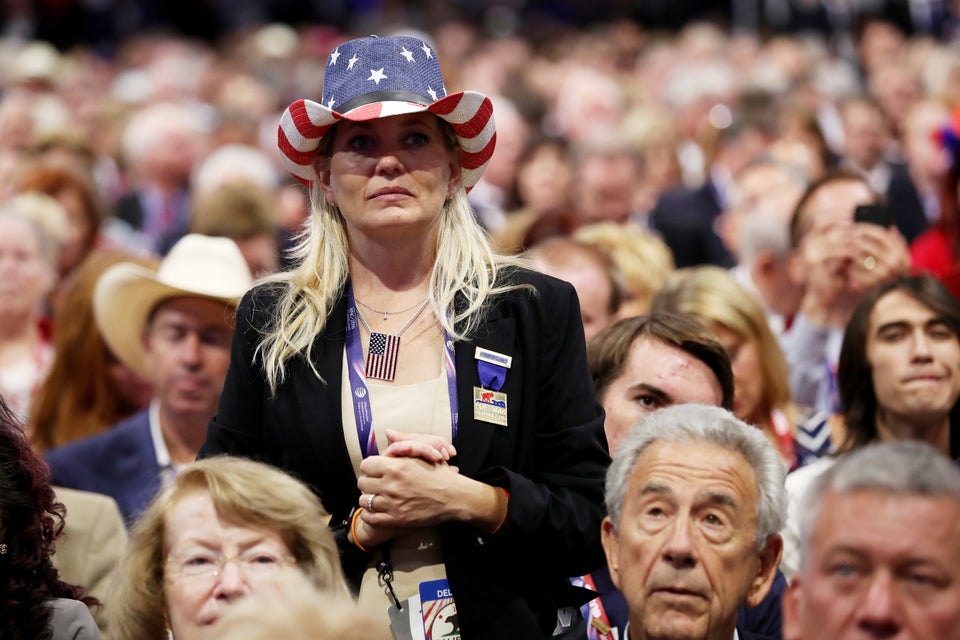 John Moore via Getty Images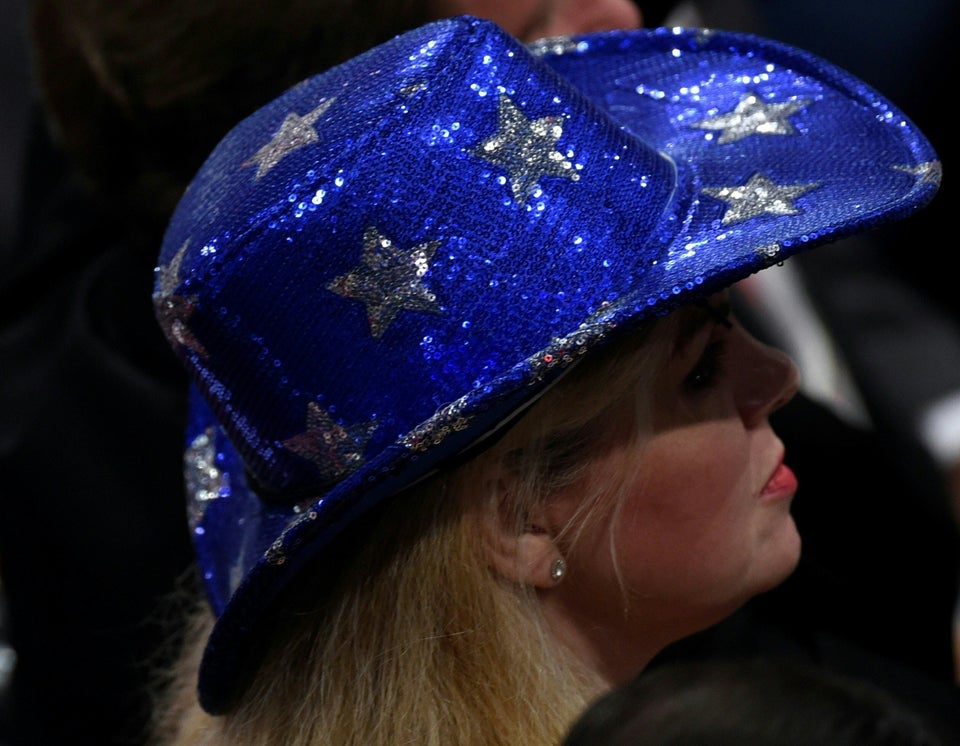 DOMINICK REUTER via Getty Images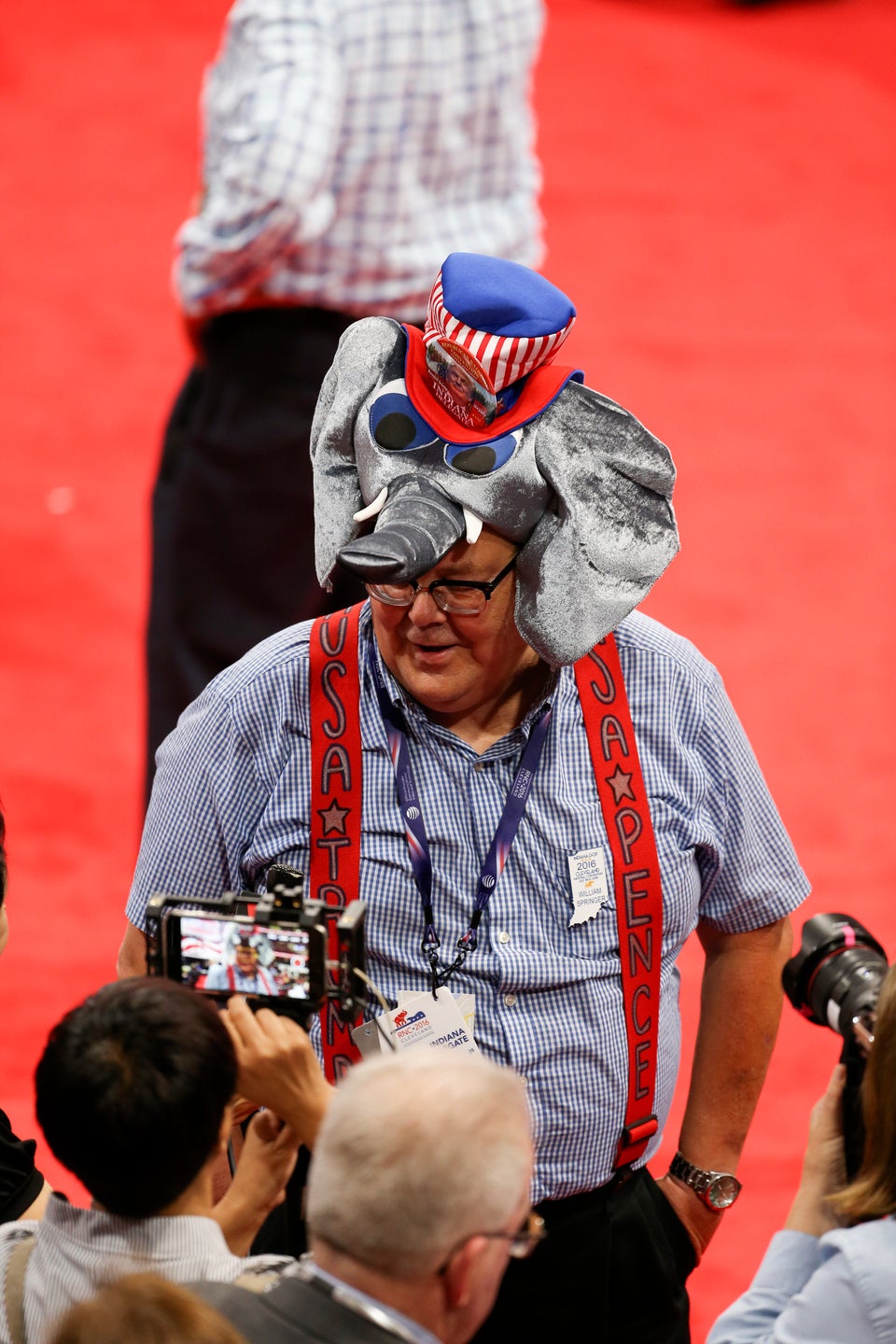 Tasos Katopodis via Getty Images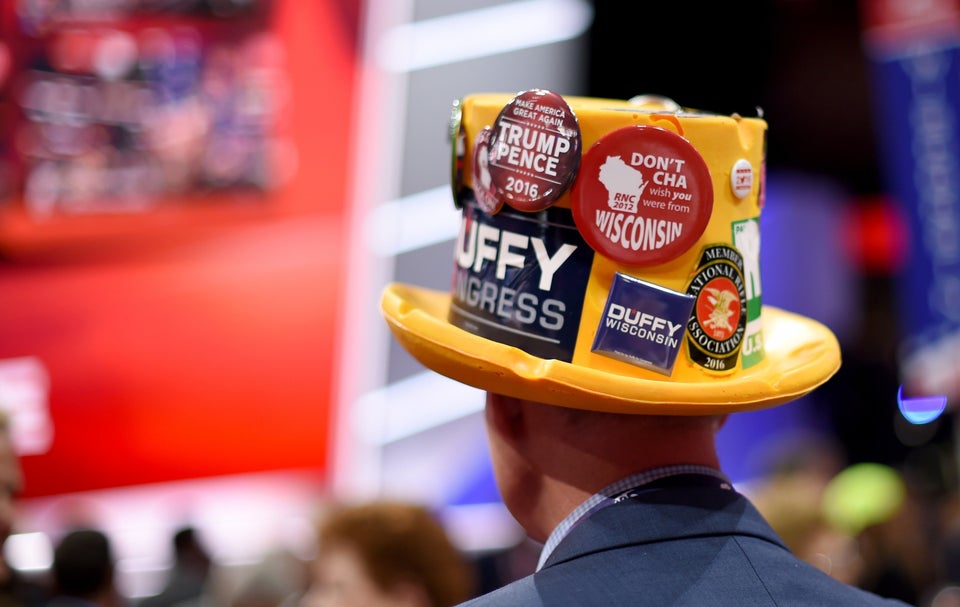 TIMOTHY A. CLARY via Getty Images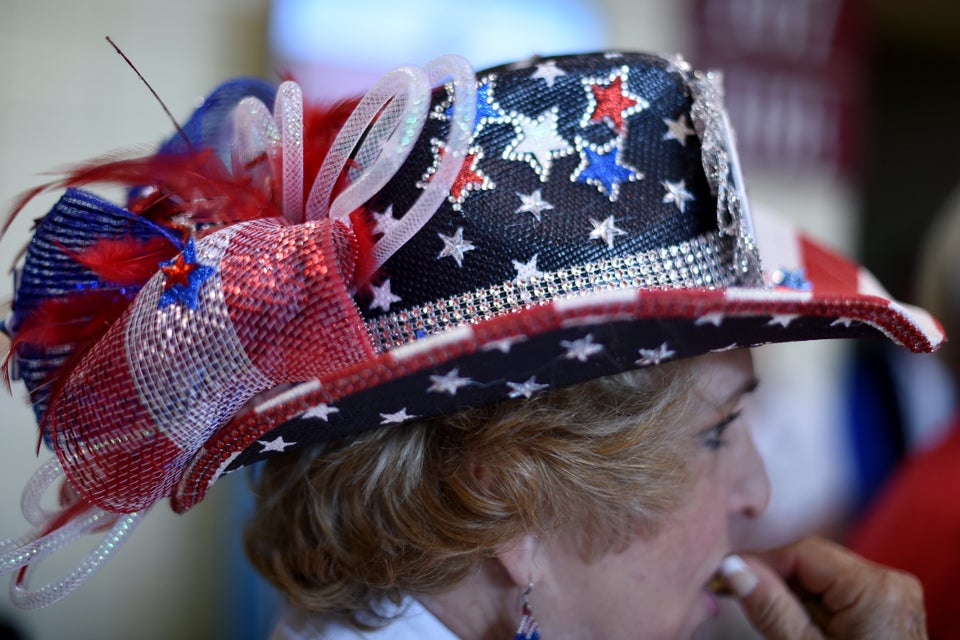 TIMOTHY A. CLARY via Getty Images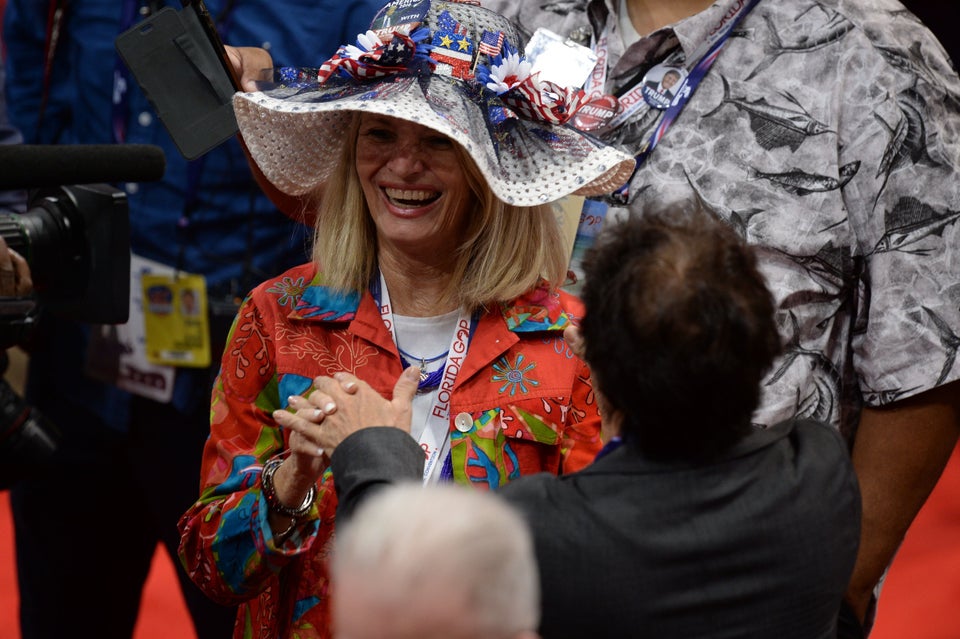 ROBYN BECK via Getty Images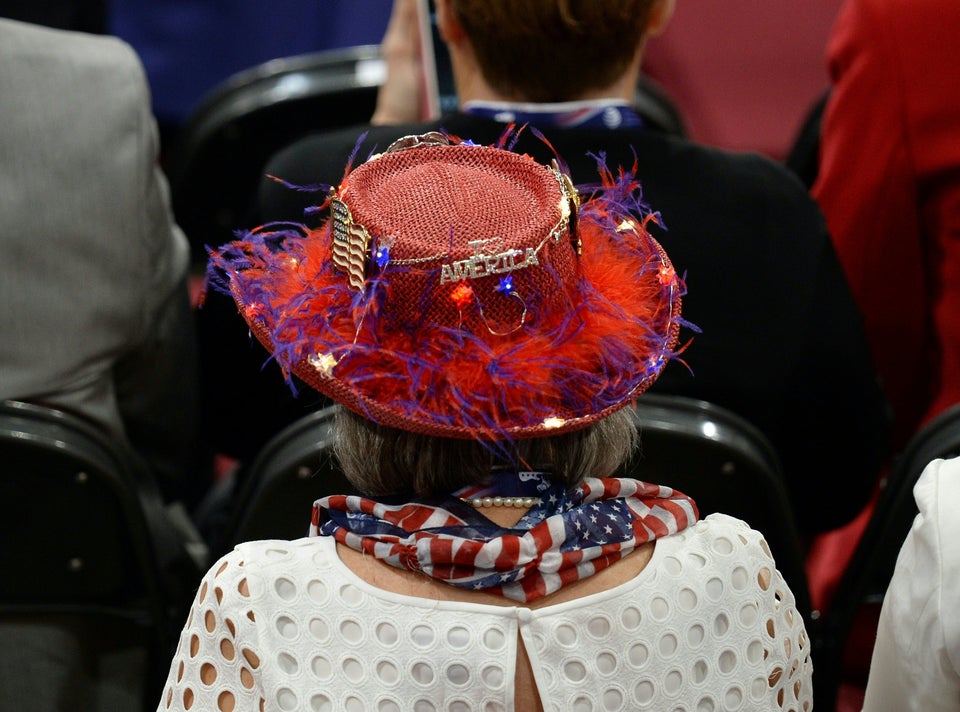 ROBYN BECK via Getty Images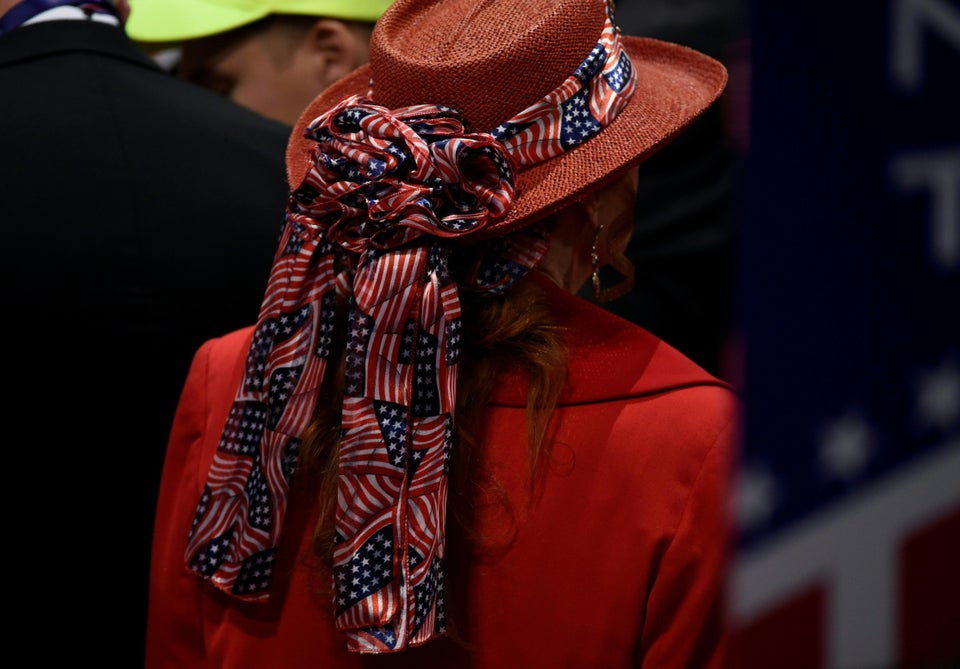 DOMINICK REUTER via Getty Images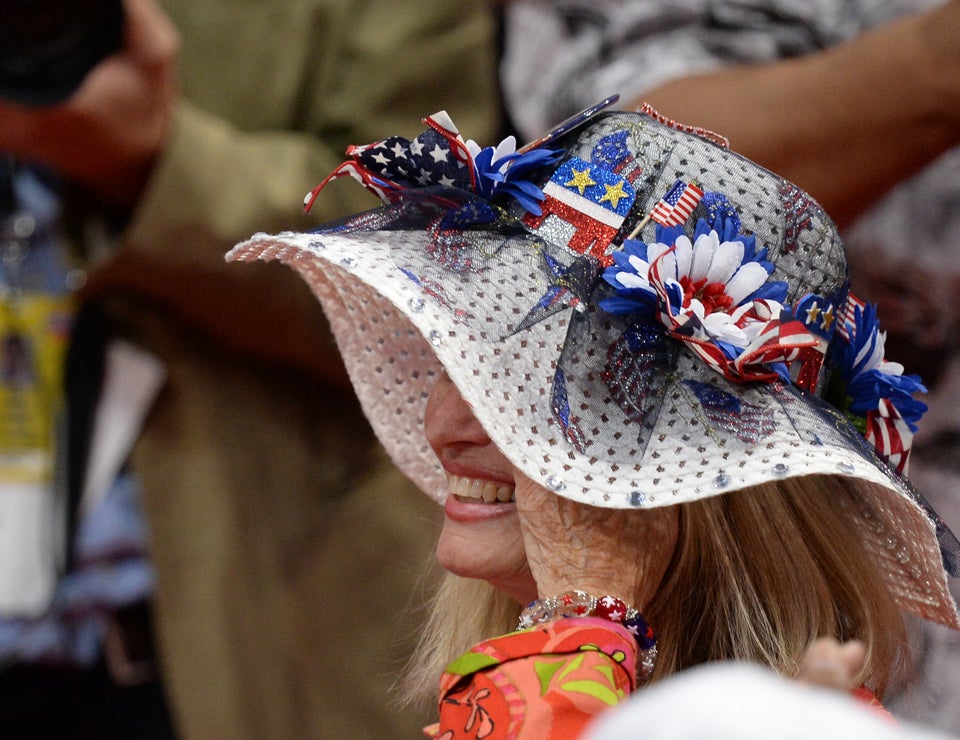 ROBYN BECK via Getty Images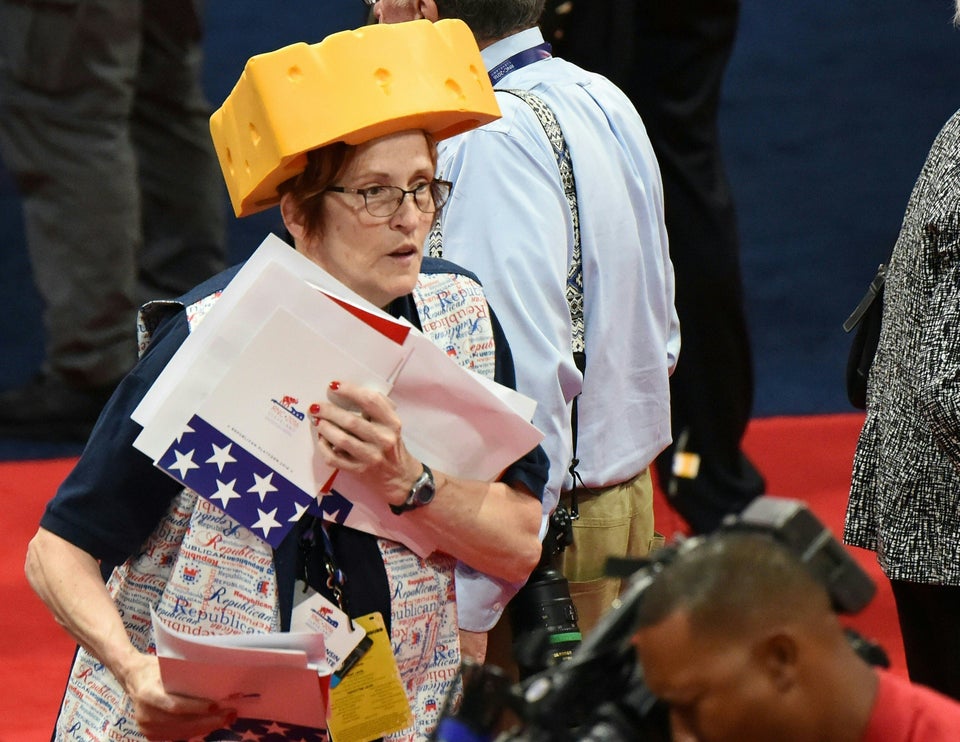 ROBYN BECK via Getty Images