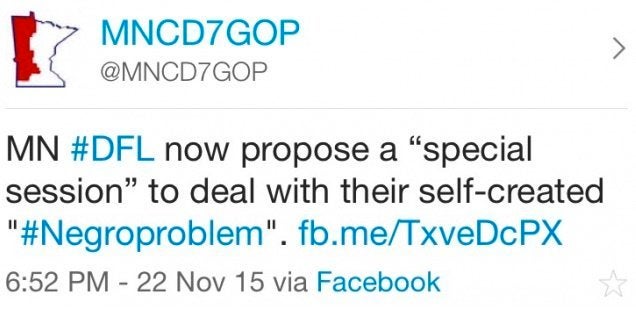 The head of the Republican party in Minnesota is apologizing after one of the GOP's district branches tweeted about a "negro problem."
"MN #DFL now propose a 'special session' to deal with their self-created '#negroproblem,'" the tweet said.
The DFL -- the state's affiliate of the Democratic Party -- immediately condemned the remarks.
Martin called on state Republican Chairman Keith Downey to apologize. Downey did so via a Twitter account that had been inactive for nearly six months:
Popular in the Community