It's Obamacare replacement season! Or at least, that's what congressional Republicans want people to believe.
Congressional Republicans want Americans -- especially the nine on the Supreme Court -- to think the GOP can do in less than five months what it took Democrats decades to achieve: enact comprehensive health care reform legislation. But given that Republicans have been unable to reach consensus on much beyond repealing Obamacare in the last five years, that's an ambitious timeline.
Even though the proposal is virtually identical to the one that Hatch and Burr issued a year ago with then-Sen. Tom Coburn (R-Okla.), the duo -- along with Upton -- scored headlines describing their framework as the Obamacare replacement plan. But remarks from House Speaker John Boehner (R-Ohio) on Thursday underscore how far congressional Republicans are from having an actual alternative in place.
"Clearly, our three chairmen have an awful lot of work to do to come up with our replacement. But I would expect all of this to be part of the discussion -- all of it. Listen, there's a lot of ideas out there," Boehner said. "The key is going to be to boil those concepts down to what a real replacement would look like."
The Hatch-Burr-Upton proposal is a case study in the difficult trade-offs Republicans would eventually have to negotiate among their members and supporters -- and then defend to the broader public. Relative to Obamacare, the Republican proposal would provide financial assistance to fewer people and cut off aid at a lower income level. It would also roll back Obamacare's Medicaid expansion, replacing it with a tax credit for buying private insurance; eliminate regulations that guarantee all policies include comprehensive benefits; and, among other things, give insurers more leeway to vary premiums by age.
Republicans promote these changes as increasing "choice" and "flexibility" in insurance, claiming that they will result in less federal spending and that younger adults will pay lower prices.
But each of these proposed changes would carry other consequences as well. Policies without full benefits, including "junk" plans and mini-med policies, would return to the market. The same pricing practices that reduced premiums for 25-year-olds would jack them up for 60-year-olds, putting insurance out of reach for many older Americans.
The proposal's precise effect on the uninsured is hard to tell, but under the prevailing assumptions of most forecasting models -- including those used by the Congressional Budget Office -- the likely impact would be more people without insurance and/or much weaker financial protection, as an analysis of last year's plan by the Center on Budget and Policy Priorities suggested.
Republicans might have a hard time defending those changes -- particularly when so many of their constituents now benefit from the Affordable Care Act's more generous assistance and protections. Yet for more conservative Republicans who are bent on full repeal and resistant to increased federal authority over the health care system, the proposal might actually not go far enough. (Last year's plan drew fire from the right for precisely that reason.)
Indeed, the GOP is far from agreement on the question of whether Congress should replace Obamacare with anything at all, in the event the law is repealed legislatively or gutted by the Supreme Court. As a general rule, expanding access to health care reform requires enacting redistributive tax and social welfare policies -- the kind many conservatives oppose on principle.
To date, none of the GOP health care reform proposals have so much as made it out of committee. And no Republican in Congress has laid out a plan for advancing any health care bills through the legislative process this year. In 2013, then-House Majority Leader Eric Cantor (R-Va.) couldn't even get a comparatively modest bill funding high-risk pool insurance programs for sick people passed, thanks to a conservative revolt.
Perhaps Alexander realizes that putting together a real Obamacare alternative will take more time -- and more genuine interest -- than Republicans have, or than the Supreme Court's schedule demands.
Sabrina Siddiqui contributed reporting.
Before You Go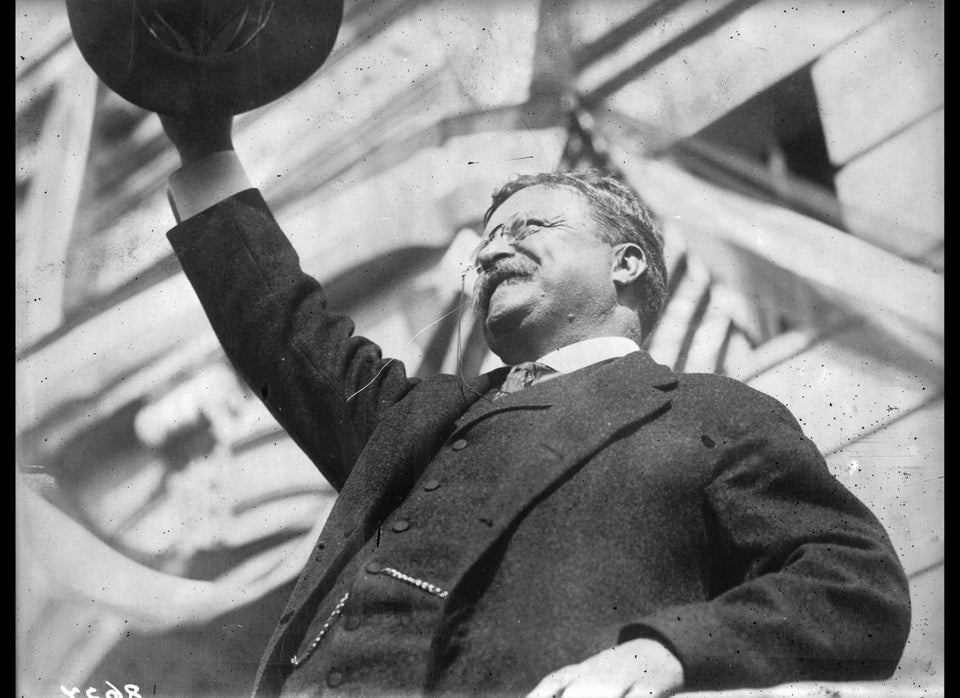 Health Care Reform Efforts In U.S. History
Popular in the Community