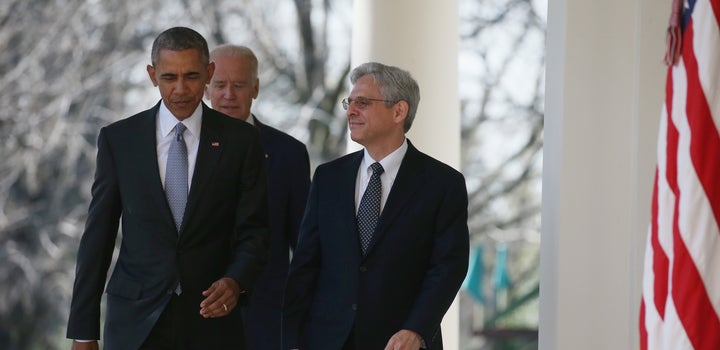 This week, the Supreme Court returns to work. The Justices will hear important cases on issues ranging from the separation of church and state to intellectual property to Congressional redistricting to the death penalty. Many of the cases address questions that are fundamental to our democracy: the right to vote, for instance, or what constitutes U.S. citizenship. Yet – regardless of the stakes – Republicans in Congress have forced the Court to weigh these pivotal issues one Justice short of the Court's full panel of nine.
In a city of self-inflicted wounds, this one is more dangerous and less defensible than most.
It's been 202 days since I nominated Merrick Garland to the Supreme Court. That's more than five months longer than the average nominee has had to wait over the last 40 years to receive a hearing in Congress – let alone an up or down vote. This delay has nothing to do with Judge Garland's personality or his qualifications. Senators on both sides of the aisle acknowledge that he is a distinguished legal mind, a dedicated public servant, and a good and decent man.
Leader McConnell argues that with an election looming, the Supreme Court should remain short staffed, and he certainly knows his way around DC. But the last time a Supreme Court seat was kept vacant through Election Day was in 1864. At the height of the Civil War. So, this isn't about precedent. This is about the obstruction of a broken Republican-led Congress.
Every day that GOP Senate leaders block this nomination, they hamstring the entire third branch of government. The Supreme Court is the final destination in a federal judiciary that routinely weighs some of society's biggest questions. Already this past June, we saw a deadlocked Supreme Court, with no tie-breaking vote, unable to reach a majority on a major immigration case – leaving our Nation's immigrants in limbo.
Part of what makes Judge Garland a remarkable jurist is his understanding that justice isn't an abstract theory. It touches people's lives every day. As long as Republicans continue their brinksmanship, America pays the price. Our most basic workings as a nation aren't possible without a functioning judiciary at every level. Commerce is hindered and lives are put on hold. If we ever hope to restore the faith in our institutions that has eroded in recent years, we cannot tolerate a politically motivated, willfully negligent vacancy on the Supreme Court.
But this breakdown at the highest level is part of a bigger pattern.
"By hobbling the Supreme Court for what could be a year or longer, Republicans are eroding one of the core institutions of American democracy.This cannot be the new normal."
Republicans have long been resolved to defeat proposals I've put forward or supported on everything from equal pay, immigration reform and increasing the minimum wage, to expanding commonsense background checks for those who want to purchase a gun, and basic protections for American workers against discrimination based on who they love or how they identify.
Republican leaders in Congress have proven they won't work with my Administration, but along the way, they've lost sight of their basic mission. They can't even meet their own goals. Republicans say they care about good paying jobs, but they're ignoring one of the best ways to create them by refusing to make long overdue investments rebuilding our roads, bridges, ports and airports. A major infrastructure push would put Americans back to work and make our businesses more competitive – but Congress can't get it done. They can't move the ball forward on tax reform, one of the GOP's biggest priorities, and they continue to delay serious funding to combat an opioid epidemic that has devastated the lives of many of their constituents. They talk a great deal about poverty, but refuse to address it in a meaningful way.
On countless priorities – issues that matter to people across the country, regardless of their politics – Republicans in Washington have traded progress for partisanship.
Their obstruction underscores a fundamental misunderstanding of the way our government should work. Sure, they're blocking Merrick Garland – and maybe scoring a political point or two – but in doing so they are failing the American people. By hobbling the Supreme Court for what could be a year or longer, Republicans are eroding one of the core institutions of American democracy.
This cannot be the new normal. Let's disagree on the issues, but let's work together to protect a system of government that has stood strong for 240 years and made us the greatest country on Earth. We must expect better. You must demand better.
That's why it's so important that you make your voice heard. Call your representative. Tweet your Senator. Tell them what matters to you. And in November go vote. Then do it again in the next election, even when the presidency isn't at stake. Send a clear message that Congress, at the very least, needs to perform its basic, Constitutional responsibilities – and should do much more.
We didn't grow from a fledgling nation into the greatest force for good the world has ever known by flouting the institutions that define our democracy. We did it through fidelity to the values of our founding, and an understanding that our American experiment only works when we the people have a say. So do your part, and demand your representatives do theirs. That's how we'll carry forward the work of perfecting our Union.
Before You Go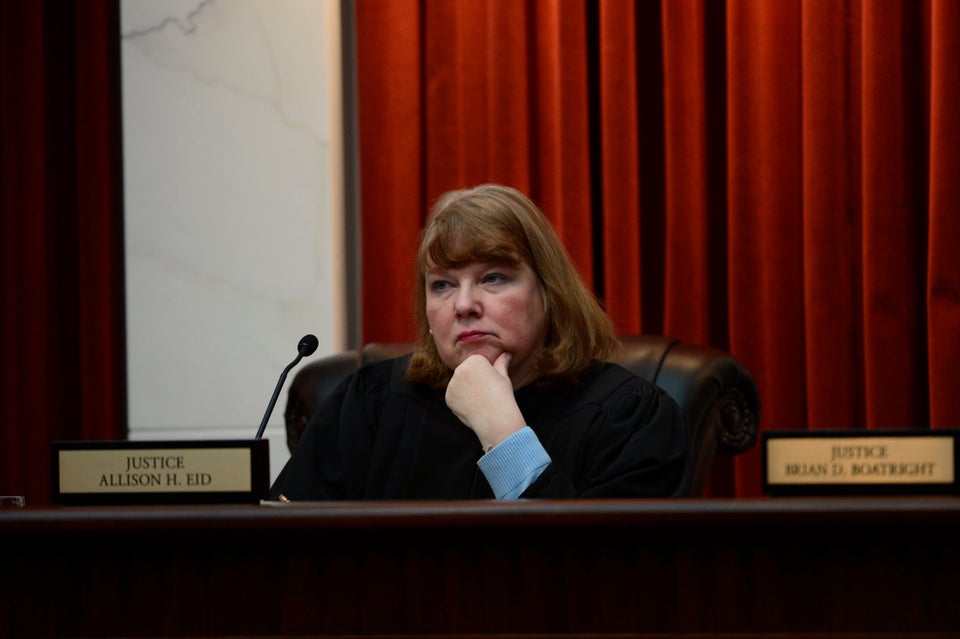 Donald Trump's Potential Supreme Court Justices
Popular in the Community