 TAMPA, Fla. –- If a group of insiders gathers in a hotel ballroom room and hashes out a document representing the views of a political party, but nobody reads it, does it exist?
That may be a bit unfair. Some people read party platforms. But not many.
During a break in the marathon Republican Party platform negotiations on Tuesday, a former aide to a GOP congressman approached two reporters and offered, unsolicited, an opinion on the impact of party platforms.
"I cannot remember, once in two decades, the committee chairman saying, 'Let's look at the platform,'" said the former aide, who declined to be named after offering the anecdote.
Virginia Gov. Bob McDonnell, who chaired the Republican National Committee platform committee over its two days of meetings on Monday and Tuesday here ahead of the GOP convention, agreed that sessions are often insider club gatherings.
"It matters if people read it, and we wish more people would read it," McDonnell said in an interview.
"This is a bottom-up political process, where the grassroots people in both parties get to have their say about what they collectively believe in as a party," McDonnell said. "I think it's a marvelous exercise in democracy for both major political parties."
Dean Clancy, a policy and legislative expert at the grassroots group FreedomWorks, took issue with the idea that the platform was irrelevant.
"If it doesn't matter, why are we sitting here?" Clancy said in the hallway outside the Marriott ballroom.
Clancy's question was more intriguing if you put it this way: Why were several senior staffers from Mitt Romney's campaign sitting there in the windowless room? The presence of the Romney contingent was a contrast to the dismissal of the platform work by many engaged in day-to-day legislating or campaigning. The distinction gets at the unique paradox of the party platform.
The platform is often like a wave. As it first crashes onto the shore every four years, the week before the convention, the party's presidential nominee and campaign monitor it for potentially damaging developments that may cause short-term damage. The convention is a key moment in every campaign, especially for a challenger like Romney who wants to introduce himself to a country that still largely does not know him.
As the convention arrives, the platform is overshadowed. It recedes from memory, and is ridiculed in the weeks and months afterward.
But then, out in the wide open sea of American politics over the next four years, the platform serves as a land mass, something solid that represents what each party stands for. It becomes a historical document, archiving the movements within movements. It is the work of unknown party activists who try, through the platform language, to push their different agendas.
"It's a symbol. It's a source of scripture if you will, in policy-making. It's a guide for voters," Clancy said. "Platforms are a window into the deeper principles and values of a party coalition."
Democrats moved this year to include support for gay marriage in the platform, a calculation that a position long sought after by party activists was in line with a large enough swath of voters that it would be more politically helpful than harmful.
In the GOP, conservative evangelicals, in particular, have long tried to use the platform to steer the party rightward on social issues. This year, however, they got some pushback from a small group of Ron Paul supporters, who unsuccessfully offered amendments in favor of gay marriage and successfully worked to include language in favor of auditing the Federal Reserve.
"Why we're here now is to establish and plant a flag, establish a foothold in the Republican Party and let them know we're not going away," said Pat Kerby, a committee member from Nevada. "As time goes on it won't be called the Ron Paul movement anymore because I doubt he'll be back, but we will."
The internecine battles over language are viewed by political operatives largely with derision. They said they see platform process as having no impact. But in the very short window of time leading to the party's convention, when everything must fall into place as planned for the party's presidential nominee to get the boost of momentum he needs, the platform holds potential embarrassment and risk. And so Romney's top policy adviser, Lanhee Chen, was on hand, in and out of the room throughout the day. One of his deputies, Alex Wong, sat on a chair tracking every detail.
Also in the room at different times were Rich Beeson, Romney's political director, Jonathan Burks, a Romney policy adviser and former aide to Rep. Paul Ryan (R-Wis.), Mike Biundo, who was a top adviser to former Sen. Rick Santorum (R-Pa) and who is now on board with the Romney campaign, and Gary Howard, a former spokesman for Ron Paul's presidential campaign who is also now with the Republican National Committee communications team.
Senior Romney adviser Ron Kaufman, an RNC committeeman, was on hand for some of the day. Another senior Romney adviser, former Sen. Jim Talent (R-Mo.), is a committeeman on the platform committee. Talent weighed in heavily during the section on foreign policy, especially when some of committee members wanted to strip out language referencing a two-state solution to the Middle East crisis.
The most damaging development in the platform proceedings for Romney was something thrust into the news cycle beyond his campaign's control. When Rep. Todd Akin (R-Mo.), the GOP nominee for a U.S. Senate seat, made boneheaded comments about "legitimate rape" on Sunday, that shined a spotlight on the party's long-held anti-abortion position, which does not allow exceptions in cases of rape or incest.
Romney position is different. He supports the exceptions, and called on Akin Tuesday to get out of the Senate race. But Democrats still jumped on the opportunity to paint the GOP in general as hostile to women, and to point out that Ryan, Romney's running mate, has supported legislation making all abortions illegal.
The flap also highlighted the awkward fact that the platform is not binding on the nominee or any of the party's politicians.
"We obviously hope that this grassroots document is provided to the candidates, who will look at it, and adopt many of these ideas for their strategies for governing," McDonnell said. "But, ah, obviously the ideas that really matter down the stretch are the ideas that the candidates talk about down the stretch, and the candidates put on TV and in the media. We just are hopeful that many of these ideas will be adopted by all of our candidates running for office."
RNC Chairman Reince Priebus put it more succinctly.
"This is the platform of the Republican Party. It's not the platform of Mitt Romney," Priebus said on MSNBC.
The platform committee proceedings went smoothly from Team Romney's point of view. Earlier in the year, there was talk of Ron Paul's contingent causing trouble, and even of a brokered convention. But the small group of platform committee members who are Paul supporters presented their amendments peaceably and amicably. They lost most, but did not gripe or show real signs of displeasure.
McConnell said the RNC and Romney campaign made "significant outreach" to smooth over relations with supporters of Romney's top three primary campaign foes: Santorum, Paul and former House Speaker Newt Gingrich (R-Ga.).
"I called Sen. Paul myself, Rand Paul, spoke with him," McDonnell said of Paul's son, a Kentucky Republican. Sen. John Hoeven (R-N.D.), the platform committee co-chair, also called Sen. Paul.
"So there didn't have to be amendments made on some of these key issues that were important," McDonnell said. "We listened very well for two months."
Whether they will continue to listen, said Clancy, depends on the grassroots activists and the voters.
"The politicians will ignore the party platform unless forced to pay attention to it," Clancy said. "And it's really our job as citizens to hold them accountable to the document. And if we have a good platform, we're going to want to hold that over the politicians' heads."
Kerby, the Paul supporter, expressed it in similar terms.
"This whole movement is based on the concept that we believe the Constitution is the greatest gift to humanity in the history of the world. It's the manifestation of the principle that humans have rights untouchable by government, and even liberals are going to miss that if it goes away," Kerby said. "And those principles of liberty are under duress by both parties, they are under attack by both parties."
The GOP, Kerby said, has been "moving in the right direction, at least with the platform."
"Now they've got to sit all their candidates down and have them actually read the platform," Kerby said with a chuckle.

Before You Go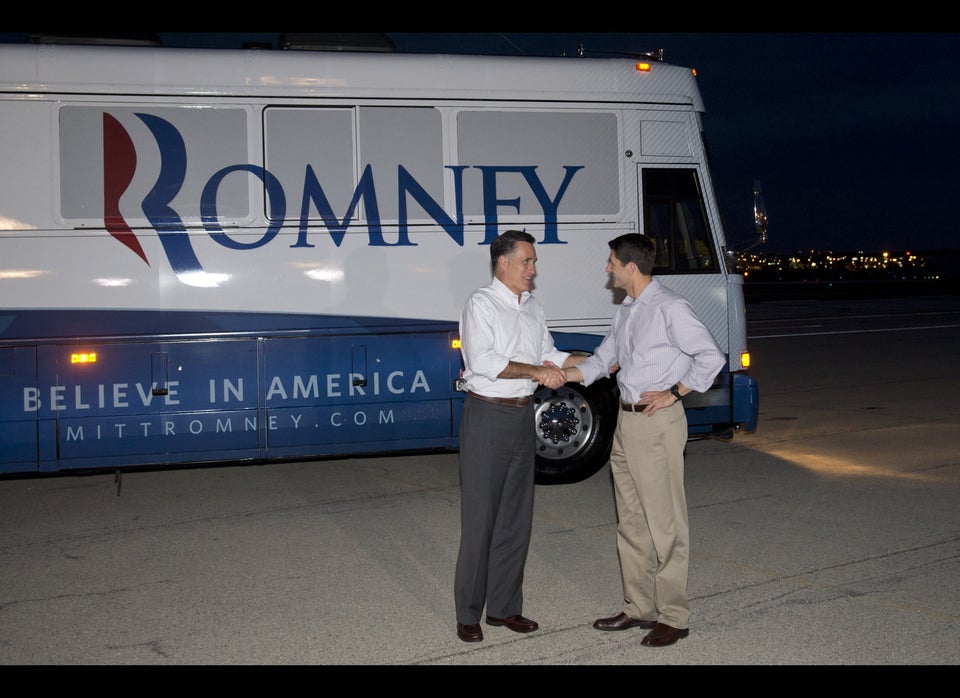 Romney-Ryan 2012 Soundtrack
Popular in the Community