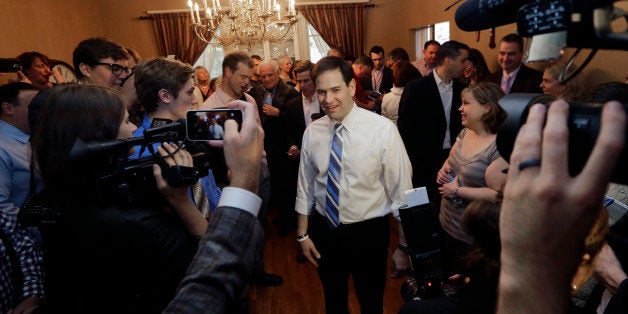 The poll, released Thursday, reports that 20 percent of registered Republican and Republican-leaning voters around the country don't know or declined to answer whom they would vote for in their state's Republican primary. This is double the proportion any candidate received: The five candidates with the highest percentages all struggled to reach double digits, with a mere 10 percent each. Those candidates are former Florida Gov. Jeb Bush, retired physician Ben Carson, former Arkansas Gov. Mike Huckabee, Florida Sen. Marco Rubio and Wisconsin Gov. Scott Walker.
The relatively high number of uncommitted Republicans nationally is consistent with polls of likely primary voters in early primary states. In March, a Suffolk University poll of 500 likely Republican primary voters in New Hampshire reported 24 percent undecided after respondents were given a list of candidates. Without the list, however, 55 percent couldn't name a candidate they would support.
The Quinnipiac data show that we're no closer to identifying a real front-runner in the Republican primary race than we were in March, and the 2012 cycle is still a good reminder of how much jostling might go on in the race before a front-runner emerges. As The Huffington Post previously reported:
When might we expect the race to solidify behind a clear front-runner? Probably not any time soon -- remember what the national polls in the 2012 Republican primary cycle looked like. So-called front-runners peaked and declined in the polls repeatedly before voters settled on Mitt Romney in March and April of 2012. If that's any indication, we still have a year and several front runners to go through before we have a true front-runner for the Republican nomination.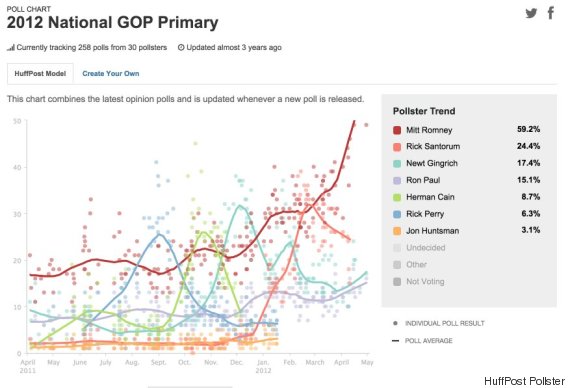 This Quinnipiac University poll was conducted from May 19-26, 2015, throughout the nation. The full survey includes responses from 1,711 registered voters. Results reported in this article are based on 679 Republican or Republican-leaning registered voters with a margin of sampling error of +/- 3.8 percentage points. Surveys were conducted in English or Spanish dependent on respondent preference with live interviewers calling landlines and cell phones.

REAL LIFE. REAL NEWS. REAL VOICES.
Help us tell more of the stories that matter from voices that too often remain unheard.
BEFORE YOU GO
PHOTO GALLERY
Rand Paul Trolls 2016 Candidates