WASHINGTON -- Republican House of Representatives candidates aren't the only ones training to better communicate with women voters. GOP candidates for Senate are being put through their paces as well, The Huffington Post has learned.
But the National Republican Senatorial Committee and GOP consultants working to close the party's gender gap emphasized that talking to women is just one part of an intensive candidate training program.
"We do not like the phrase women's issues, because we think all issues are women's issues," said Katie Packer Gage, a veteran Republican operative who conducted a training session for Senate candidates at the National Republican Senatorial Committee's candidate school.
Gage, who was deputy campaign manager for Mitt Romney's presidential run last year, started a new firm this year aimed specifically at helping Republicans overcome their foot-in-mouth disease on issues of particular interest to women. She said the session she and fellow consultant Ashley O'Connor conducted for the National Republican Senatorial Committee was "focused on how to talk about the Republican philosophy of limited government and talk about it in a way that women will respond to."
"One of the things we talk about is the fact that if we were the party that had been responsible for more women living in poverty, and women losing health care when they were promised they could keep it, we'd probably only want to talk about abortion too," Gage said. "We think there are lots of issues women care about."
More sessions are planned for next year, Gage said.
National Republican Senatorial Committee communications director Brad Dayspring emphasized that the session conducted by Gage and O'Connor was part of a larger candidate training effort that the committee's executive director, Rob Collins, has made a priority for the 2014 election cycle.
"The NRSC has put an emphasis on candidate (and campaign) training and thus far have held two intensive candidate sessions and more than 20 different sessions for campaign staff (both in Washington and battleground states)," Dayspring wrote in an email. "Topics ranged from policy briefings to media training, legal briefings to digital training, finance planning to best practices.
"It is important for candidates to learn what worked in successful campaigns and to prepare for the vicious attacks that will be thrown their way," Dayspring wrote.
It's also important to learn from past mistakes, Dayspring admitted. And the GOP has a plethora of examples to choose from. Iowa Republican Senate candidate Mark Jacobs was in the news on Monday when he said that candidates need to "connect with women on an emotional level" more so than with men. Virginia's new governor-elect, Terry McAuliffe, a Democrat, defeated Republican Ken Cuccinelli in November with the help of a 9-point advantage among women voters, after ads hammering Cuccinelli's views on abortion.
And President Barack Obama won women by 11 points in the 2012 presidential election, a cycle in which the GOP's relationship with women was harmed by Missouri Senate candidate Todd Akin, who said pregnancies caused by rape are "really rare" because "if it's a legitimate rape, the female body has ways to try to shut the whole thing down."
Dayspring himself has come under criticism recently for his own gender-colored comment, when he called Kentucky Democratic Senate candidate Alison Lundergran Grimes an "empty dress."
Gage pointed to Cuccinelli's failed gubernatorial effort in Virginia this year as Exhibit A of what not to do.
Cuccinelli knew he would come under attack from his Democratic opponent for his adamant anti-abortion stance, as well as for some of his rhetoric on the issue, and so his first TV ad of the campaign, back in the spring, featured his wife.
Wrong move, Gage said. Too predictable. Too one-dimensional. In essence, Cuccinelli used a paint-by-numbers approach that didn't think about women voters holistically, but rather as an interest group, she said.
"That's the problem we have," Gage said. "The minute we want to talk about women, you want to trot out your wife, assemble a women for Cuccinelli group. That's not what women care about."
Instead, Gage said, the Cuccinelli campaign should have led off with the ad it waited to run until September, highlighting how Cuccinelli went out of his way to free a black man who had been in prison for 27 years for rapes he did not commit.
"It says he cares about people that aren't like him. Women would respond to that ad," Gage said.
"Women don't sit there with a ledger keeping track of all of a candidate's positions. They take a measure of the candidate. They want to know that the candidate is a strong candidate and that he or she cares about people," Gage said. "Ken Cuccinelli came across as someone who was a big mean bully. I think that was more off-putting than any specific messaging about reproductive rights."
Besides the National Republican Senatorial Committee, Gage's firm has been conducting sessions and talking with candidates and operatives at the federal, state and local level, she said.
"There certainly seems to be a need for our services," Gage joked. But she and her firm, Burning Glass Consulting, have not worked with House candidates through the National Republican Congressional Committee, she said.
"That wasn't us. If it was us, we wouldn't have been that clumsy about it," she said of the story leaking out to Politico. "I don't even know how that got out, but the way it did, it seemed like you were feeding your opponents a story."

Before You Go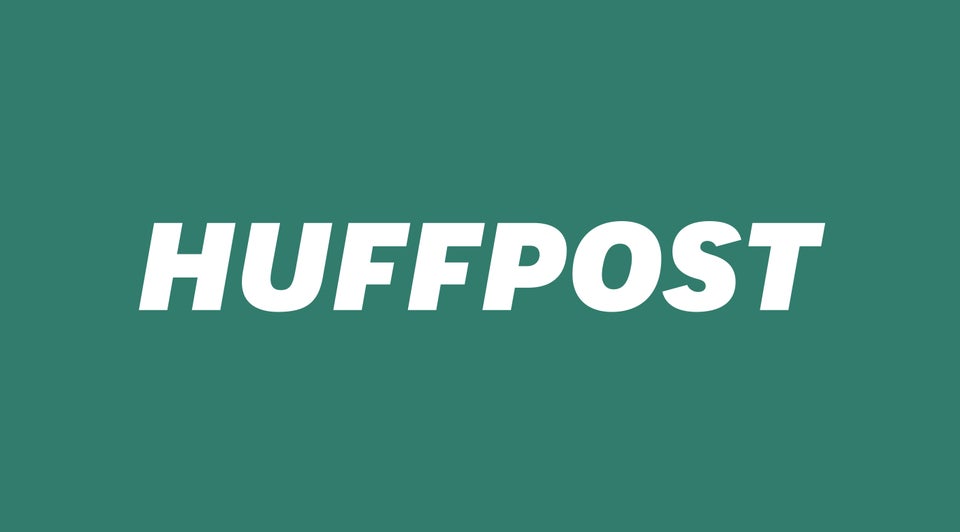 War On Women
Popular in the Community