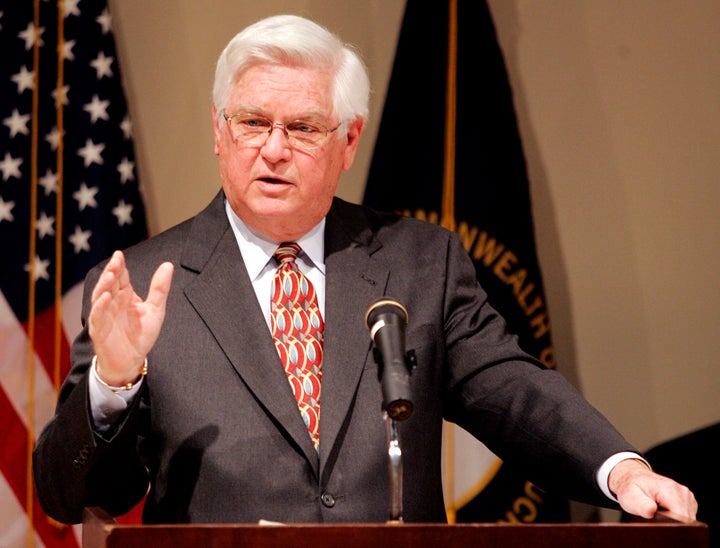 WASHINGTON -- House Republicans outlined a fiscal 2012 spending bill on Wednesday that would sharply cut the Department of the Interior's conservation funding and cripple the Environmental Protection Agency's ability to regulate greenhouse gas emissions from refineries and power plants.
The $27.5 billion bill represents a $2.1 billion cut from last year's levels and is $3.8 billion below Obama's fiscal year 2012 request for the agencies, which in addition to EPA include the Department of the Interior, the U.S. Forest Service and other related agencies. The Fish and Wildlife Service stands to lose $315 million from its budget, which amounts to a 21 percent cut, while funding for the National Park Service will remain stagnant.
"Americans are sick to death of excessive government spending and regulation that is pushing us further and further away from economic recovery," said House Appropriations Committee Chairman Hal Rogers (R-Ky.) in a statement. "This bill pinpoints and cuts extraneous, duplicative and unnecessary spending, prioritizes funding for programs with the most benefit to American families and businesses, and helps put a stop to free-wheeling government over-regulation."
The spending bill -- which comes ahead of Thursday's vote in the House Appropriations Committee's Interior, Environment and Related Agencies panel -- includes a new round of spending cuts to environmental agencies, reducing the budget of the EPA from $8.7 billion to $7.1 billion. That's $1.8 billion less than what the Obama administration had sought for fiscal year 2012.
The bill would also ease standards on air pollution for companies seeking to drill in arctic waters off Alaska's coast and set new deadlines for agency actions on offshore air permits applications. Further, it would exempt certain agriculture activities from carbon-emissions reporting requirements.
One provision targets the agency's proposed rules for regulating the disposal of coal ash, a byproduct of coal combustion that has been identified as a hazardous waste under the Resource Conservation and Recovery Act. The provision outlined Wednesday would, at the behest of coal-state lawmakers, prevent the EPA from enacting strict regulations around its disposal.
"The bill released today proposes funding cuts and extraneous policy riders that would undermine bipartisan, commonsense steps to protect the health and safety of the American people," EPA spokesman Brendan Gilfillan said in a statement Wednesday. "They would significantly undermine our ability to enforce laws that protect the air we breathe and the water we drink and cut dangerous pollution that threatens the health of our families."