Iowa Republican Rep. Steve King drew national attention last week for elaborating at length on his white nationalist views in a far-right Austrian propaganda outlet.
But in state legislatures across the country, GOP lawmakers' embrace of openly racist or extremist figures, organizations and views often goes unnoticed. And even when it has been exposed in recent years, a Washington-based group that helps elect Republicans to state legislatures says nothing.
The Republican State Leadership Committee has provided funding to groups backing lawmakers and candidates with extremist and racist ties. It has not, however, publicly denounced any individual lawmakers or candidates, even though several state lawmakers' extremist ties have been exposed in recent years.
In Florida, it emerged in August that Peter Gemma, a white nationalist and supporter of Holocaust denial who once worked for the openly racist Council of Conservative Citizens, hosted a campaign event for Tommy Gregory, an attorney who was elected to the state House of Representatives in a special election. Gregory, apparently not shy about associating with Gemma, touted the "meet and greet" in a Facebook post. He tagged Gemma and Gemma's wife Catherine.
In Tennessee, home to active white nationalist groups, a GOP-controlled panel of state House lawmakers killed a resolution in March urging that law enforcement prosecute "white nationalist and neo-Nazi groups" with the same ardor as other forms of terrorism. It never received a vote on the House floor.
In Arizona, state Rep. Bob Thorpe introduced an aggressive new immigration bill in February 2017 that would empower local law enforcement to question undocumented immigrants about their immigration status. The organization behind the bill is the Federation for American Immigration Reform, or FAIR. The Southern Poverty Law Center, which tracks far-right organizations, designates FAIR an anti-immigrant hate group in light of the views of founder John Tanton and other leaders. Tanton has routinely framed his anti-immigration views as part of an effort to preserve a white, "European-American majority."
Thorpe has some company in the Arizona House of Representatives. Fellow state Rep. Mark Finchem is a member of the Oath Keepers, a radical anti-government group awash in conspiracy theories and dreams of violent revolution. The group's founder, Elmer Stewart Rhodes, mused in May 2015 about the prospect of convicting then-Sen. John McCain (R-Ariz.) of treason and hanging him.
In Michigan, state Rep. Beth Griffin served as president of a local branch of ACT for America, which the Southern Poverty Law Center describes as the "largest grassroots anti-Muslim group in America." Group founder Brigitte Gabriel has said no practicing Muslim can be a "loyal citizen" of the United States. When questioned about it as a candidate in October 2016, Griffin did not dissociate herself from the organization.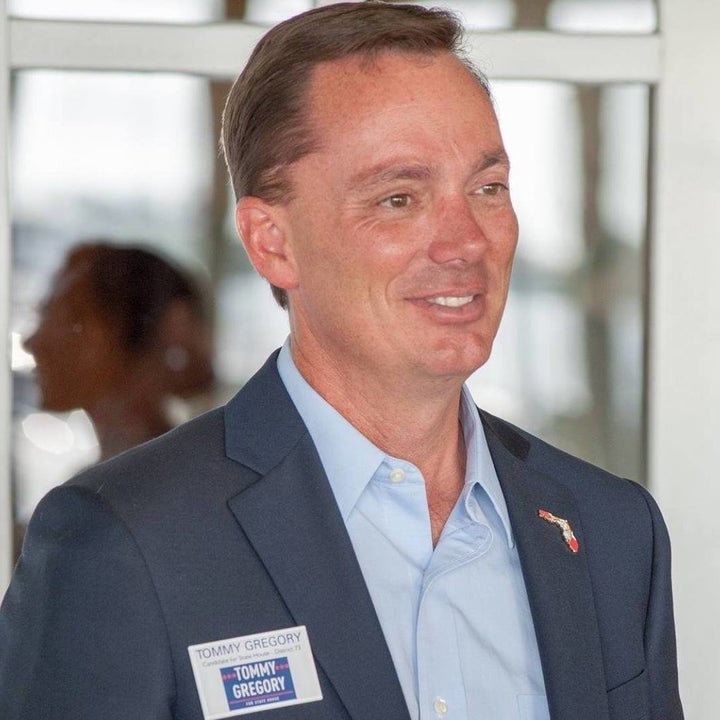 The Republican State Leadership Committee has financially supported state Republican parties or legislative campaign committees in Florida, Tennessee, Arizona and Michigan. It has contributed over $1.8 million to the Florida Republican Party from 2002 to 2017; $110,000 to the House Republican Caucus of Tennessee from 2006 to 2014; $25,000 to the Arizona Republican Party from 2014 to 2016; and $130,000 to the House Republican Campaign Committee of Michigan from 2006 to 2018.
The Republican State Leadership Committee did not respond to multiple requests for comment.
Ben Wexler-Waite, a spokesman for Forward Majority, a super PAC working to elect Democrats to state legislatures, called on the GOP committee to denounce the individual lawmakers and sever ties with them.
"The Republican Party's growing affinity for white supremacists and neo-Nazis is sickening and the RSLC must pull support and condemn each and every legislator, who associates with white nationalist organizations," Wexler-Waite said.
Popular in the Community