WASHINGTON -- In the Republican response to President Barack Obama's final State of the Union address Tuesday evening, South Carolina Gov. Nikki Haley (R) sought to undo some of the damage done to the GOP brand by the wave of anti-immigrant rhetoric popularized by real estate mogul Donald Trump.
Haley, a daughter of Indian immigrants, cautioned against demonizing people who yearn to enter the U.S. in hopes of attaining a better life, even amid a wave of anxiety over national security following terror attacks at home and abroad.
"Today, we live in a time of threats like few others in recent memory," Haley said. "During anxious times, it can be tempting to follow the siren call of the angriest voices. We must resist that temptation. No one who is willing to work hard, abide by our laws, and love our traditions should ever feel unwelcome in this country."
However, even as she strove for middle ground by welcoming "properly vetted legal immigrants, regardless of their race or religion," Haley objected to allowing refugees into the U.S. "whose intentions cannot be determined."
Haley's call for calm resembled words spoken by President Barack Obama after he announced last year that his administration would continue accepting Syrian refugees in the wake of the deadly Paris terror attacks. Moreover, the governor appeared to be directly responding to Trump and his army of supporters -- a message Haley may have been expressly selected to deliver by her party.
The current front-runner for the GOP presidential nomination has stoked fears of foreigners by describing Mexican immigrants as rapists, promising to build a wall along the country's southern border and calling for a ban on all Muslims entering the United States. His rhetoric has alarmed the Republican establishment in particular because it could cost the party votes from key moderates and independents during the general election.
Haley made national headlines last year when she called for the removal of the Confederate flag from the South Carolina statehouse grounds following the racially motivated Charleston church shooting in which nine people died. She later called the flag's removal "a real proud moment for South Carolina."
In her response to the president's State of the Union address on Tuesday, Haley also criticized the president for falling "far short of his soaring words." The governor faulted Obama for nagging wage stagnation, a massive national debt, a health care program "that has made insurance less affordable," and "chaotic unrest in many of our cities."
She signaled that after the president's final year in office, Republicans would have a chance to lower taxes and debt, and to strengthen the military and the country's bonds with international partners.
"We have big decisions to make. Our country is being tested. But we've been tested in the past, and our people have always risen to the challenge. We have all the guidance we need to be safe and successful," she said. "Our forefathers paved the way for us. Let's take their values, and their strengths, and rededicate ourselves to doing whatever it takes to keep America the greatest country in the history of man."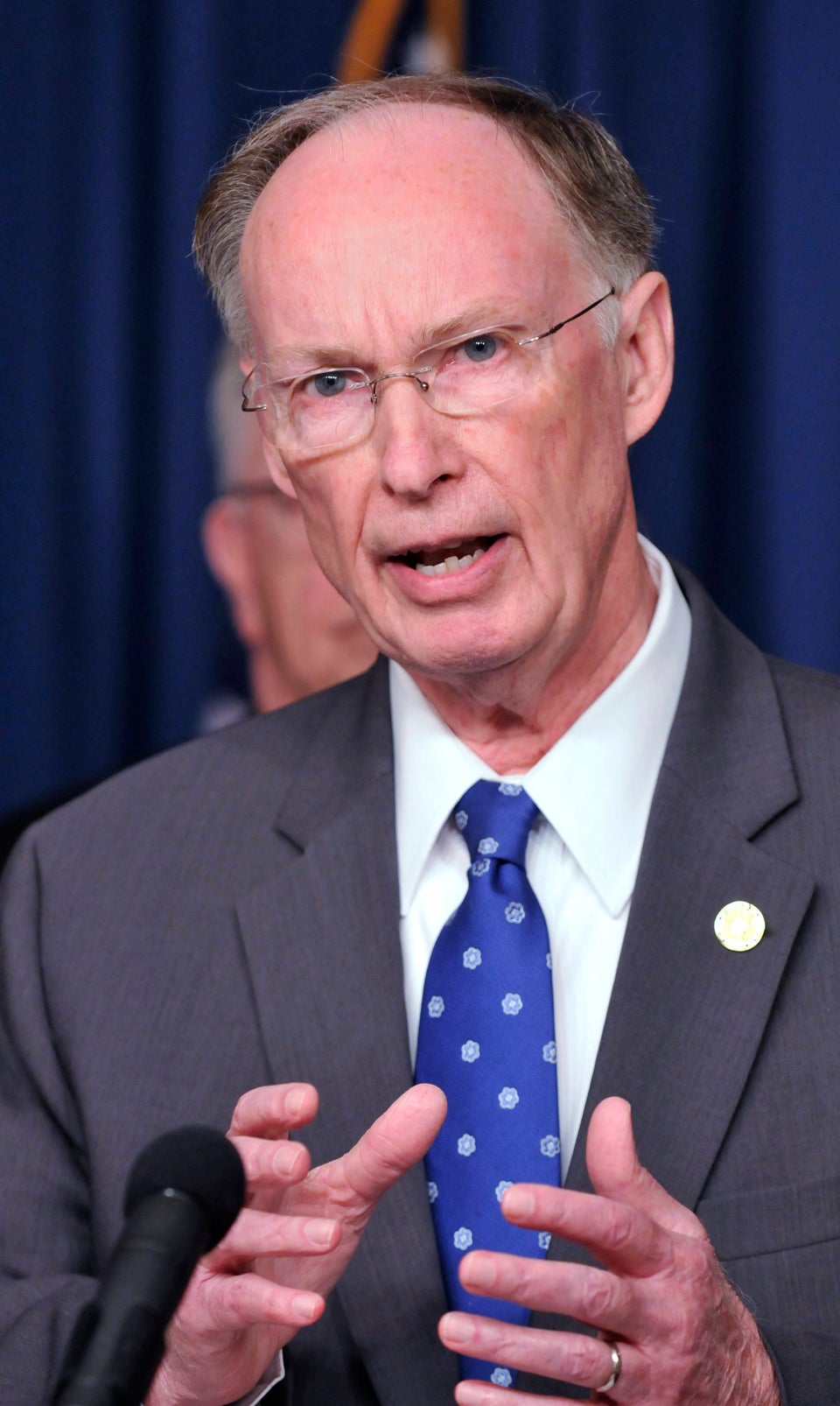 United States Governors
Popular in the Community