WASHINGTON -- Four years ago, on the Sunday before Election Day 2008, members of predominantly African American congregations in Cleveland went straight from celebrating God to rejoicing in their right to vote.
"We had buses at every church that Sunday," recalled the Rev. Emmitt Theophilus Caviness, the 83-year-old pastor of Cleveland's Greater Abyssinia Baptist Church. "As soon as we left church, we got on the bus and went down to vote."
At the board of elections office, Caviness told HuffPost, "you would have seen long lines wrapped around corners. People were enthusiastic. They were having fun."
It was a first in so many ways. But one of the most important of those ways was the new Ohio law that allowed voting on a Sunday. "It never would have happened had we not had early voting -- the opportunity on the last weekend to participate in democracy," Caviness said.
Four years earlier, the November election in Ohio was a debacle. Shortages of voting machines in some minority neighborhoods led to thousands of voters giving up their franchise rather than waiting for as long as 10 hours for their turn. Other votes went uncounted.
In response, Ohio's legislature established early in-person voting, supplementing traditional Election Day voting and mail-in absentee ballots. Voters would now have 35 days before the election to cast ballots, including that final weekend. In 2008, some 93,000 Ohioans -- including the members of the Greater Abyssinia Baptist Church -- cast votes during those last three days before the election.
But early voting was apparently too much of a success for some people. In Ohio and four other states -- Florida, Georgia, Tennessee and West Virginia -- Republican-led legislatures have dramatically reduced early voting in 2012 as part of what can only be explained as a concerted effort to suppress the votes of Democratic-leaning voters. Other parts of that effort include voter ID bils, intimidation of voter registration groups and the purges of voter rolls.
In Ohio and Florida, two of the most critical swing states in this year's presidential election, the GOP early voting rollback specifically included a ban on voting on the Sunday before Election Day.
Early voting started off a wildly popular, bipartisan element of voting reform. Indeed, of all the voting reforms this country has seen over the last decades, early voting is easily the most unassailable. It makes voting more convenient for the public and makes Election Day easier for election officials. Because it generally happens at board of elections offices, it takes notoriously unreliable volunteer poll workers out of the picture.
But Republican leaders cooled on the idea after 2008. "It just so happened that this was the first time that early voting had been used in large numbers to mobilize African American and Latino voters," said Wendy Weiser, who directs the Democracy Program at the Brennan Center for Justice at New York University School of Law.
After the GOP won control of many statehouses in 2010, rolling back early voting became a top legislative priority. That meant reducing the period for early in-person voting in Florida from 14 to 8 days, and in Ohio, from 35 to 11. And no voting on Sunday before the election.
"I try to be an objective observer," said professor Paul Gronke, who runs the nonpartisan Early Voting Information Center at Reed College in Oregon. "But the objective facts indicate there seem to be partisan motivations behind the ratcheting back of early in-person voting."
Research by an Ohio voter advocacy group found that blacks made up more than half the early in-person voters in 2008, compared with about a quarter of people who vote on Election Day or by mail.
Research by political scientists at Dartmouth College and the University of Florida concluded that "Democratic, African American, Hispanic, younger, and first-time voters were disproportionately likely to vote early in 2008 and in particular on weekends, including the final Sunday of early voting."
"We should be increasing access to vote, not taking it away," said Ohio state Sen. Nina Turner, a Cleveland Democrat. "You got a lot of working people, working-class folks, some people have to piece together three to four jobs, why wouldn't we have extended hours and extended days?"
The question ultimately answers itself. "For me, this is Jim Crow in the 21st century," Turner said. "Jim Crow has been resurrected. This is by design. It's not by accident."
Republican explanations for rolling back early voting include unsupported suggestions of voter fraud. Ohio Secretary of State Jon Husted, a Republican, said in a newspaper op-ed that his goal "has been to balance access and accuracy," and that he was simply trying to establish "a uniform system across the state" with the early voting rules.
But Pastor Caviness said he thinks Republicans were intimidated by seeing all those African-American churchgoers headed to vote -- "Souls to Polls" is what the black churches called it. "That seems to be the tenor and tune of where they're coming from," Caviness said. "Otherwise, why would you deny people the basic right to participate in democracy?"
In Ohio's heavily Democratic cities -- Cleveland, Columbus, Akron and Toledo -- early voting will be limited to working hours on weekdays in 2012. But, as the Cincinnati Enquirer reported recently, attempts to add extended hours at the local election boards have been blocked by Republicans in urban counties, "even as extended hours will be available in some smaller counties with a strong Republican slant."
The reason, as Ari Berman explained in the Nation, is that county boards of election in Ohio have two members from each party. Ties are broken by the secretary of state.
In solidly Republican counties, GOP election commissioners have approved expanded early voting hours -- because why not? But in Democratic counties, they've balked. And Husted, the man who said he supports the law because it will bring uniformity to the state, has backed them up.
The early voting changes in both Florida and Ohio face legal challenges. Rep. Corrine Brown (D-Fla.) has filed a federal lawsuit seeking to block the reduction, which she argued is discriminatory.
And President Barack Obama's campaign sued Husted last month, asking a federal court to restore voting during the last three days before the election on the grounds that the law grants unequal treatment to military families, who are allowed later polling access than other Ohio voters.
Matt McClellan, Husted's press secretary, denied there was any partisan motivation behind the restriction in early voting. "The boards of election had requested that to have more opportunity to prepare for Election Day," McClellan told the Huffington Post. The Ohio Association of Election Officials "asked for it."
But Llyn McCoy, president of the election officials' group, disagreed: "I wouldn't say that we came out and started this," she said.
The election officials' group was asked to weigh in on the idea, McCoy said -- and it did end up voting in favor of reducing early voting days. But it was hardly unanimous. "It was a close vote," she said.
The biggest split was between officials from rural counties, who didn't feel the need for extended hours, and those from urban counties, who felt it strongly.
McCoy, deputy director of the board of elections in Greene County, a mostly Republican county outside Dayton, was nevertheless among the officials who argued in favor of voting during that final weekend.
"By and large, election officials, it's our job to make it easier for people to vote, not harder," she said. "That's where a lot of us came down."
People who follow the history of voting rights are amazed at the sudden turnaround in what had seemed irreversible momentum toward greater access to the ballot.
"We haven't seen a period of constricting the franchise like this since Jim Crow," Weiser said. "It really runs contrary to the American narrative."
Turner, the state senator from Cleveland, called it "pure racism."
"It's racist, it's sexist and it's classist," Turner said. "It's just flat-out un-American."
Before You Go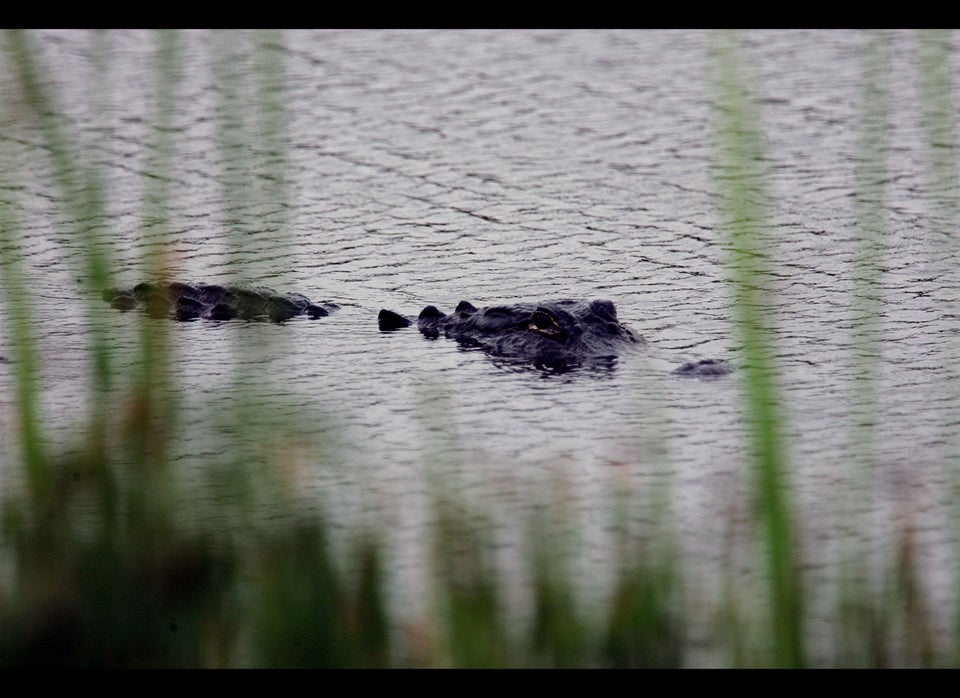 Voting Laws That Make People Angry
Popular in the Community