Members of the party are generally optimistic that whoever emerges from the crowded field of prospects will succeed. Three-quarters of Republicans predict their party will win back the presidency next year, and most look favorably on several of the politicians fighting for the nomination.
More than half of Republicans, or independents who lean toward the Republican Party, said they'd be either enthusiastic or satisfied should the party nominate Sen. Marco Rubio (R-Fla.), Sen. Ted Cruz (R-Texas) or Sen. Rand Paul (R-Ky.), all of whom recently announced their candidacy. A majority also said they'd be happy with former neurosurgeon Ben Carson, who is likely to announce next month, or with Walker, who has yet to announce anything but his support for college basketball but has polled near the top of the field in recent national surveys.
Walker generated the most excitement of the six candidates tested, with 45 percent saying they'd be enthusiastic to rally behind him, and just 8 percent reporting they'd feel negatively if he were nominated.
Republicans are more likely to be unsure of their opinions about Walker and his rivals than Democrats are about Clinton -- and, for the most part, Republicans who aren't positive about one of their candidates are more likely to say they're undecided than to express a negative sentiment. Fewer than 20 percent said they'd be dissatisfied or upset with Rubio, Cruz, Paul, Carson or Walker.
The exception to that trend is Bush. While he's polled at or above Walker's level in many primary matchups, he also garners far more antipathy than his rivals. Just 42 percent of Republicans said they'd be enthusiastic or satisfied if he were nominated, while 44 percent said they'd be dissatisfied or upset.
Both support for Walker and disdain for Bush were accentuated among the GOP's base, including those who described themselves as conservative or as a member of the tea party. Seventy-nine percent of tea party members said they'd be enthusiastic about a Walker candidacy, while just 3 percent said the same of Bush.
The HuffPost/YouGov poll consisted of 1,000 completed interviews conducted April 15-16 among U.S. adults using a sample selected from YouGov's opt-in online panel to match the demographics and other characteristics of the adult U.S. population.
The Huffington Post has teamed up with YouGov to conduct daily opinion polls. You can learn more about this project and take part in YouGov's nationally representative opinion polling. Data from all HuffPost/YouGov polls can be found here. More details on the poll's methodology are available here.
Most surveys report a margin of error that represents some, but not all, potential survey errors. YouGov's reports include a model-based margin of error, which rests on a specific set of statistical assumptions about the selected sample, rather than the standard methodology for random probability sampling. If these assumptions are wrong, the model-based margin of error may also be inaccurate. Click here for a more detailed explanation of the model-based margin of error.
Before You Go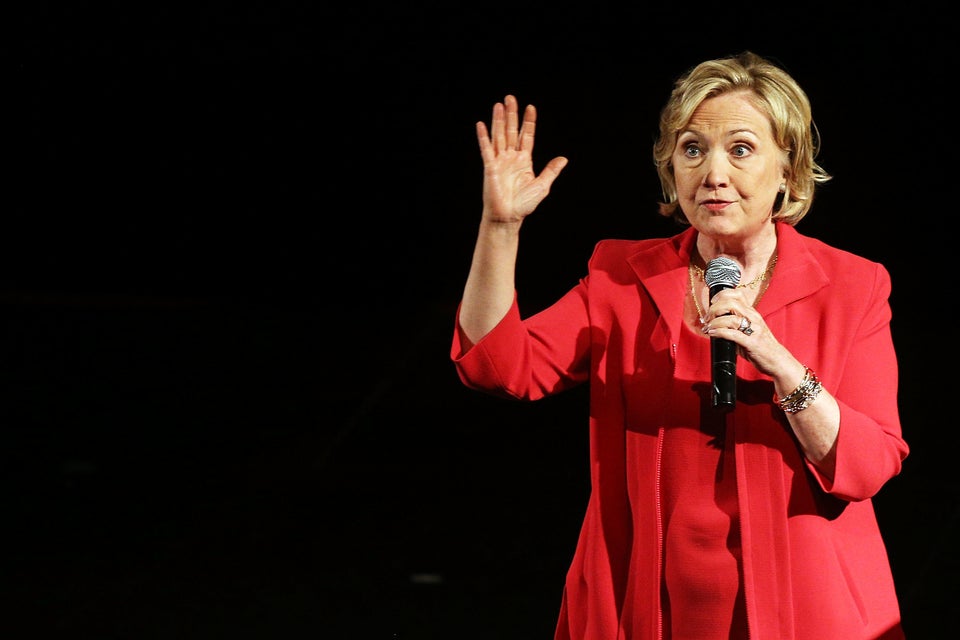 Potential 2016 Presidential Contenders
Popular in the Community