WASHINGTON-- Emboldened by a new Senate majority, Republicans in Congress introduced five abortion restrictions in the first three days of the new legislative session that would severely limit women's access to the procedure.
Reps. Trent Franks (R-Ariz.) and Marsha Blackburn (R-Tenn.) on Monday reintroduced a ban on abortions after 20 weeks of pregnancy, which the GOP-controlled House already passed once in 2013. And Sen. David Vitter (R-La.) introduced four bills on Wednesday that would bar Planned Parenthood from receiving federal family planning funds, require all abortion providers to have admitting privileges at a local hospital, ban abortions performed on the basis of gender, and allow hospitals, doctors and nurses to refuse to provide or participate in abortion care for women, even in cases of emergency.
Planned Parenthood Action Fund President Cecile Richards condemned the onslaught of anti-abortion bills on Thursday and the attack on her own organization.
"The public wants Congress to protect women's health, not interfere in women's personal medical decisions," she said in a statement, "which means making sure all forms of birth control are affordable, women can get preventive care at Planned Parenthood and other trusted providers, and abortion remains safe and legal."
While the 20-week abortion ban never received a vote in the Senate after passing the House, Senate Majority Leader Mitch McConnell (R-Ky.) has promised anti-abortion activists that he will bring the bill to the floor. It would ban abortions two to four weeks earlier than the fetus would be viable outside the womb, violating the precedent set by the Supreme Court's 1973 Roe v. Wade decision. (In that case, the court ruled that women have a constitutional right to legal abortion up until the fetus would be viable outside the womb.)
Vitter's bills could also spur legal battles if they were to pass. Several states have tried to defund Planned Parenthood and enact admitting privileges laws, but those laws have been blocked in most cases by federal judges. The admitting privileges requirement in particular has blocked women's access to legal abortion by shutting down clinics in states where it is enacted, because hospitals often refuse to grant admitting privileges to doctors for administrative or political reasons.
Abortion rights advocates expressed frustration that Republicans are launching new attacks on abortion at a federal level after running as moderates on the issue in the 2014 midterm elections.
"The Republican Congress is like Groundhog's Day," said Ilyse Hogue, president of NARAL Pro-Choice America. "Just as they did in 2010, anti-choice Republicans hid their agenda on the campaign trail by promising to work to address the economy or the numerous other issues. But the Republican leadership can only hide their true colors and real priorities for a nanosecond once Congress convenes."
Vitter's spokeswoman, Lindsay Bembenek, said that fighting legal abortion has "always been a priority for Senator Vitter."
Before You Go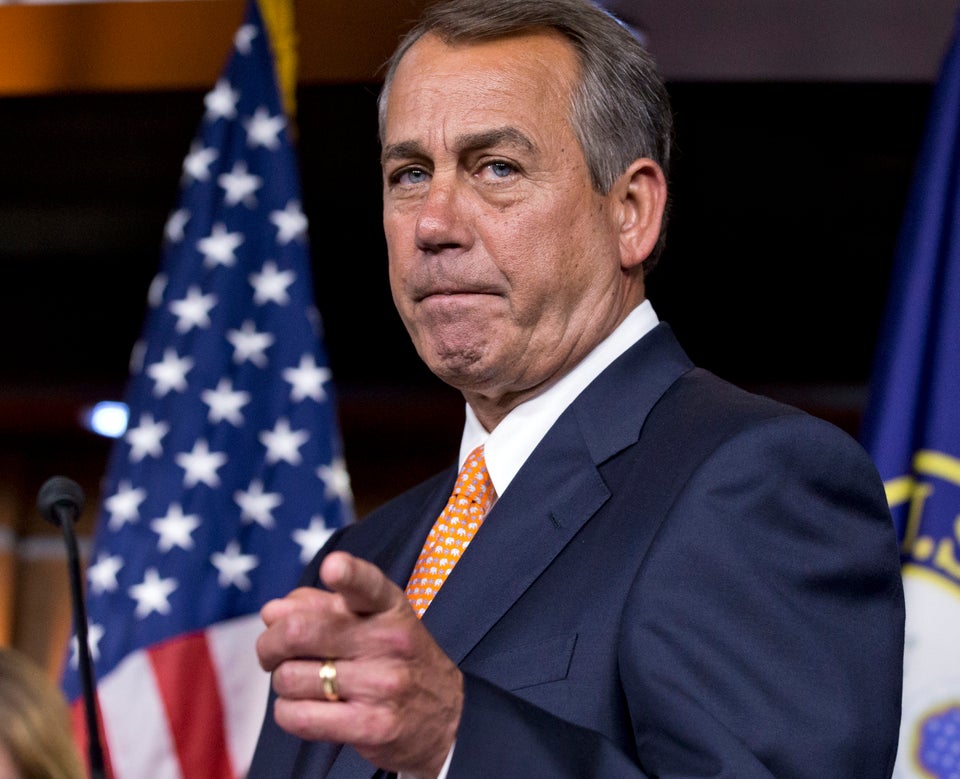 Conservatives Pointing Fingers
Popular in the Community