 WASHINGTON -- After voting 13 times to block funding to an anti-poverty organization that does not exist, House Republicans appear to be throwing in the towel.
The Association of Community Organizations for Reform Now -- better known as ACORN -- disbanded in early 2010 because it was out of money. It was out of money because Congress had defunded the organization in late 2009, after conservative provocateur James O'Keefe had posted selectively edited videos that appeared to show the organization offering advice on how to avoid taxes related to prostitution and human trafficking. Multiple subsequent government investigations cleared the organization of wrongdoing.
The demise of ACORN didn't end the Republican crusade against the organization. Again and again, the House GOP passed appropriations bills with language specifically banning the use of any funds for ACORN -- even though ACORN did not exist.
But since the passage of a budget bill in January, which included four different sections blocking funds to the non-existent ACORN, the GOP appears to have abandoned the cause. None of the appropriations bills that have passed the House after Jan. 14 have included anti-ACORN language. Not the Veterans Affairs reform bill, not the recent border crisis bill, not even mundane bills to fund the Department of Interior, the Environmental Protection Agency and the Small Business Administration.
"Now that the Republicans have been forced by Obama to give in, it's time to get government funds flowing to ACORN again so we can steal another election in 2016," jeered one House Democratic aide, referencing longstanding voter fraud conspiracy theories involving ACORN. Voter fraud is extraordinarily rare.
Boilerplate language to deny funds to ACORN typically makes its way into legislation at the Appropriations Committee, which declined to comment for this story. The committee has previously said that anti-ACORN provisions are "standard" language that make their way into "most" appropriations bills. Many appropriations bills have not included ACORN items, and those that do invoke different boilerplate variants -- sometimes within the same bill. At times, the language has banned funding to ACORN "or its subsidiaries," and at others "its subsidiaries or successors."
Akbar Ahmed contributed reporting.
Before You Go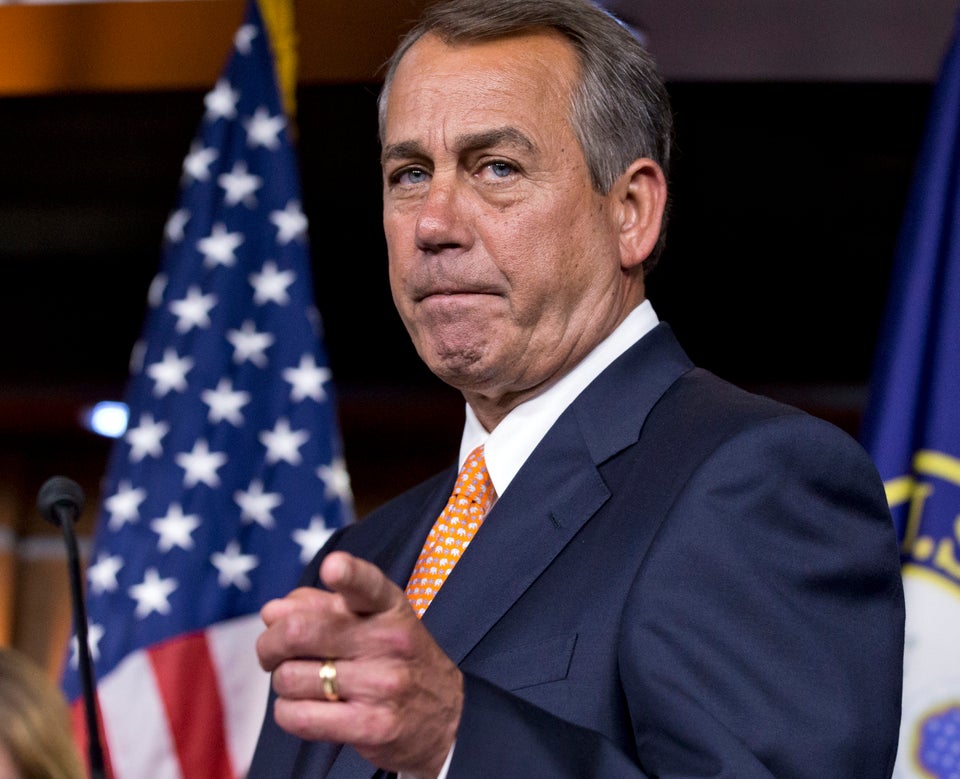 Conservatives Pointing Fingers
Popular in the Community