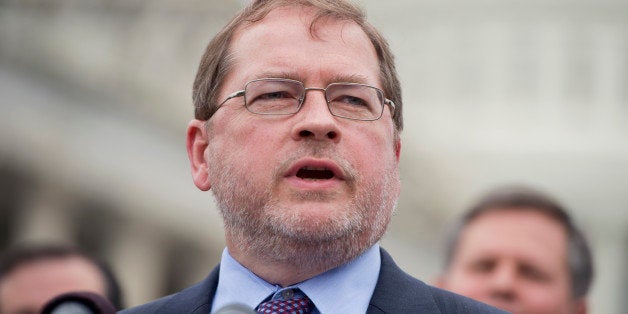 For the next three years, there will be no movement in Washington D.C. on the mega-issues of taxation and spending. A Democrat president can veto any Republican proposal from Congress, and a Republican House can refuse to enact any Democrat initiative. Understood.
But while both parties work and hope and wait for unified government in 2017, opportunities for cooperation and progress across party lines at the state level have been quietly moving forward for the past several years in what might have been considered a very unlikely area of bipartisan legislation: criminal justice reform.

Republicans and Democrats, liberals and conservatives, find some agreement that a problem exists when there are 4,000 federal laws that can land you in prison, more than two million Americans are in prison or jail and five million are under court supervision through parole or probation -- and while America has five percent of the world's population, we host 25 percent of the world's prison inmates. And they can even agree on some of the solutions.
So how did an issue that quite recently divided the parties and won and lost elections become a possible area of nonpartisan/bipartisan reform? What has changed to allow a hot button issue to cool down?
One, the financial cost of incarceration has grown. Prisons and prison guards are very expensive. It costs $50,000 to keep one criminal in prison for one year in California. Two, mandatory minimums in the War on Drugs have put growing numbers of non-violent criminals in prison, serving very long sentences. Three, in many areas crime has fallen to a point where citizens and elected officials can more calmly discuss how best to punish crime and treat criminals in prison in a way that reduces the chances that they commit future crimes.

Conservatives have noticed the growing costs of incarceration. Putting large numbers of non-violent offenders in prison crowds out space for those who should be isolated from society. Religious conservatives focus on the damage over-incarceration does to families, marriages and community.
Conservatives have taken a lead in such reforms first in Texas and now other "conservative" states. Why? Because they can. Conservatives approach criminal justice reform with a history of being serious about punishing criminals. Conservative criminal justice reformers are not weepy-eyed apologists for very bad behavior. The question is how do we get less crime. What works. How do we measure outputs -- less crime, and not focus solely on inputs -- how much we spend to imprison how many.

Some of our friends on the left lack the credibility, the moral authority to face victims and their families and ask to be trusted to reduce some prison sentences. (Not too long ago a Massachusetts governor Mike Dukakis famously let a murderer sentenced to prison -- without possibility of parole -- out of prison on furloughs who then committed rape. Americans were rightfully outraged.) Conservative state legislators start with greater public trust on this issue.

There are too many laws on the books, too many "crimes" and too many Americans in prison for too long. Real crimes against persons and their homes and property must be punished and deterred. And yes, some murderers should be executed.
But there is now real room to look at whether some taxpayer monies now spent on keeping 70-year-olds in prison could be better spent in drug courts and more rigorous parole and probation supervision outside of prison walls. That the state of Texas and Governor Rick Perry have taken the first steps and shown real progress in saving money, reducing the damage done to inmates' families and continuing to reduce the number and severity of real crimes makes it easier for other states and even the national government to follow.
This blog post is part of a series produced by The Huffington Post and Charlotte Street Films in support of the Smarter Sentencing Act, which aims to reduce excessive sentencing for those convicted of drug-related crimes. To watch a video supporting the bill, watch here. To support the bill, read here. To see all the other posts in the series, read here.
Support HuffPost
The Stakes Have Never Been Higher
Popular in the Community