WASHINGTON ― On March 21, Nevada Gov. Brian Sandoval (R) vetoed legislation that would have automatically registered eligible voters when they sought services from the Department of Motor Vehicles. The veto made Sandoval the third Republican governor to sink automatic voter registration legislation ― and all three of them have seats that will be up for grabs in the next two years.
New Jersey Gov. Chris Christie (R) vetoed similar legislation twice ― once in 2015 and again in 2016. Illinois Gov. Bruce Rauner (R) also vetoed legislation in 2016. Christie, the most unpopular governor in the country, is term-limited and will not be on the ballot again this year. Sandoval will be term-limited out of office in 2018, while Rauner is up for re-election next year.
It's not surprising that Republican governors in those states lack enthusiasm for automatic voter registration, which tends to benefit Democratic candidates. Hillary Clinton won all three of those states in the 2016 election, and Democrats see them as top targets for next year's midterms. New Jersey will vote for a new governor this November, and Democratic candidate Phil Murphy, a Goldman Sachs banker who has endorsed automatic registration, is currently leading the polls.
The issue is also a priority for Democrats in states where they are looking to consolidate power in 2018. Thirty-eight Republican governorships are up for election next year, including six in states Clinton won last fall. Democrats hope that President Donald Trump's poll numbers will remain low and help drag down the party's candidates. In states like Washington, Democrats just need to win a small number of seats to get full control of the state legislature. While automatic voter registration may not be at the top of voters' minds, Democrats will almost surely advance the issue anywhere they claim a governor's house and legislature next year.
"Really, in two years' time this has gone from nowhere to quite a few states."
Of all the possible reforms meant to increase voter registration and participation, few have taken off in the past three years as dramatically as automatic voter registration. Since 2015, six states and the District of Columbia have enacted automatic voter registration. Oregon's state legislature approved it first, followed by California's just seven months later. In 2016, West Virginia, Vermont and Washington, D.C., enacted the reform through legislation as well, while Connecticut Secretary of State Denise Merrill worked out an agreement with the state DMV to begin automatically registering voters. Alaska voters approved a ballot initiative making registration automatic last November.
Bills have been introduced in at least 30 states in the past two years. Sen. Bernie Sanders (I-Vt.) introduced federal legislation in 2015 to mandate automatic registration nationwide, though that never went anywhere. Both Clinton and then-President Barack Obama endorsed the reform in 2016. And progressive policy groups like the State Innovation Exchange and the New York-based nonprofit Brennan Center for Justice are working to advance legislation across the country over the next two years.
"Really, in two years' time this has gone from nowhere to quite a few states," Jonathan Brater, counsel for the Brennan Center's Democracy Program, told The Huffington Post. "And there's even more legislation on the horizon."
Massachusetts, Rhode Island and Illinois, despite Rauner's previous veto, top the list of states where legislation could be passed and signed into law. In Nevada, the issue is still alive, as Sandoval's veto means the legislation will go directly before state voters on the November 2018 ballot. Colorado, like Connecticut, has already started the administrative process of moving to automatic voter registration.
The rapid rise of automatic registration as a high-profile issue stems from both partisan politics and structural changes that previous voting reforms brought about.
On the partisan side, Democrats feel the need to press reforms to make it easier to vote due to an earlier wave of Republican measures that sought to make it harder to vote, such as voter identification requirements, after the GOP won full control of 21 states in 2010.
If automatic voter registration leads to increased turnout, it would likely be a boon for Democrats in states with large numbers of unregistered eligible voters ― particularly younger people, Latinos and African-Americans, who tend to lean Democratic.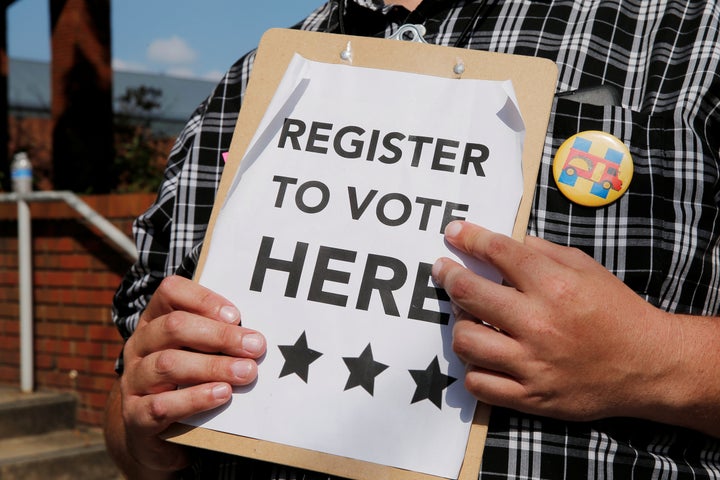 "When you expand the electorate, particularly when you expand the electorate among poor communities, communities of color, English as a second language speakers ― that tends to benefit progressive candidates," said Sam Munger, director of strategic engagement and senior adviser at the State Innovation Exchange.
Allegra Chapman, director of voting and elections at Common Cause, a nonpartisan election reform nonprofit, said, "I think this is one of the ways that we ensure that instead of making it harder for people, trying to keep people who are eligible from voting, we really need to be offering greater access."
Advocates argue that automatic voter registration shouldn't be seen as a wholly partisan issue, pointing to its enactment in Republican-leaning Alaska and West Virginia, and the strong bipartisan support it has in the Illinois legislature.
The policy is also fairly easy to implement because it builds on previous voter registration reforms. The National Voter Registration Act of 1993, known popularly as the "motor voter" law, required all state DMVs to provide voter registration services for anyone coming in to get a new license, pay a ticket or receive any other service. And the Help America Vote Act, passed in 2002 after the Bush-Gore election debacle, provided funds for states to upgrade their voting infrastructure and create a centralized electronic voter database.
The changes made in response to those two laws have enabled most states to transfer an individual's registration information securely and electronically, which "has made the process of moving to automatic voter registration much easier from a nuts-and-bolts perspective," Brater said.
That's the main reason Oregon was able to implement the policy so rapidly after it passed in 2015, automatically registering 225,000 new voters in time for the 2016 election. Nearly 100,000 of those newly registered voters cast ballots in November.
But even states that don't have that infrastructure in place can still make advances. Connecticut, for example, never completed the Help America Vote Act reforms. When Merrill, Connecticut's secretary of state, began making changes to fulfill those old requirements in March 2016, state officials decided to go ahead and adopt automatic voter registration as part of that process.
Opposition to automatic voter registration has largely come from proponents of voter identification laws ― the same people who make unverified claims of widespread in-person voter fraud. Former Federal Election Commission member Hans von Spakovsky wrote in 2013 that automatic registration would threaten the integrity of elections and that it would "violate [voters'] basic right to choose whether they wish to participate in the U.S. political process."
Christie echoed this sentiment last year when he vetoed automatic voter registration legislation for the second time, calling it a "cocktail of fraud." And when Rauner vetoed similar legislation in Illinois, he said the bill "would inadvertently open the door to voter fraud."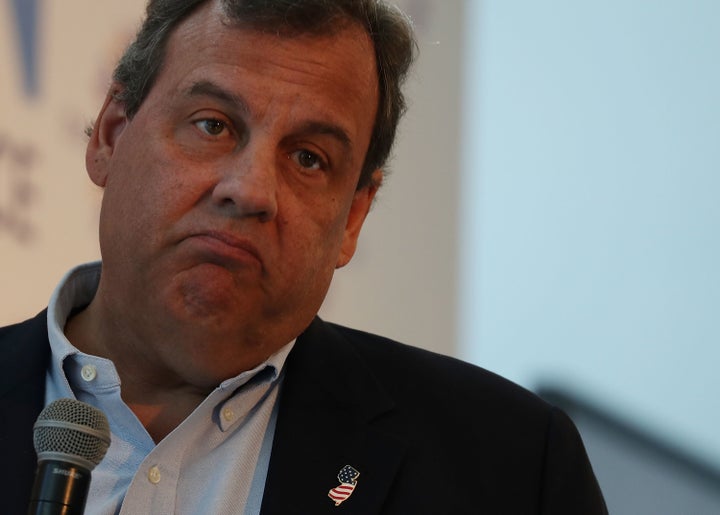 Proponents argue that states can and do take steps to make sure non-eligible voters aren't registered. In California, where undocumented immigrants can obtain driver's licenses, the state DMV already has a separate process to prevent non-eligible applicants from registering to vote. And residents who are not eligible to vote will be separated in advance when the state implements its automatic registration system.
Despite Rauner's complaints of potential fraud, automatic registration proponents in Illinois think he will eventually sign legislation this session. A handful of Republican state legislators rolled out their own bill after Rauner vetoed the original legislation, and activist groups like Illinois Public Interest Research Group have decided to embrace the changes made in that replacement.
Illinois state Rep. Mike Fortner (R) explained in an op-ed last year that the new legislation would provide an upfront opt-out provision for anyone who does not want to be registered to vote (as is provided by every other state with automatic voter registration except Oregon). The new bill would also require voters to attest that they are indeed eligible to vote, as required by the National Voter Registration Act. Democrats have already passed a bill out of committee in the Illinois Senate that incorporates the new elements from the Republican bill.
Abe Scarr, the head of Illinois PIRG, says the main sticking point right now is whether automatic voter registration will be implemented before the 2018 election, as Democrats and supporting groups want, or whether it will begin in 2019, which is what Rauner and his fellow Republicans want.
"It'll happen," Scarr said. "The question is whether we are able to build enough support to get the governor on board before the end of the legislative session."
Popular in the Community