WASHINGTON -- Democratic female senators are stunned the government is on the verge of shutting down and Republicans are once again using the crisis to target birth control and preventative care for women, a group of them said on Monday.
Sens. Barbara Boxer (D-Calif.), Debbie Stabenow (D-Mich.) and Mazie Hirono (D-Hawaii) told reporters that the Senate will unequivocally reject a provision sent to them by House Republicans this weekend that would allow employers to deny women birth control coverage for moral reasons.
"In the dead of night, while most of us were sleeping, they snuck in a provision one more time that specifically targets women of this country," Hirono said. "It's just amazing. We have laws that prohibit discrimination on the basis of sex, race, religion, and yet they put in a provision that just targets women. It truly defies logic."
The "conscience clause," which would also allow employers to opt out of covering screenings for cervical cancer, pregnancy-related diabetes and sexually transmitted infections, was added into the House spending bill on Saturday. The provision is similar to Sen. Roy Blunt's (R-Mo.) controversial proposal in 2011, which the Senate rejected.
"Here's the thing," Boxer told reporters, "Republicans already lost a vote on this very provision in the U.S. Senate, and they lost an election in part because the voters rejected their war on women, but still the war on women continues. They cannot seem to stop themselves, so we will stop them."
Republicans said the purpose of the provision was to protect the religious freedom of employers who have moral or religious objections to contraception or any other preventative care for women that Obamacare requires them to cover.
"The [continuing resolution] will include language to protect the #ReligiousLiberty of all Americans from the ravages of #ObamaCare's #HHS mandate," Rep. Tim Huelskamp (R-Kan.) tweeted on Saturday.
The House spending bill also defunds Obamacare, a move that Democrats say would disproportionately harm women. The Affordable Care Act is expected to provide maternity coverage to 8 million women who otherwise would not have had it, and it prevents employers from classifying pregnancy as a pre-existing condition in order to deny women coverage.
"Not only are Republicans stopping, or delaying in their minds, the ability for women to get comprehensive health care they need, including maternity care, but they have to go a step further and ensure that preventative services for women will be eliminated through this provision," Sen. Debbie Stabenow (D-Mich.) said at the press conference on Monday. "This is stunning, absolutely stunning."
Boxer said the Senate would strip out the conscience clause and the provision that defunds Obamacare and send a clean spending bill back to the House. If the House fails to accept the Senate's version, the federal government will shut down.
She also had a few stern words for House Speaker John Boehner (R-Ohio).
"Act like a Speaker of the House, not just a speaker of the Republicans, and pass my bill," Boxer said.

Before You Go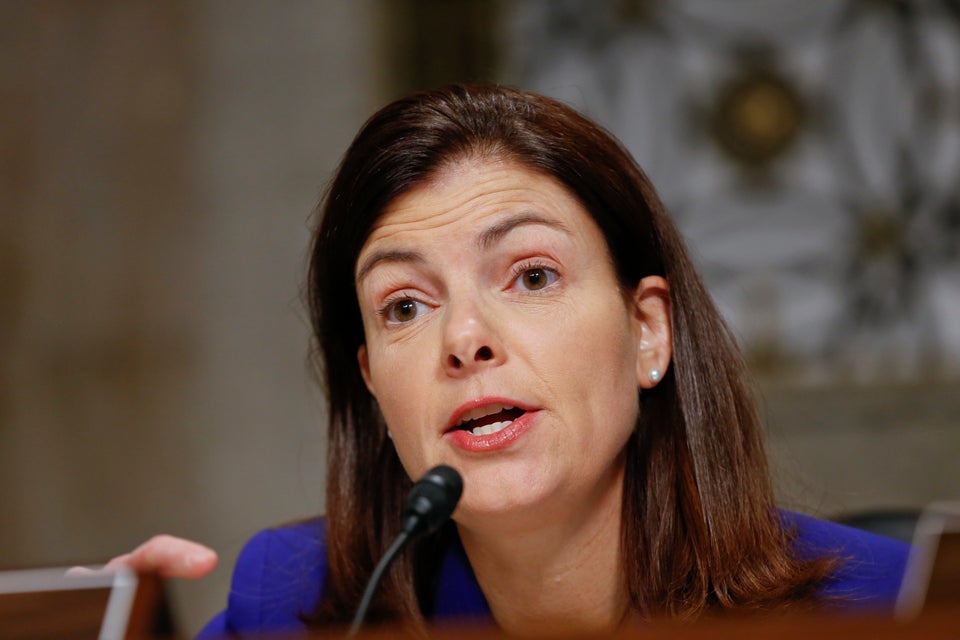 GOP Women In Congress
Popular in the Community