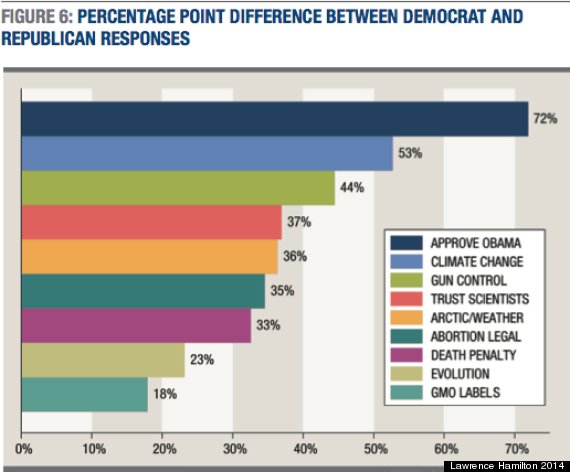 WASHINGTON -- Climate change remains a divisive political issue, with a significant percentage of Republicans saying they don't believe the scientific consensus that man-made industrial emissions are accelerating the rise of global temperatures. But is it the most divisive political issue -- more so than abortion, guns or evolution?
Apparently it is, according to new polling data from Lawrence Hamilton of the Carsey Institute at the University of New Hampshire. Mother Jones' Chris Mooney highlighted the data in a piece on Tuesday, noting that distrust of science was much higher among people who self-identified as Tea Partiers than it was among traditional Republicans.
The most interesting part of the research, however, is the difference between all Republicans -- a category that includes Tea Partiers as well as more traditional Republicans -- and all Democrats on key policy issues. That research found a 53-point difference between Democrats and Republicans on climate change. That's a bigger difference than on the issue of gun control (a 44-point gap) and on whether or not abortion should be legal (a 35-point gap). Strangely, on evolution, the gap is only 23 points, meaning there is a wider difference of opinion on an issue of pure science than on existential questions like "when does life begin" and "who created the universe."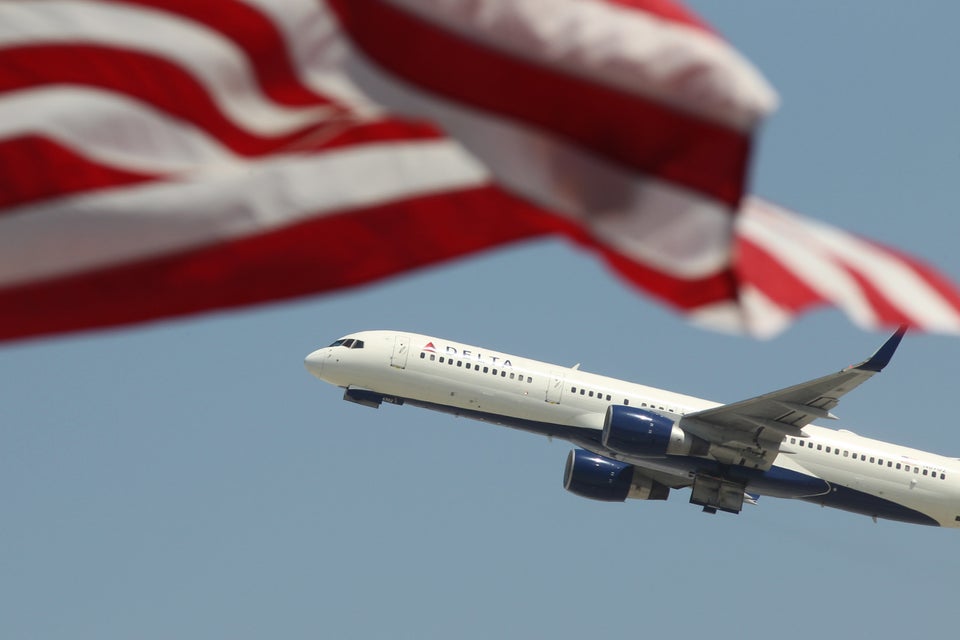 15 Ways You Contribute To Climate Change