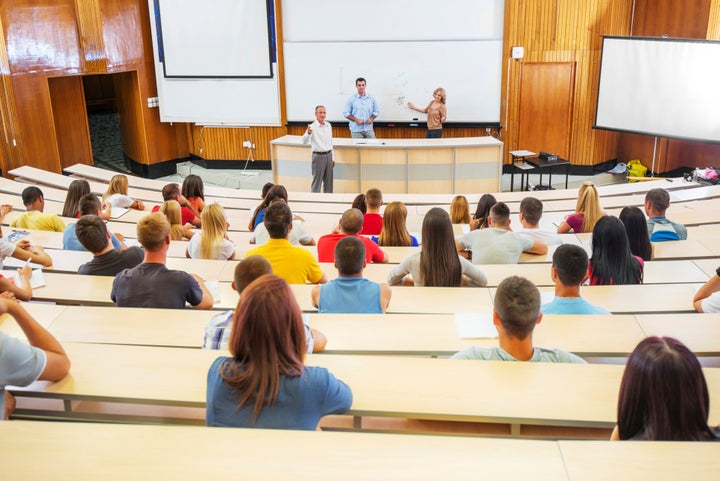 More than half of the Republicans surveyed for a Pew Research Center poll released Monday say colleges and universities are hurting the country, a drastic shift from how the same group viewed such institutions two years ago.
Fifty-eight percent of Republicans say colleges have a negative effect on the nation, according to the survey, which also polled respondents on institutions like churches, banks, the media and labor unions. Thirty-six percent of GOP survey participants say colleges are having a positive impact on the U.S.
Those numbers represent a dramatic change from 2015, when 54 percent of Republicans said they had a positive view of colleges. And although younger Republicans tend to have more favorable views of colleges than their older counterparts, the number of Republicans under 50 years old who view college positively has dropped 21 points since 2015.
Those shifts comes amid several high-profile controversies over freedom of speech on campuses across the country, including protests earlier this year at the University of California, Berkeley after scheduled appearances by conservative commentators Ann Coulter and Milo Yiannopoulos were canceled. Conservative critics have said these incidents are silencing opposing ideas, while some people who disagree with inviting polarizing figures to campus say the safety concerns in these cases outweigh the importance of free speech.
The vast majority Democrats, meanwhile, say colleges are helping the nation: 72 percent say they think higher education is having a positive effect, versus 19 percent who say such institutions are hurting the country.
Overall, 55 percent of those polled say they hold a positive view of colleges.
The poll also showed wide partisan gaps in views of other institutions. Seventy-three percent of Republicans have a positive view of the impact of churches and other religious institutions, compared to 50 percent of Democrats; 44 percent of Democrats think the media is good for the country, versus just 10 percent of Republicans.
Before You Go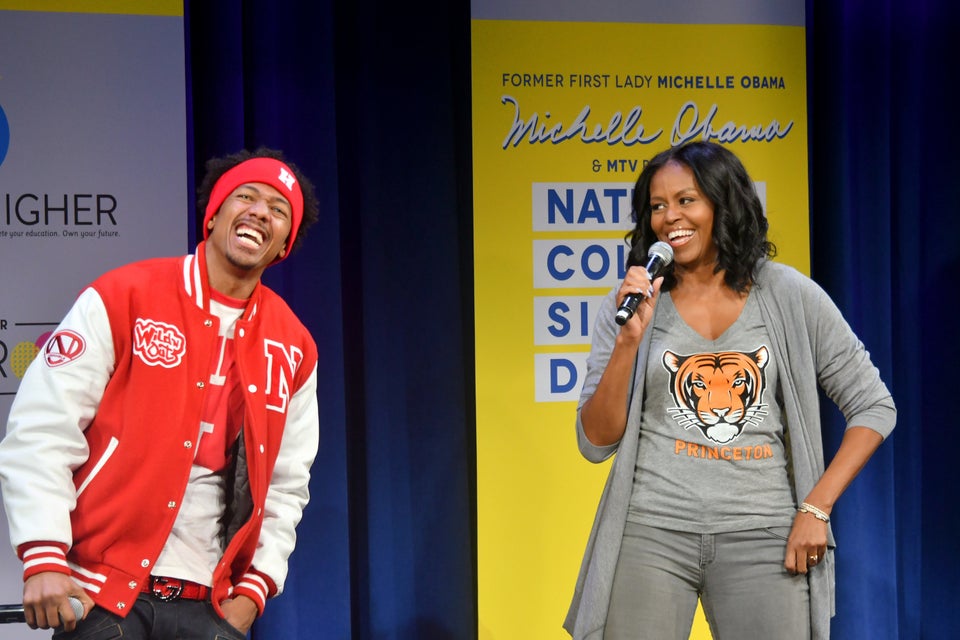 Michelle Obama's College Signing Day 2017
Popular in the Community