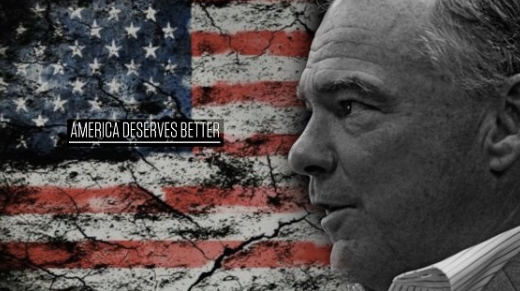 WASHINGTON ― On the eve of the vice presidential debate, the Republican National Committee unveiled an attack ad against Hillary Clinton's running mate, Sen. Tim Kaine (D-Va.), for his past as a criminal defense attorney.
"Long before Tim Kaine was in office, he consistently protected the worst kinds of people," says a voiceover actor who tries to sound as ominous as those you hear in Hollywood movie trailers.
The tweet promoting the ad goes on to say that "America deserves better" than someone who defends those people.
Needless to say, it's unfortunate that members of a party that says it stands for constitutional values ― and has mounted an unprecedented blockade of a Supreme Court nominee because they want a nominee who reflects them ― would go down this road.
Factor in a state like Louisiana, which, under a Republican governor, left its public defender system on the brink of collapse, and it's a wonder why an accused person's right to an attorney has now been reduced to a punchline in a political ad.
Indeed, America deserves better.
REAL LIFE. REAL NEWS. REAL VOICES.
Help us tell more of the stories that matter from voices that too often remain unheard.
BEFORE YOU GO