WASHINGTON -- As activists continue their calls for President Barack Obama to suspend deportations, Republicans warned Tuesday that doing so could kill the chances for a more permanent solution.
"If you stop enforcing the law, that would build into the narrative that you can't trust him," Sen. Lindsey Graham (R-S.C.) said, referring to Obama. "If he stopped deporting people who are clearly here illegally, then I think any chance of immigration reform is dead."
Graham isn't an opponent of immigration reform -- in fact, he's one of four Republicans who drafted the so-called "gang of eight" comprehensive bill that passed the Senate last June, and has continued to advocate for it since. But he, like many Republicans, has been critical of the president's actions on immigration. Republicans have insisted the lack of trust between the president and Republicans is the key impediment to reform. For some it's likely an excuse to pass over a topic they'd rather not deal with. But others insist it's a real problem.
The fact that supporters of reform on the Republican side warn against halting deportations shows the tough spot the White House is in. If the president does nothing, thousands of people will be deported who could have received legal status if Congress passed a bill. If the president acts, it could increase political tensions and doom a potential bill entirely.
Obama has said he has no plans to act administratively to suspend deportations along the same lines as he did for young undocumented immigrants through the Deferred Action for Childhood Arrivals policy. After being interrupted by an activist during a speech in November, Obama said he does not have the power to do so. Last week, however, he gave a slightly different answer when asked during a Google Hangout whether he would consider halting deportations.
"It is my firm belief that we can get immigration reform done this year," he said. "I don't want to pre-suppose that we can't. Obviously, if at some point we see that it's not getting done, I'm going to look at all options to make sure that we have a rational, smart system of immigration."
Advocates have argued Obama has the ability to expand a deferred action policy. The National Day Laborer Organizing Network filed a petition with the Department of Homeland Security on Tuesday saying, it would be "sound policy and consistent with the President's authority to make a categorical determination to prioritize resources away from the estimated 8 million" undocumented immigrants who would be eligible for legal status under the Senate-passed immigration reform bill.
AFL-CIO President Richard Trumka, who supports reform, told The Washington Post last week that in his estimation, Obama could strengthen his hand by halting deportations.
"If I were president, I would have said the following: 'It's a broken system. Except for violent criminals, no more deportations until you help me fix a broken system,'" Trumka said.
After Obama's statement, Rep. Mario Diaz-Balart (R-Fla.), one of the top GOP supporters of reform in the House, said expanding deferred action would only worsen problems between the president and the Republicans over immigration.
"There is a trust gap that I think is the biggest obstacle we have to deal with," Diaz-Balart said on a conference call hosted last Friday by pro-reform advocacy group America's Voice. "That statement is not helpful, other statements like that are not helpful."
Sen. Marco Rubio (R-Fla.), a member of the gang of eight, has more recently backed away from supporting the bill becoming law. Rubio said Tuesday that if Obama suspended deportations, "it would further undermine" the president's argument that he is committed to enforcing immigration law. He reiterated that concern while giving lukewarm praise to the House GOP's recently-released immigration principles.
"They're principles that I think there's a large consensus on in the country, the problem is how to implement them," he said. "What they're going to run into, and what they're already running into, is a sincere lack of trust, well-grounded, that this administration will enforce the security components of it no matter how they're written."
Sen. John McCain (R-Ariz.), another member of the gang of eight, agreed on whether Obama could halt deportations without killing reform.
"If he does that, it would be a very serious mistake," McCain said. "It will authenticate the concerns that have been voiced by House members particularly, but also Senate members, that the president of the United States, even if we passed comprehensive immigration reform, would not enforce all parts of it."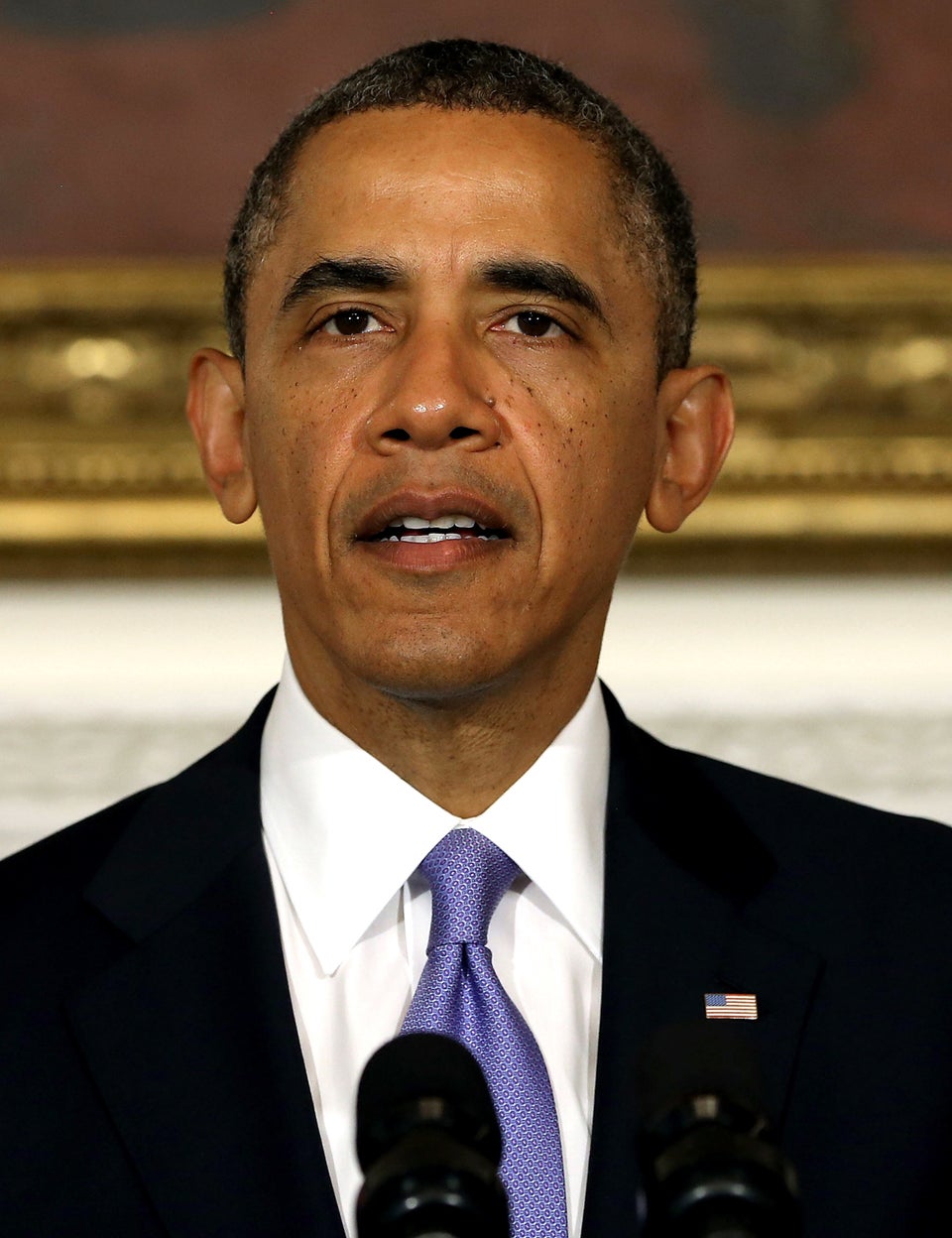 11 Ways Immigration Reform Helps The Economy
Popular in the Community