Throughout this primary campaign, polls have shown over and over that many Republicans agree with Trump's extremist rhetoric.
Much of the polling on views of Muslims has focused on Trump's proposal to keep all non-citizen Muslims out of the U.S. "until we can figure out what's going on." In early December, several polls asked voters whether they supported or opposed that proposal. The questions' wording mattered -- Trump's exact conditions for the proposal were unclear, so pollsters asked the question in different ways -- but overall, majorities of Republicans supported the proposal unless it was presented as a "total and complete shutdown of any Muslim entering the United States." Even in that scenario, 42 percent of Republican voters supported the proposal.
Many of the exit polls in states that have already held primaries have asked Republicans whether they support a temporary ban on Muslims entering the U.S. These voters overwhelmingly support the ban -- over two-thirds of Republican voters in most states are in favor of temporarily banning Muslims, as are over three-quarters of voters in many deep South states.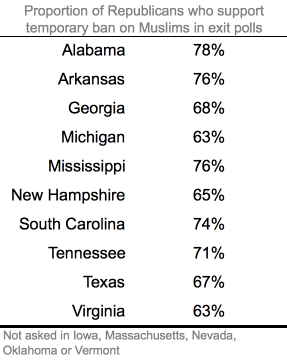 A Pew Research poll from December shows large-scale agreement among Republicans that Islam is dangerous in general.
In that poll, 68 percent of Republicans agreed that Islam is more likely than other religions to encourage violence among its believers, compared to only 45 percent of independents and 30 percent of Democrats. Sixty-five percent of Republicans said they are very concerned about the rise of Islamic extremism in the U.S., while 49 percent of independents and 38 percent of Democrats said the same.
Perhaps the most advantageous statistic for Trump in the Pew poll is that nearly half of Republicans think Muslims should be subjected to more scrutiny than members of other faiths. That's even higher among conservative Republicans -- 57 percent of that group says Muslims should face religion-based scrutiny. Only 31 percent of independents and 20 percent of Democrats agree.
Before You Go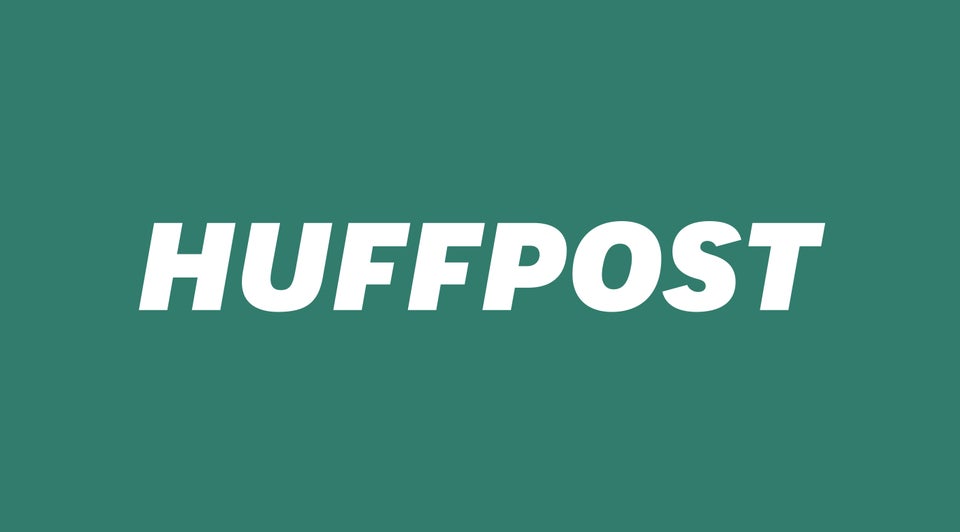 Muslims React To Trump's Islamophobic Comments
Popular in the Community