WASHINGTON ― Donald Trump said repeatedly on the campaign trail that he would not cut Social Security or Medicare, and in his first budget as president, he is sticking to that promise. But congressional Republicans don't believe Trump will stand by his pledge forever ― in fact, they're counting on him to break it.
"At some point we're going to have to get serious about addressing entitlements, that's the biggest part of the budget," Rep. James Comer (R-Ky.) told The Huffington Post Wednesday. "We can't continue to kick the can down the road on entitlements."
Comer noted that he wanted to give Trump some deference ― "he won my district by over 50 points" ― but he said it was Congress' responsibility to address social insurance spending and that he looked forward to seeing what Trump proposes in the future.
That was a common refrain from more than a dozen House Republicans HuffPost talked to on Wednesday. "What I heard [Office of Management and Budget director] Mick Mulvaney say this week is we're doing our skinny budget first and we're not touching those things in our skinny budget," said senior Budget Committee member Rob Woodall (R-Ga.), who is also the former Republican Study Committee Budget and Spending Task Force Chairman.
A number of Republicans HuffPost talked to cited their confidence in Mulvaney, a former member of the House Freedom Caucus and a fierce budget hawk, to write spending blueprints that drastically cut Medicare and Social Security. In his confirmation hearing at the end of January, Mulvaney reiterated his belief that Social Security is a "Ponzi scheme," backed raising the retirement age, and reassured Republicans he would impress his views on Trump as OMB director.
"It's a concern that I haven't heard a plan yet from the administration to deal with our overall spending and debt problem," said Rep. Justin Amash (R-Mich.), a Freedom Caucus member, who has proven more willing than many Republicans to criticize Trump.
But thanks to Mulvaney, Amash has "hope" that the administration will embrace measures to curb spending along the lines of what House conservatives have long recommended, including cutting Social Security and Medicare.
"Mick is a strong fiscal conservative and I hope he'll have some influence on the administration," Amash said.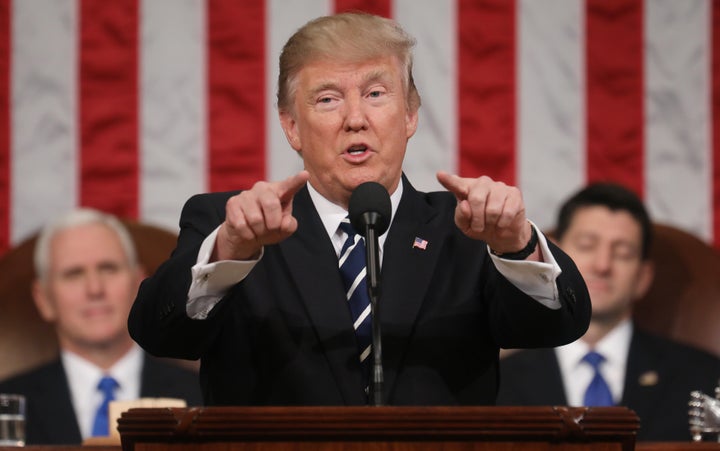 Some members seized on Treasury Secretary Steve Mnuchin's comments about the president's budget as a sign that big changes to Social Security and Medicare were coming ― just not this year.
"We are not touching those now. So don't expect to see that as part of this budget, OK," Mnuchin told Fox News' "Sunday Morning Futures" this Sunday.
House Agriculture Committee Chair Mike Conaway (R-Texas), a proponent of raising Social Security's retirement age for future retirees, among other changes,said he understands the need to delay the matter given the Trump administration and Congress' long list of other priorities.
Trump has "said that 'keep the promise for folks over a certain age and then renegotiate it for those under it.' It's just a time frame of when to do that," Conaway said. (In fact, Trump has never publicly articulated his promise not to cut benefits that way.)
"In the midst of everything else, there's a certain priority it's gonna go," Conaway continued. Right now, he said, "taxes and Obamacare are the bigger priorities."
He nonetheless lamented that another year of delay will "make whatever changes we make more difficult when we make them."
For Republicans who share Trump's professed wariness of tinkering with the large programs, however, there is no rush at all.
"I'm glad that entitlements are not gonna be touched," said Rep. Ralph Abraham (R-La.). "These are people that have paid into the program all their life. This is basically their money at this age."
"Now, can we look 15 or 20 years down the road and maybe do something about those that are coming into the system? Possibly," he added.
Addressing Medicare may be more pressing, particularly if Republicans plan to undo the Medicare savings in the Affordable Care Act that extended the solvency of Medicare's Hospital Insurance program by 11 years.
Rep. Mark Walker (R-N.C.) said he had "some concerns" with the omission of Social Security and Medicare from Trump's budget.
Walker, who is chairman of the conservative Republican Study Committee, suggested that repealing and replacing Obamacare could cost money that would have to be made up through some reforms to Medicare ― even if it means Congress will have to take the lead.
"Many of us have been working, including the Speaker, on reform and we're going to pick it up...eventually," Walker said. "So even if we have to have the legislative process to kind of prime that pump, we're prepared to do so."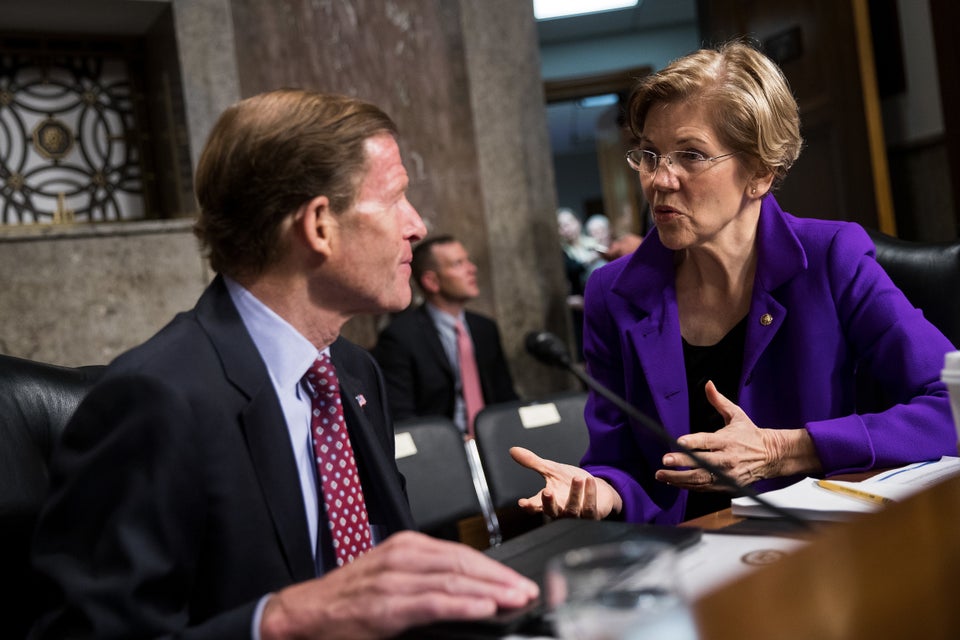 2017 Scenes From Congress & Capitol Hill
Popular in the Community