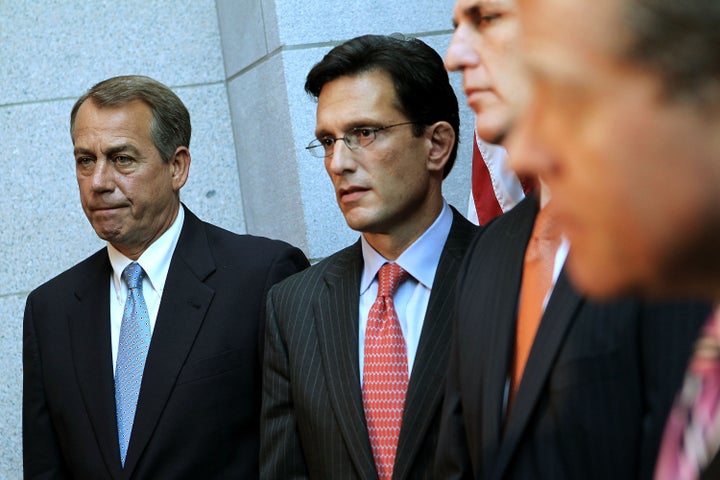 Republican congressional leaders persist in the belief that advancing economic expansion at the expense of environmental protection is a winning strategy. They never learn.
At the end of the day, the American people have a history of rejecting environmental degradation as a necessary tradeoff for monetary prosperity. Yet this discredited idea is embodied in numerous bills that the Republican majority is guiding through the U.S. House of Representatives. One of the latest efforts is a measure to authorize oil drilling in the Arctic National Wildlife Refuge (ANWR), the nation's last wholly intact pristine wilderness ecosystem. Using the backdrop of our sputtering economy, the Republicans cite job creation as an inducement for the bill's passage. Another proposal would allow drilling in previously protected offshore areas, with oil revenues designated to finance labor-intensive infrastructure improvements.
What the GOP is doing is using the nation's economic tribulations as a pretext for granting their energy industry friends access to areas previously off limits because of special conservation values.
You would think GOP leaders would be the wiser by now, especially given the failure that their icon, Ronald Reagan, experienced using the same tactics for the same objectives a quarter century ago. President Reagan's Teflon persona spared him the voters' direct repudiation, but public pressure forced him to replace his two top regulatory-busting environmental appointees with more moderate officials.
When the media publicized Reagan's not especially subtle assault on environmental regulation, most Americans quickly grasped that they were witnessing an attempted handout to influential business interests. It was obvious that industry was seeking to escape additional regulatory compliance costs and gain commercial access to protected public lands.
Undaunted by past reversals, today's Republican legislative leaders made their obligatory "I am an environmentalist" declaration and then proceeded to mount a roll back of a series of anti-pollution regulations that they labeled "job killers".
If they were to get their way (which is unlikely to happen because of a Democratic-controlled Senate), there would actually be little change in the job picture, according to data gathered by the federal Bureau of Labor Statistics. What would increase would be health problems due to relaxation of anti-pollution regulation. To top it all off, the Bureau of Labor Statistics reports that the job layoffs plaguing the country have been largely due to lack of consumer demand rather than environmental regulation as the GOP would have us believe.
As for proposed oil drilling in ANWR and ecologically sensitive offshore locations, temporary jobs would be created, but in the long run, the legacy would be environmental devastation, frequently accompanied by chronic unemployment. And what of respected scientific institutions such as the International Energy Agency warning that time is running out on effectively addressing global warming?
Politically, the GOP brain trust continues its party's tradition of failing to recognize (until it's too late) that environmental concerns are a sleeping giant. The issues may not be at the top of the voters' lists because of the general assumption that everyone supports a healthy environment. But let environmental abuse and its source be exposed and a severe public backlash invariably follows.
Calling all HuffPost superfans!
Sign up for membership to become a founding member and help shape HuffPost's next chapter