Conservatives have long struggled to articulate their opposition to legislation ensuring equal pay for women, but they seem to have come up with a cohesive argument this week in response to the Democrats' massive policy push on the subject: The wage gap is a lie.
"Perpetuating the myth that women are a victim class harms women and makes them feel weak," Sabrina Schaeffer, executive director of the conservative Independent Women's Forum, said in a conference call on equal pay Monday.
Progressives have deemed Tuesday "Equal Pay Day," because it represents how long women must work into 2014 in order to catch up with what men were paid the year before.
"Unfair wages cause real and lasting harm to women, the families they support, and to our economy," said Debra L. Ness, president of the National Partnership for Women & Families. "'With women making up nearly half the workforce and serving as essential breadwinners in two-thirds of households, it's time to finally put 'Mad Men'-era wage policies in the past."
But conservatives say Democrats are using the "misleading" wage gap to galvanize women voters in an election year. Texas Gov. Rick Perry (R) recently called the equal pay issue "nonsense" that distracts voters from "substantive" issues, and Katie Packer Gage, a Republican consultant who helps candidates appeal to women voters, told Politico that she tells her candidates to hit Democrats with the distraction argument.
"The president, Democratic lawmakers and progressive activists use this faux holiday to convince women they are routinely suffering massive wage discrimination," Schaeffer said, noting that comparing men's and women's wages is like "comparing apples to oranges."
White House Press Secretary Jay Carney dismissed that argument in a briefing on Monday.
"That's like saying the DSCC pushing the minimum wage or pushing any agenda item that they believe is important policy is about the midterm elections," Carney said. "I would remind you that the president of the United States, the first law he signed, first bill he signed into law was the Lilly Ledbetter bill. That was a long time from any election. So the actions the president is taking this week ... reflect a commitment that he's held and proven his interest in from the very beginning of his time in office."
According to the latest data from the Bureau of Labor Statistics, women working full-time in the U.S. earn about 77 cents for every dollar men earn. When economists control for contributing factors, such as college major, job industry and education level, there is still an unexplained wage gap of about 7 cents that suggests gender discrimination.
Conservatives dispute the 77-cent number. "That statistic is misleading," the Republican National Committee wrote in a memo on Saturday. "And more importantly, the Democrats know it is because they only use it when it's convenient to their talking points.
But Catherine Hill, vice president of research for the American Association of University Women, said the statistic relevant because it suggests that society values male-dominated jobs more than female-dominated ones. It also shows that women have less money in their pockets at the end of the day, despite increasingly being the sole or primary breadwinners of their families.
"I think the reason we want to talk about the 77-cent number as well is because that is the money women actually have," Hill told The Huffington Post. "Are they able to put food on the table and save for retirement with what they are earning? The fact that women consistently earn considerably less than men tells us something about their status in society."
A new analysis by the National Partnership for Women and Families puts the pay gap into perspective. If full-time working women in Ohio were paid as much as men, they could afford nine more months of mortgage and utility payments. The average woman in Louisiana could afford 21 more months of rent, or two and a half years' worth of food for her family, if she earned the average male salary there.
While there is little that politicians can do about a male IT professional making more money than, say, a female teacher with an equivalent level of education, Democrats in Congress are targeting the part of the wage gap they can address with legislation: pay discrimination. The Paycheck Fairness Act would require employers to report their wage data, broken down by race and gender. It would also strengthen penalties against employers who pay women less than men for the same work, unless they can prove the wage difference is for a reason other than gender, and it prevents employers from retaliating against employees for discussing their salaries with each other.
The latter provision was inspired by Lilly Ledbetter, a woman who worked for nearly 20 years at Goodyear Tire before learning that she was earning significantly less than men in the same position at the company with equal or lesser seniority. Ledbetter will join Obama at a speech Tuesday, during which he will urge Congress to pass the Paycheck Fairness Act.
The Senate has voted on the bill twice before, and Republicans are expected to filibuster it this time around, as they have in the past. The GOP-controlled House is unlikely to vote on it at all.
"I constantly hear from women across the country that unequal pay continues to happen and is hard to uncover," said Rep. Rosa DeLauro (D-Conn.), the bill's sponsor. "This is not just about women; it is about ensuring families, who are more reliant on women's wages than ever, are not being shortchanged."
Before You Go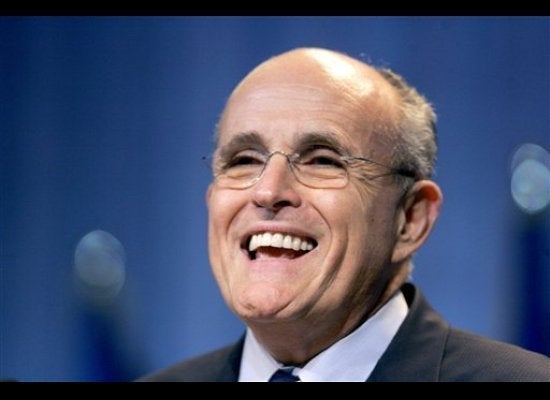 Out-Of-Touch Politicians
Popular in the Community