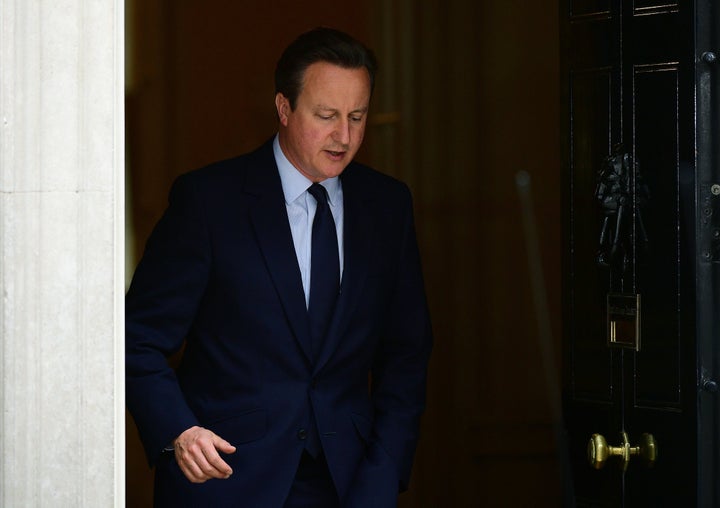 The United Kingdom's recent vote to leave the European Union is also causing some divisions on this side of the pond, a new HuffPost/YouGov poll finds.
The majority of Americans aren't paying especially close attention to the story -- while 44 percent say they've heard a lot about the referendum, 51 percent say they've heard only a little, or nothing at all. Accordingly, many aren't quite sure what to think about the results. While 33 percent of Americans approve of the U.K.'s decision to leave the EU, and 32 percent disapprove, the plurality, 35 percent, aren't sure. Just one-third of the U.S. public has strong feelings either way.
Republicans, though, are all in favor of Brexit. Fifty-nine percent say they support the move, in contrast to just 17 percent of Democrats and 32 percent of independents.

President Barack Obama and presumptive Democratic nominee Hillary Clinton had urged Britain to stay in the EU, but said last week that they respected the results of the referendum.
Donald Trump, the GOP's presumptive nominee, offered unreserved praise for the decision, drawing parallels with his own campaign. "Basically, they took back their country. That's a great thing," he told reporters.
Similar partisan divides are evident in Americans' views of their own country's role in the world.
A near majority, 49 percent, say the U.S. should pay less attention to problems overseas and concentrate on problems at home. Just 38 percent say it's better for the future of our country to be active in world affairs.
Democrats are evenly split on the merits of an active foreign policy agenda, with an equal 45 percent choosing each option. Republicans, however, lean toward the more isolationist option by a 23-point margin, 58 percent to 35 percent.
Democrats say by a 30-point margin, 56 percent to 26 percent, that the number of newcomers from other countries largely strengthens American society, while Republicans say by a 58-point margin, 75 percent to 17 percent, that it threatens traditional American customs and values.
Views on trade have long defied traditional partisan divides: In May 2015, Republicans and Democrats were about equally likely to say that free trade was good overall for the U.S. Since then, both free trade and immigration, have been favored punching bags of the Trump campaign.
Now, while Democrats say by a 26-point margin that free trade agreements between countries are more of a good thing than a bad thing, Republicans see them by a 12-point margin as more of a negative.
The HuffPost/YouGov poll consisted of 1,000 completed interviews conducted June 27 through June 27 among U.S. adults, using a sample selected from YouGov's opt-in online panel to match the demographics and other characteristics of the adult U.S. population.
The Huffington Post has teamed up with YouGov to conduct daily opinion polls.You can learn more about this project and take part in YouGov's nationally representative opinion polling. Data from all HuffPost/YouGov polls can be found here. More details on the polls' methodology are available here.
Most surveys report a margin of error that represents some, but not all, potential survey errors. YouGov's reports include a model-based margin of error, which rests on a specific set of statistical assumptions about the selected sample, rather than the standard methodology for random probability sampling. If these assumptions are wrong, the model-based margin of error may also be inaccurate. Click here for a more detailed explanation of the model-based margin of error.
Popular in the Community